Truck Repairs in Sioux Falls, SD
Your Ford Super Duty truck has seen some challenges and the wear earned. It's often a proud, Ford truck owner knows how every scratch or dent came to happen. The term "battle scar" comes to mind.
At Sioux Falls Ford, we're well equipped to handle all Ford truck repairs. This seen in our complement of special bays to accommodate commercial vehicles and the repairs needed. We remain the foremost, truck-repair facility in Sioux Falls, SD.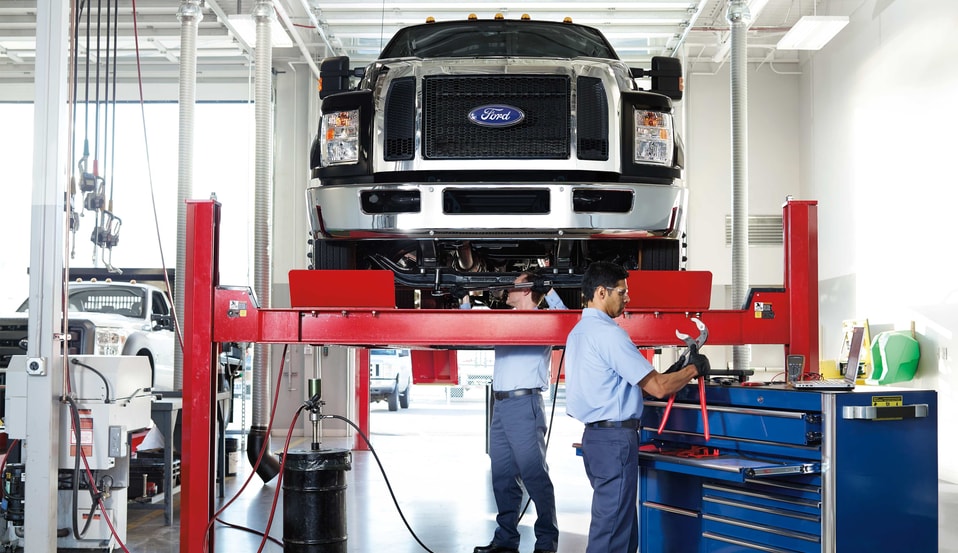 Commercial Vehicle Servicing, Repairs Done Right
When it comes to heavy-duty truck repairs, we're uniquely prepared. In fact, we handle fleet servicing and repairs spanning government agency motor pools. Both operations known to exact serious use and abuse across the vehicles manned.
Here, our Ford-certified technicians have complete knowledge and experience to handle the most common repairs associated with commercial vehicles - namely Ford Super Duty trucks.
Daily, we're tasked to undertake the following in truck repairs: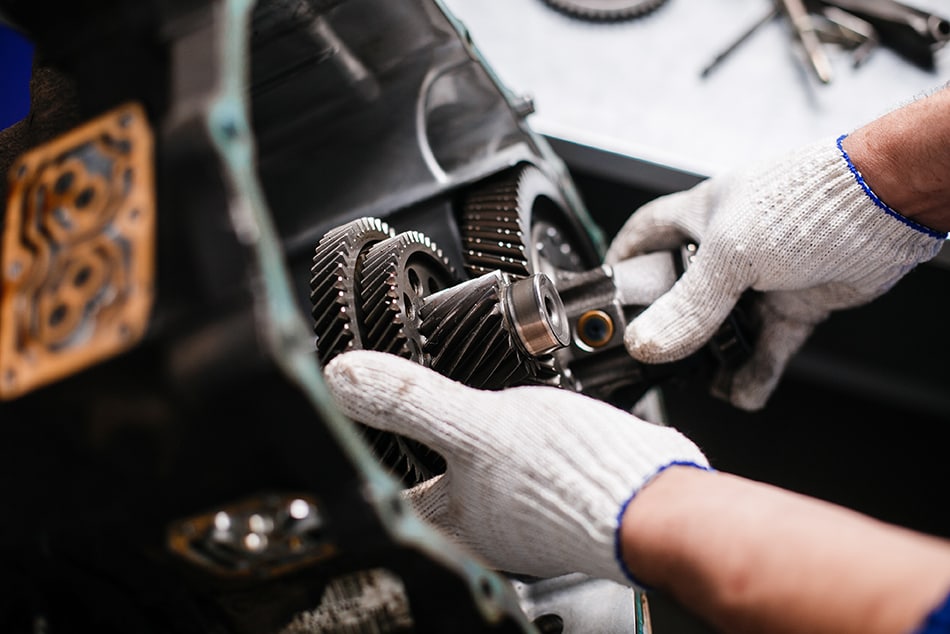 Transmission repairs stem from gears working under tremendous stress with payloads hauled and laden trailers towed.
Engine repairs come with the territory of contractors accessing remote worksites. Our trained mechanics can service diesel engines as well.

Suspension repairs will replace worn components for new, Ford Parts bearing OEM (Original Equipment Manufacturer) guarantees.
Brake parts of rotors, pads earn much in abuse and require sufficient surfacing for optimal stopping power.
Front-end wheel alignment might be thrown off given incessant pounding. This a definite possibility with plows affixed during winter.
Undercarriage parts of axles and exhaust piping may experience damage over rough terrain.
Battery servicing enhances output and lends confidence to early morning starts outside Sioux Falls.
Sioux Falls Ford - Handling All Your Ford Commercial Truck Repairs in Sioux Falls, SD
We have a team specifically dedicated to commercial-vehicle servicing and repairs.
Simply contact our commercial-service department or visit our Sioux Falls-area service center. You'll see the large bay doors serving as a "welcome mat."