Ford Hybrid & EVs For Sale Sioux Falls, SD
Invest In a Hybrid or Electric Vehicle In Sioux Falls, SD
Here at our dealership, we are proud to have a diverse selection of Ford models available for you to consider investing in. Whether you are looking for something versatile and efficient, something suited for families, something that can handle tough terrains, or something else, we can help you locate an applicable model. Plus, with our selection of hybrid and electric Ford vehicles, you can enjoy unique versatility, modernity, and reliability behind the wheel.
Drivers around Sioux Falls particularly love how these electric and hybrid models are capable of handling the open road, whether that's on the highway, on backroads, or on off-road paths.
Hybrid, Plug-In Hybrid and EV: What Are the Differences
So, what are the differences between hybrid, plug-in hybrid, and electric vehicles? What benefits does each type of vehicle offer?
Hybrid Vehicles: If you are looking for a combination of gas and electric performance, hybrid vehicles will be of interest to you. They require gas fuel, but they aren't reliant on it to propel your vehicle. That's because hybrid vehicles include an electric motor which can sometimes power your car, effectively delaying and reducing how much gas you need to use. As such, they offer much better range than traditional gas-powered cars.


Plug-In Hybrid: These vehicles take things to the next level. While still gasoline powered, they have a much larger battery. You can also recharge your battery externally at charging stations. Furthermore, electric performance is front-and-center. Gas power doesn't kick in until your battery runs down, and the transition is seamless. Topping things off is that plug-in hybrid vehicles have regenerative braking, which helps you save fuel.


Electric: Electric vehicles are solely reliant on their battery and electric motor. Both are robust enough to deliver the kind of performance and range you would expect from a normal vehicle. They don't need to use gas in any way, shape, or form.
With that said, each type of vehicle has its advantages. For example, if you need a vehicle that has a lot of range, you may be more inclined to consider a hybrid or a plug-in hybrid, knowing that it utilizes gas to extend your range and fuel efficiency. Additionally, if you don't have a place you can routinely charge your vehicle, a hybrid vehicle may be a better investment for you. However, if you are looking to eliminate your gas costs and you have a charging station (either at home or nearby) then an electric vehicle will offer a more efficient and environmentally friendly driving experience.
Ford Hybrid SUVs and Electric Options
There are a few different SUVs that you can consider investing in, all of which either offer hybrid or electric performance.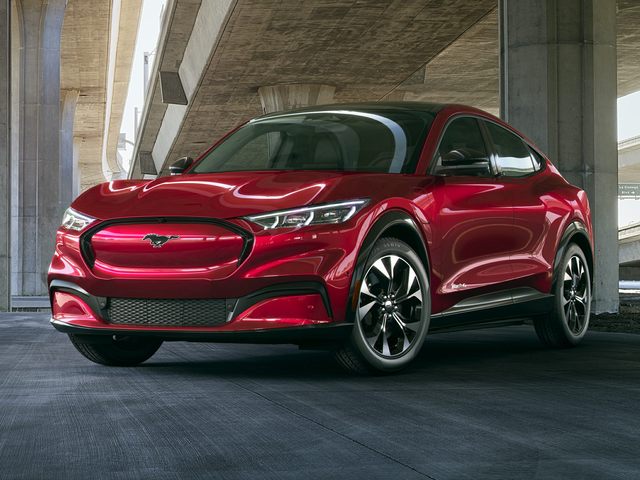 Ford Mustang Mach-E
This all-electric SUV is capable of delivering up to 459 horsepower and has a 300 mile range.
Shop Ford Mustang Mach-E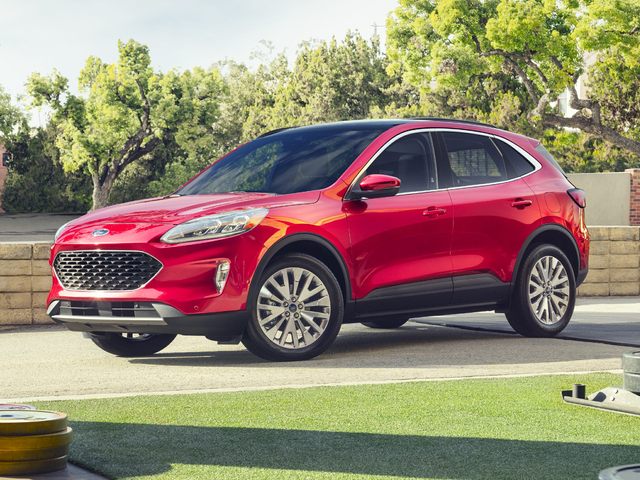 Ford Escape SE Hybrid
This vehicle can be experienced both as a hybrid and a plug-in hybrid. They hybrid model can deliver up to 44 city mpg and 37 highway mpg, while the plug-in hybrid version can achieve up to 43 city mpg and 38 highway mpg.
Shop Ford Escape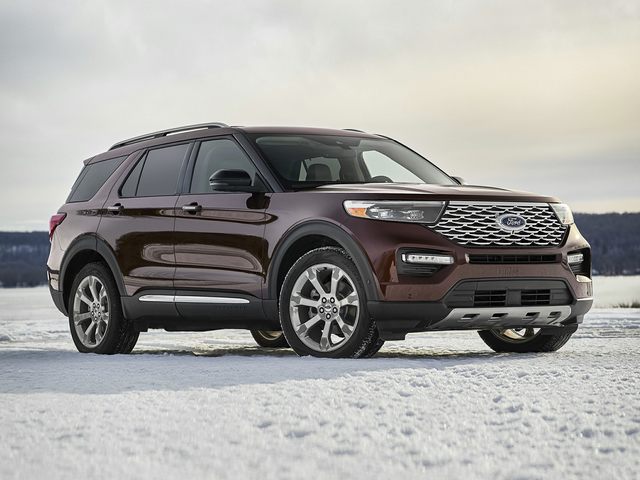 Ford Explorer Hybrid
The hybrid version of this iconic model maintains the power you expect, along with the cutting-edge features and the interior spaciousness, while enhancing its efficiency.
Shop Ford Explorer Hybrid
Ford Electric & Hybrid Trucks
Many of the drivers who work with our team are in need of a quality truck. We also have a selection of hybrid and electric Ford trucks that you can invest in.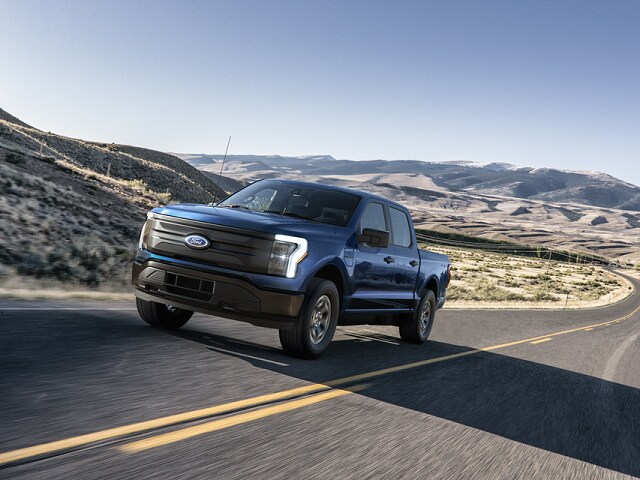 Ford F-150 Lightning
This all-electric truck delivers a stunning amount of power -- 426 horsepower -- while also being an all-electric truck. Therefore, you can enjoy the adaptable benefits of a versatile electric model without having to lose the power you know and love.
Shop Ford F-150 Lightning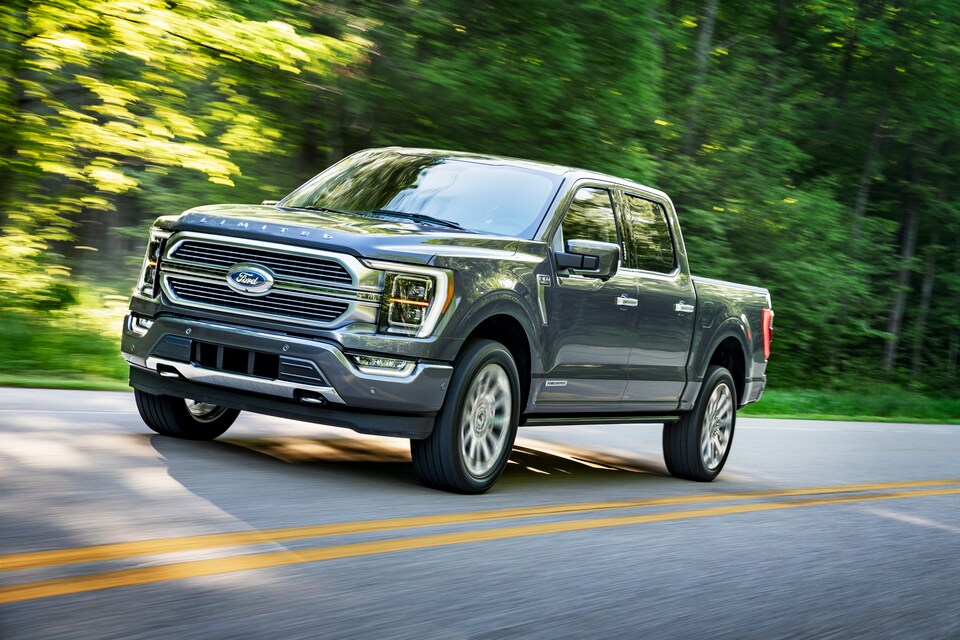 Ford F-150 Hybrid Option
Alternatively, if you prefer a hybrid vehicle, there is a hybrid option available for the Ford F-150.
Shop Ford F-150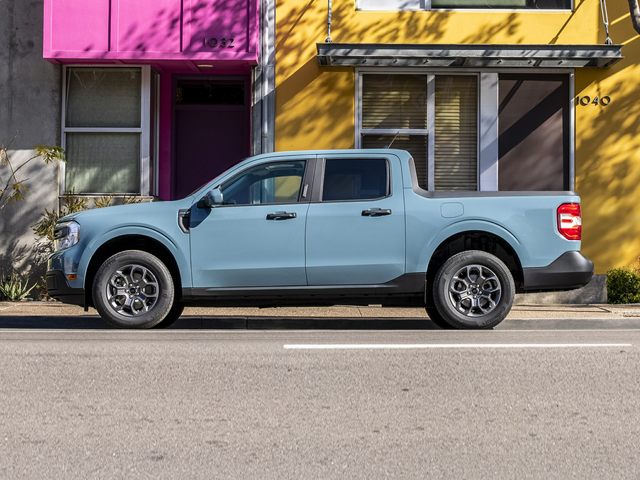 Ford Maverick
This truck offers a hybrid option that helps balance out its strength under the hood with its efficiency on the road. Plus, it delivers a unique variety of features that you can utilize when you are behind the wheel.
Shop Ford Maverick
Ford Electric Vans
Ford even offers electric van options for its lineup of commercial vehicles.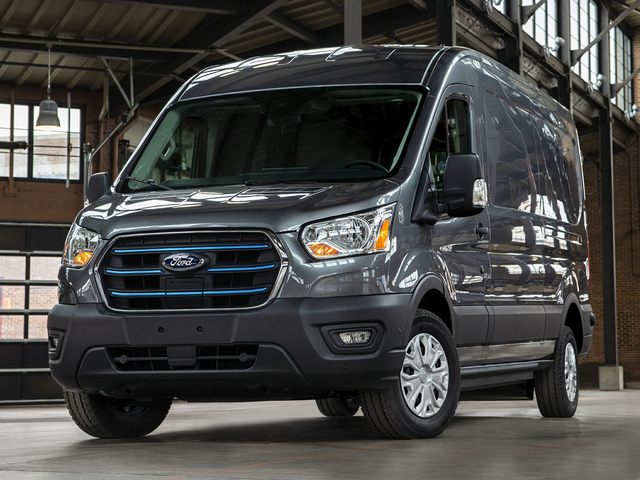 Ford E-Transit Vans
The new Ford E-Transit offers an exciting electric cargo van option for Sioux Falls area businesses. With plenty of hauling power & economical efficiency, the new E-Transit is a great van.
Ford E-Transit vans offer various configurations, all powered via electric powertrains. Three roof heights and body lengths may be tailored to work requirements.
Shop Ford E-Transit
Benefits of Buying an Electric Vehicle in Sioux Falls
Several aspects to electric-vehicle (EV) ownership combine to offer an unparalleled experience in sustainability.
For summaries aligned with any Ford EV offered at Sioux Falls Ford, look below for reference.
Savings and Affordability
Fuel and maintenance are costly factors with any combustion-powered vehicle. Though with Ford EVs, fuel and certain maintenance procedures become relics.
It's been noted that a Ford EV will save the average Sioux Falls household up to $1,000 in fuel. And maintenance costs are confined to tire assortments and brake systems.
Add federal tax credits worth up to $7,500, and surely you should be enticed.
Performance and Comfort
In general, EVs offer quick acceleration with no gears to shift. From a standstill to 60 mph, most EVs span this stretch in under 6-seconds.
And most notable is the quietude when operating an EV.
Convenience and Environmental Conservation
Think of the ease of powering your Ford EV with an overnight charge at-home in Sioux Falls.
And with an increasing network of public-charging stations, you're never far from a charge when on-the-go.
Without incessant fueling and cost therein, the savory element to EV ownership might be the elimination of emissions and wholesale rejection of fossil fuels.
Hybrid Car Advantages
The advantage of a hybrid car is seen in elevated fuel economy using both fuel and electric powering. In this, cash is saved while emissions are lessened.
Finding EV Charging Stations in Sioux Falls
With an ever-expanding network of public-charging stations, about 94 total are located within or near Sioux Falls - from Centerville to Garretson.
Ready for a Test Drive?
If you would like to learn more about our selection of Ford hybrid and electric vehicles, feel free to stop by Sioux Falls Ford Lincoln in Sioux Falls, SD. Our team of dedicated automotive experts would be proud to help answer your questions. We can also provide you with insight into the purchasing process and help walk you through the financing experience.
We look forward to assisting you!