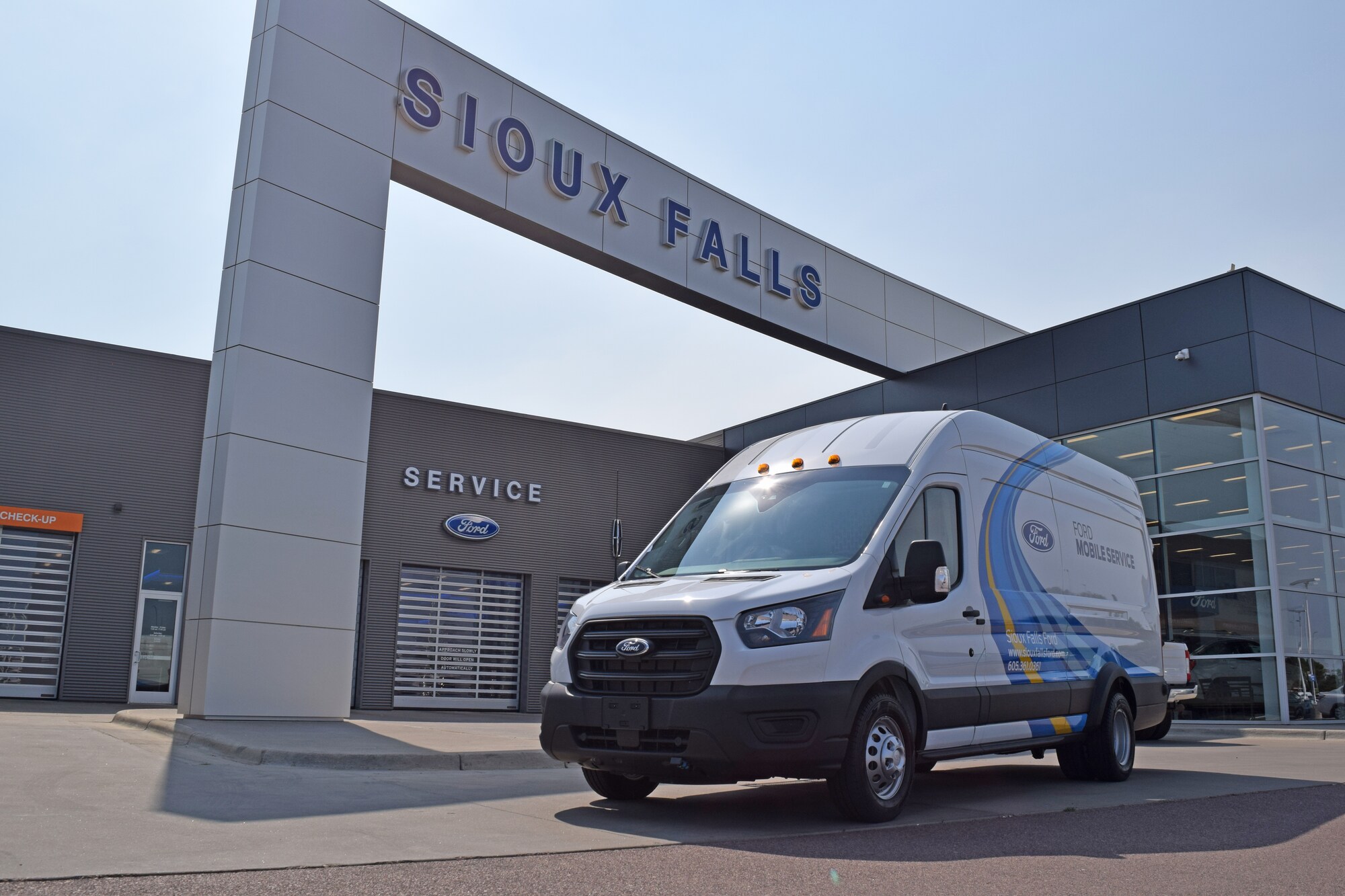 Now Here! Call for details.

Sioux Falls Ford Mobile Service
Taking our Nice Service Lane out into the community.
Welcome to Mobile Service. It is an extension of our Sioux Falls Ford Service Lane, providing our customers with a convenient option to service their vehicle while still receiving the quality and expertise from trusted Ford Certified Technicians.
Sioux Falls Ford Lincoln Brings the Service Right to Your Driveway!
Here at Sioux Falls Ford Lincoln, we always strive to provide our customers with excellent customer service. Whether you are looking for a new Ford or Lincoln, or you need expert service on your current vehicle, we are here to help you out! We understand that you can't always make the trip to our dealership when you need service for your vehicle, which is why we're happy to offer the Ford Mobile Service! Get repairs on your vehicle from where you are instead of making the trip to us! A your home, work, or anywhere else in Sioux Falls and the surrounding area. 
This service allows you to take advantage of our factory-trained service team from the comfort of home. The goal of the Ford Mobile Service is for our team to invest more in your customer experience, ensuring that you get the highest-quality care no matter how you get service through us.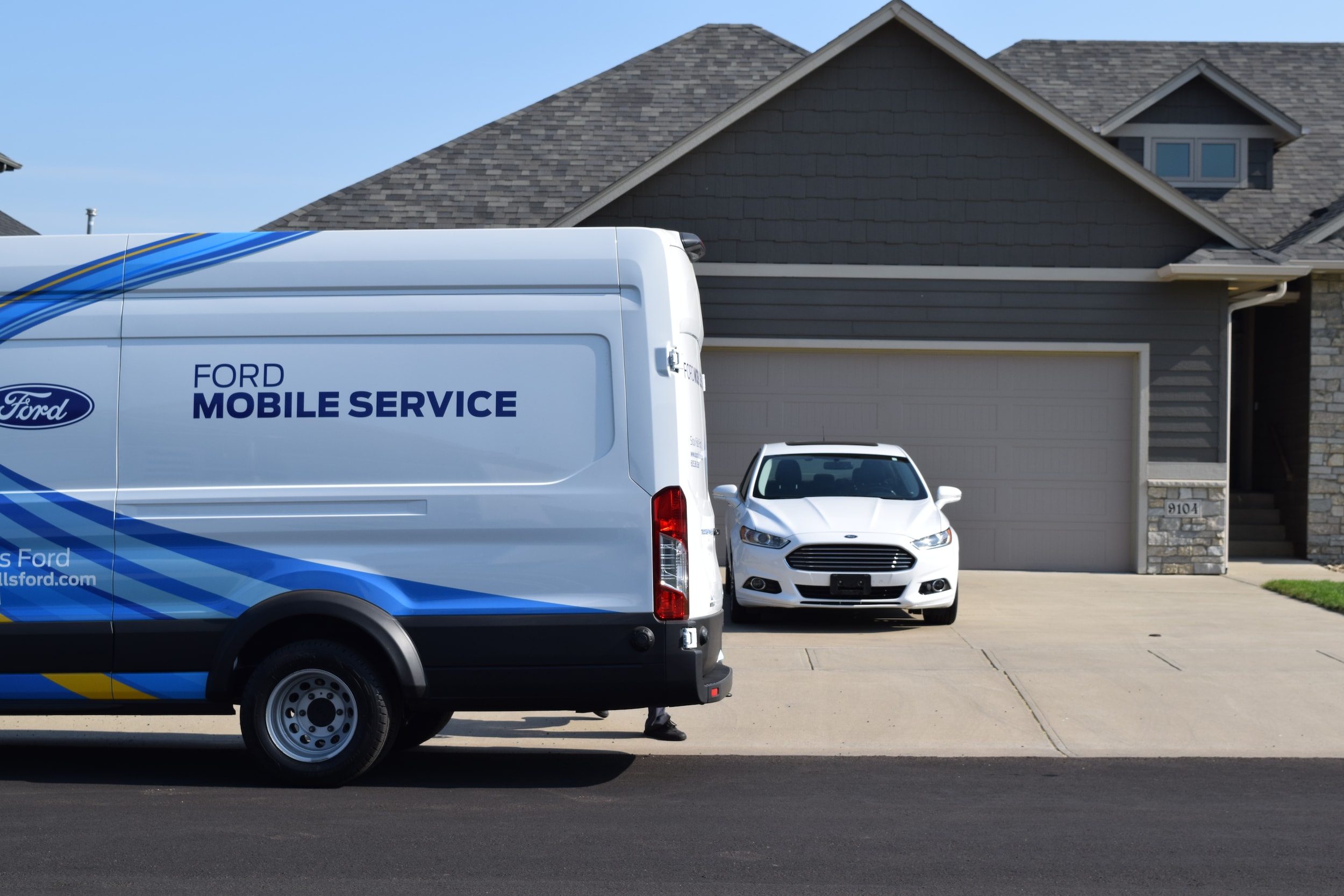 What is Ford Mobile Service?
What are the Services Offered?*
Electrical Diagnostics
Warning Indicator Lights
Recalls
Key Programs
Heater
Radio
Windows
Locks
Interior
Wipers
Battery
Filters
Ford Programming
* Some repairs may require specialized equipment and will need to be performed at the dealership.
Starting something new and developing stronger relationships.
Need a recall or diagnostic completed on your Ford/Lincoln vehicle? We are working to revolutionize the way we deliver our nice service experience!
Let us travel to you. An effortless and worry-free option for our customers
Trust that each repair is done with the expertise, quality and care that you have come to expect from your visits to Sioux Falls Ford
Interact with the technician one-on-one, directly speaking to the person working on your vehicle
Work completed in an efficient manner, always committing to a leave-no-trace clean up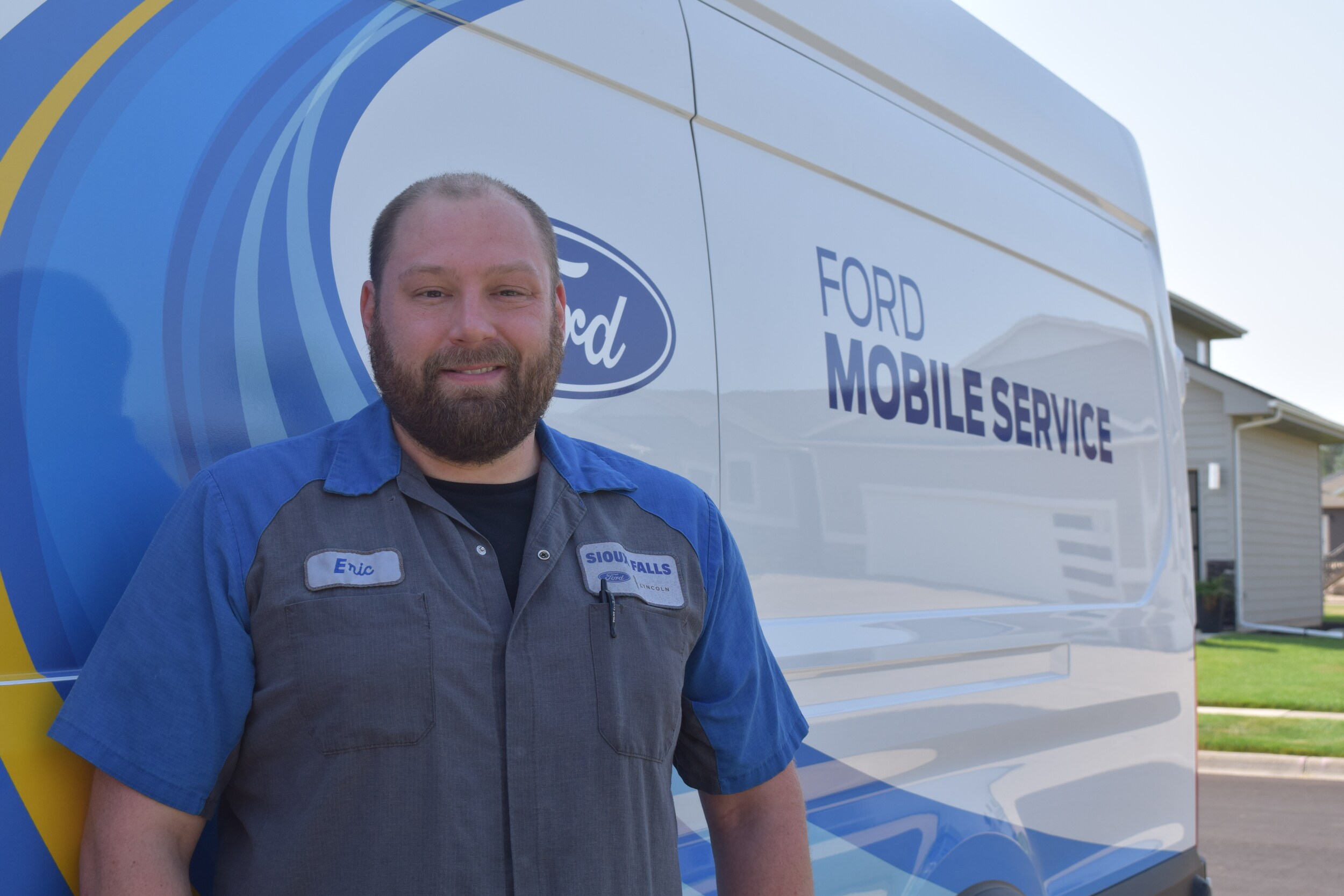 We're happy to help you explore the Ford Mobile Service and how you can gain the benefits of our expert service center from anywhere you want! Give us a call today to schedule a time and date for your at-home service appointment!

Please Call Us At : (605) 361-0361
Sioux Falls Ford

4901 W. 26th St
Sioux Falls, SD 57106