Affordable Used Cars for Sale in Sioux Falls: More Workability for Your Money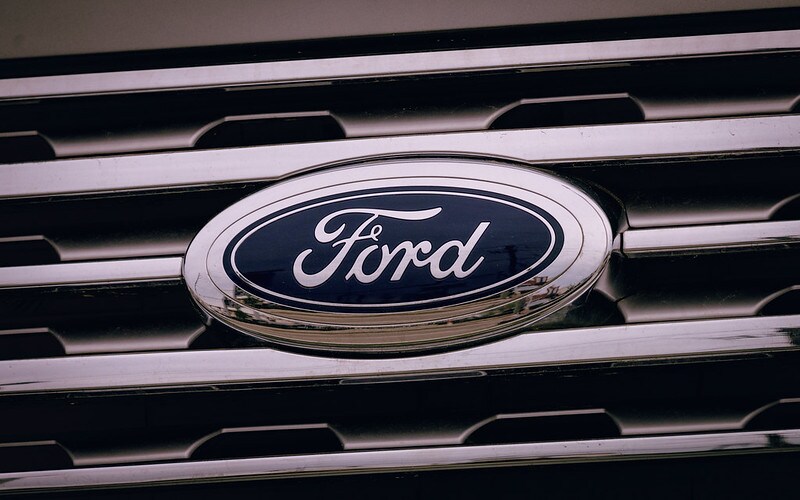 Everyone loves saving money. No matter if it's with some coupons at the grocery store or you're taking advantage of an incredible online deal, saving money feels good. It's nice to reap the rewards of your purchase while knowing that the investment you're making is less of a risk.
This is true of vehicles as well. Any purchase of a new or used car is an investment of your hard-earned money, so it's wonderful to find an incredible driving option for a low price.
That's why we love our affordable, pre-owned budget inventory of cars, trucks, and SUVs so much. These vehicles, ranging from used Ford favorites to deals on other popular brands, represent an excellent opportunity to enhance the value of your dollar and make a safe investment in a great vehicle that gets you where you need to go on the road.
What Pre-Owned Cars, Trucks, and SUVs Are Available at The Sioux Falls Dealership?
We're not kidding when we say we have a huge selection of used cars, SUVs, and trucks for you to choose from. Our rotating inventory often features SUVs and crossovers, trucks with various cab options, sedans, hatchbacks, coupes, convertibles, and more. Our expert team of automotive professionals can help you choose a vehicle that fits your personality and lifestyle, so you can get the most out of your driving experience. Furthermore, our team can answer any questions you have and help you explore used car financing options so you feel confident about your purchasing decision.
The Best Budget Used Cars
Here at Sioux Falls, we want our customers to have as many options as possible, and because of that, we offer a wide variety of used cars for you to choose from. When we say variety, we mean model, make, year, price, and mileage. For example, let's say you're looking for a used Chevy SUV under $20,000 and with 80,000 miles or less on the clock. Using the filter on our inventory page, you'll be able to find all the different models that fit these parameters.
But that's not all. Since we boast the best budget used car inventory in the area, our cars are in optimal conditions for your peace of mind. Our team of experts has carefully selected and inspected them to ensure they meet the highest standards of quality.
Even though our inventory of budget used cars is always changing, our team will create a customized list of the models that best fit your needs, preferences, and your intended use for your vehicle. In the same way, if fuel economy is an important factor for you, we also have a comprehensive inventory of fuel-efficient used cars.
As you can see, our experience, team, and wide range of options are what make us the dealership in Sioux Falls and surrounding areas with the best budget used cars. We invite you to take a look at our inventory, narrow down your options using the filtering feature, and once you've found the vehicle you want, get in touch with a member of our friendly team.
What Separates Our Budget Used Cars Inventory From Other Dealerships in the Area?
As one of the best dealerships throughout Sioux Falls and the surrounding areas in Minnesota, we've built an excellent reputation over the years, and our budget used car inventory is part of that good reputation.
We're not just an average dealership. We see and care for our customers, and our budget inventory is proof of that. We want to make owning a car accessible to everyone, not just a privileged circle, which is why our inventory has something for anyone at very affordable prices. No matter whether you're looking for a sedan, SUV, truck, or hatchback, we have over 70 budget used cars for you to choose from.
On top of that, our team of professionals works hard every day to maintain a wide selection of world-class cars for our customers. In other words, what makes our budget used cars inventory stand out from the rest is a combination of variety, great price options, an amazing customer care service team, a range of cars in excellent condition, and an impressive reputation in Sioux Falls and the surrounding areas.
Don't forget our team of experts meticulously inspects our budget used cars before we select and sell them from our reputable dealership. Seventy percent of our cars have less than 100,000 miles on the odometer, and many of them are still covered by the manufacturer's warranty.
Find a Cheap Used Car Near Sioux Falls, SD
Clearly, we're the best choice if you're looking to buy an affordable used car that's in excellent condition from a very friendly and professional team. We know that some people who want to save money might look to buy a used vehicle from non-official places (both online and offline), and we want to emphasize how dangerous doing so can be, especially when our budget used cars inventory makes it possible for almost everyone to afford a car.
On top of all that, we have an amazing finance team that can offer you great financing options, so you can own a car without compromising your current lifestyle or doing risky business with unqualified companies. We're here to help you - really - and we're looking forward to guiding you through the buying process.
We invite you to find a cheap used car by either checking our online inventory or scheduling a visit to our dealership. Our customers mean the world to us, and we'd love to help you find the budget car of your dreams.
If you have any questions regarding financing options, car servicing for your budget used car, or you just want to speak to a customer representative, please contact us by either calling, emailing, or filling in the details on our contact form.
Shop Used Vehicles by Brand
Shop Used Vehicles by Body Style