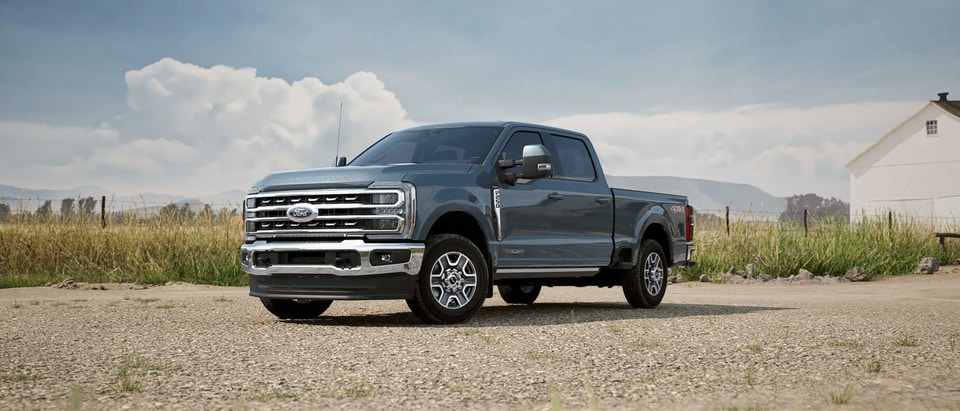 Ford Diesel Trucks For Sale Sioux Falls, SD
Shop Ford Diesel Trucks in Sioux Falls, SD
For those Sioux Falls commercial buyers and enterprises, the Ford diesel truck offers a solution to work performed on schedule and budget. Towing power is elevated, payloads are easily accepted and fuel costs are lowered given more miles-per-gallon earned.
And many new Ford trucks offer diesel-powered efficiency in cementing any business endeavor.
At Sioux Falls Ford, we're fully stocked with reputable Ford diesel trucks and the benefits of ownership.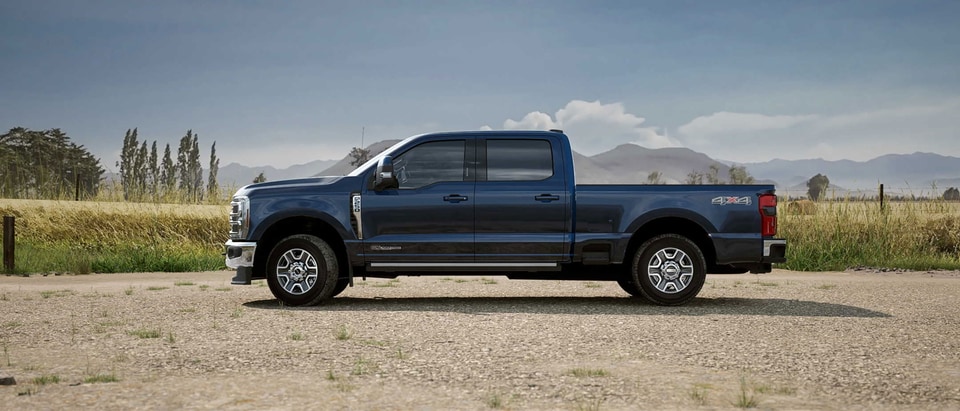 Advantages of Buying a Ford Diesel Truck
Every Sioux Falls commercial buyer in need of powerful transport for work must consider the benefits of diesel. Spanning all respective performance parameters, the diesel truck is willing and able to provide confidence in the work performed and processes effected.
Key advantages to the Ford diesel truck are found below for easy reference:
Generated torque of 440 lb.-ft. to the Ford F-150 diesel is considerable when towing up to 11,500-lbs.
Diesel efficiency is inherent with more miles delivered per gallon than a traditional gas-fired truck.
Longevity is a quality applied to diesel engines being less complicated with fewer moving parts.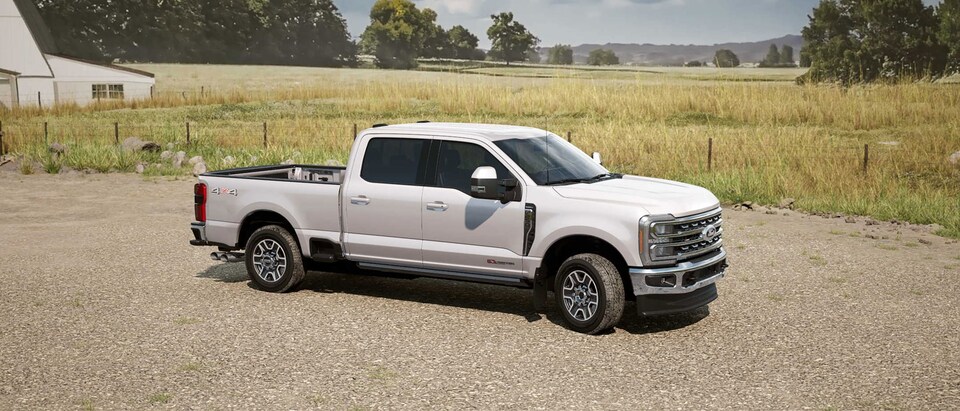 Ford Trucks with Diesel Engines
As a leading truck producer, Ford offers a plentiful collection of diesel options for Sioux Falls commercial buyers.
And with those Built Ford Tough parameters intact, any Sioux Falls commercial endeavor will enjoy a truck that lasts beyond the normality found in other, lesser brands. In fact, the Ford brand is synonymous with endurance and rugged attributes.
Following are those Ford trucks harboring diesel powertrains:
Ford Super Duty trucks offer a variety of upfitting options to diesel powering.
Ford F-150 King Ranch will seat five passengers with a payload rating encompassing 3,280-lbs.
Ford F-150 Platinum lends as standard the Ford Co-Pilot360™ driver-assistance suite and available 10-speed transmission.
Ford F-150 Lariat offers seating of six passengers and smartphone integration with the SYNC®4 voice-recognition system in-place.
Ford F-150 XLT provides trailer sway control and selectable drive modes for worksite conditions encountered.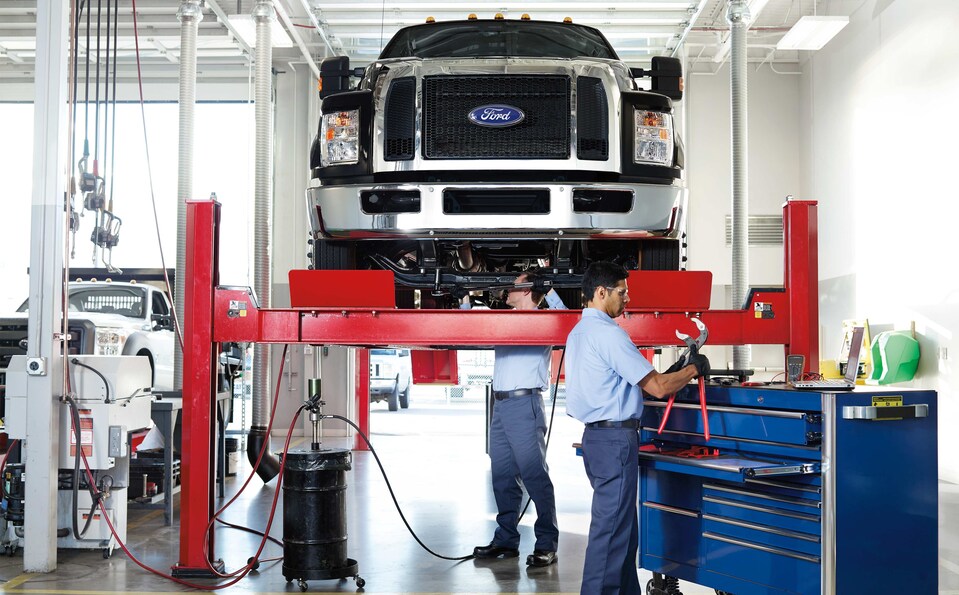 Maintaining Your Diesel Truck in Sioux Falls, SD
There's that one advantage to a diesel truck among a fleet. That is engine maintenance is a breeze to perform. With a less-complicated internal arrangement, engine parts have been kept to a minimum. This quite the opposite with a gas-fired engine.
Though, with a more simplified engine, maintenance is still required but with reduced frequency. This saves any Sioux Falls commercial outfit cash and time, and might be the primary reason for diesel truck fleets.
A Service Facility Dedicated to Commercial Trucks
At Sioux Falls Ford, were able to handle all servicing with large bays specifically tailored for commercial trucks.
So, no matter how upfitted your Ford diesel may be, we welcome the opportunity of effecting oil changes and filter installations, tire rotations and battery servicing. Other common services are offered below for a comprehensive effort in fleet upkeep:
Wheel alignment might be off given remote worksites accessed or with plow setups.
Brakes systems should be inspected before each new season, with parts often experiencing exponential wear.
Systems of steering, brakes, transmission and wipers require fresh and topped-off fluid levels for optimal performance.
Body work is performed onsite, knowing the proud scars that many Ford diesel trucks earn during the course of work conducted.
For all your Ford diesel truck needs, Ford-certified technicians stand ready. And Ford factory parts will be installed to further that branded sense of longevity.
Sioux Falls Ford - Home to Ford Diesel Trucks for All Commercial Needs
Visit with our Ford commercial professionals for exploration of the Ford diesel models offered Sioux Falls businesses.
And with fleets, we're more than happy to discuss all your options for a robust armada deployed.