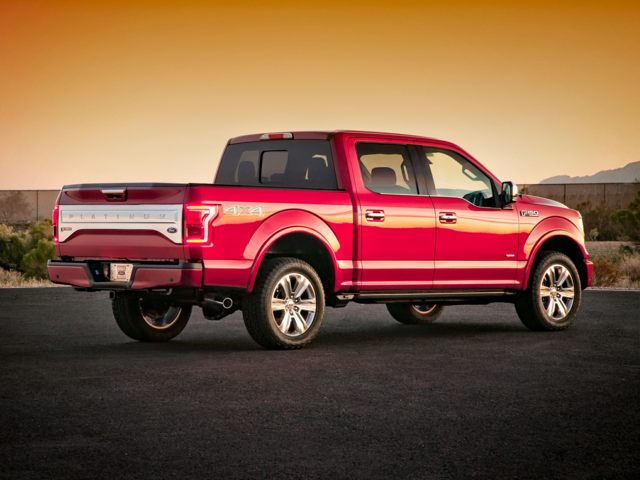 Looking for a Reliable Vehicle To Handle Those Mitchell, SD Roads? Check Out the Ford F-150!
When you are in the market for a vehicle, you want to be sure the one you invest in is going to be able to handle all types of road conditions - paved highways, dirt backroads, and everything in between. That kind of longevity and durability goes a long way, especially for drivers who are often on the road. If you are looking for a vehicle that can handle all types of roads throughout Mitchell, SD then we may have the perfect driving option for you: the Ford F-150.
With its rugged performance capabilities, its impressive durability, and its cutting-edge technology, this truck truly has it all.
Why Invest In a Ford F-150 Truck if you live in Mitchell?
As we mentioned before, durability goes a long way toward enhancing the quality of your investment. After all, when you put money down on a car, truck, or SUV you expect it to last. Ford F-150 trucks have a long history of delivering that kind of reliable, trustworthy experience on the road. More importantly, these trucks are more than capable of handling anything the open road can throw at them. Difficult terrains? No problem. Snow-covered Mitchell roads? Not an issue. Towing large loads? Easy for this truck.
All in all, the Ford F-150 has the features, the power, and the on-road confidence you need to succeed. That's part of what makes it such an incredible investment opportunity.
Ready To Learn More?
If you would like to learn more about our selection of vehicles, including our Ford F-150 models, we invite you to visit us at Sioux Falls Ford Lincoln in serving drivers throughout Mitchell, SD. Our team would be more than happy to help you every step of the way and answer any questions you may have.