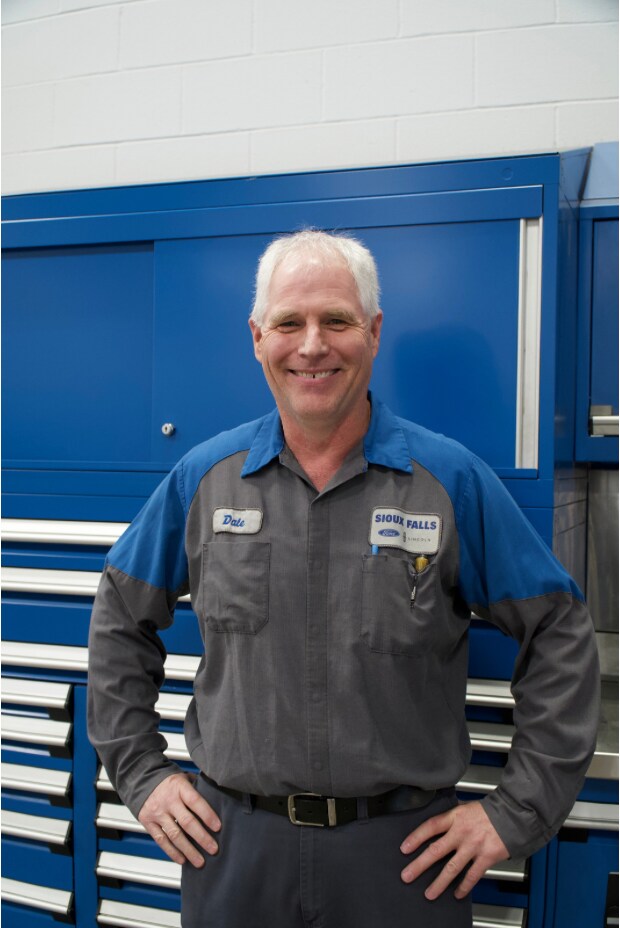 Welcome back to another Meet Us Monday! Today we are getting to know our Shop Foreman and Production Manager, Dale Criddle.
About Dale:
Dale has been with us at Sioux Falls Ford Lincoln for 33 years! He grew up on a Dairy farm near Warner, South Dakota.
Dale's Favorites:
As far as candy and sweets go, Dale loves anything with chocolate. His favorite band is Foreigner. On T.V. he enjoys watching the World of Outlaws Sprint Car racing on DIRT vision. Outside of work Dale likes to race his motorcycle in the Pro Motorcycle Series at Thunder Valley dragway.
Make sure to say hi to Dale next time you seem him! We appreciate all he has done for us here at Sioux Falls Ford Lincoln over the past 33 years.