Purchasing a used car is exciting, but it's not without its challenges. Once you've found the right vehicle at an affordable price, the majority of your work is done. However, there are a few more things that you need to take care of post-purchase to make sure that your vehicle is properly registered, insured, and cared for. Tackle these tasks as soon as possible after you get your used car so you can enjoy your new-to-you vehicle worry-free long into the future.
Organize the Paperwork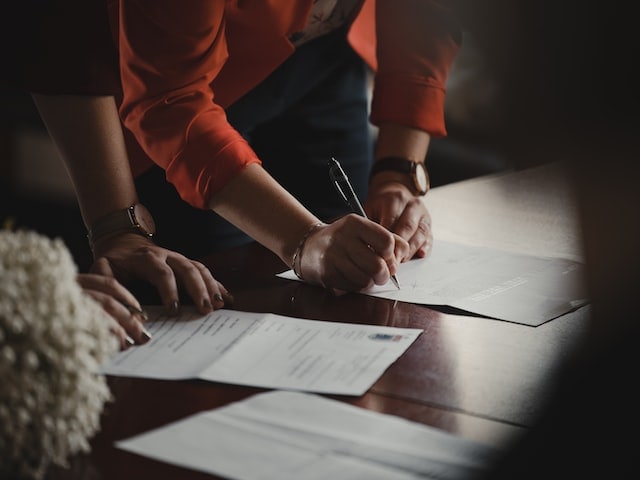 Most of the paperwork is taken care of if you purchase your used car from a dealership. The dealership will handle the title transfer and registration, so all you have to do is keep an eye out for these documents in the mail. In the meantime, you'll get a temporary license plate and registration. Keep the license plate on display on your vehicle and store the registration in your glove box, so you always have it on hand. Keep your bill of sale in the glove box as well.
If you purchased your used vehicle from an individual seller, you'd need to have the title transferred to your name. The process varies by state. In South Dakota, you'll need to take a signed Motor Vehicle Title & Registration Application and a bill of sale from the seller to your local county treasurer's office to get your new title. South Dakota residents have 45 days from the date of sale to get the title transferred.
Secure Car Insurance
You should always carry car insurance to protect both yourself and others in the event of an accident. All states except New Hampshire require car insurance by law. In South Dakota, you're required to have the following:
Bodily injury liability.
Property damage liability.
Uninsured and underinsured motorist coverage.
If you're purchasing a car from a dealership, you won't be allowed to leave the lot until you've secured proper insurance coverage. If you're financing a used vehicle, the dealership may impose additional requirements for your insurance coverage.
You can typically secure vehicle insurance quickly and easily online or over the phone. If you're trading in your previous vehicle, you can simply contact your current insurance provider and transfer your plan to your new car. Your rates may change, so it's best to contact your insurance company during the car shopping process to get an estimate on what you'll pay for your next vehicle.
Have the Vehicle Inspected
It's best to get a vehicle inspection before you purchase a used car. However, you may not have time to include this step in the car-buying process. Perhaps you've found an unbeatable deal, or you're between vehicles and need to get into a new car immediately so you'll have reliable transportation.
Having a vehicle inspection shortly after your used car purchase will help identify any potential problems. A good mechanic will advise you on any upcoming maintenance tasks and let you know which parts will likely need to be replaced or addressed first. This inspection will help you start budgeting and planning for future car care.
Schedule Repairs or Upgrades
Schedule any essential repairs identified in your inspection. If you've found that you're a few miles away from your next oil change, tire rotation, or another routine task, you can get this on the calendar now as well.
You may also want to consider upgrades for your vehicle. When you purchase a used vehicle, you don't always have the opportunity to get all the features that you'd like. Fortunately, our dealership can help you secure original equipment manufacturer parts and installations that are a perfect fit for your car. This will allow you to make the most of your new-to-you vehicle and get all the functionality that you want from you vehicle purchase.
Check for Recalls
It's important to keep a lookout for recalls that affect your vehicle. Do a preliminary search after your purchase to make sure there aren't any pending recalls for your make and model. The National Highway Traffic Safety Administration (NHTSA) allows you to sign up for email alerts pertaining to new recalls. Get set up for this service, so you'll always know if there's a pertinent recall.
Recalls occur when the NHTSA determines that a vehicle or vehicle part doesn't meet minimum safety standards and therefore presents an unreasonable risk. If your vehicle is included in a recall, the manufacturer will repair your vehicle or provide a replacement part for the affected component at no cost to you. If the vehicle cannot be repaired, the manufacturer will provide you with an identical or similar vehicle at no cost. All you have to do is visit your nearest dealership.
Plan For Maintenance
Check the mileage on your used vehicle and get out the vehicle's manual for specific information on the manufacturer's recommended maintenance. Make a note of the next major milestone you'll pass, and then see what maintenance you should schedule at that time. Older vehicles require a little more care and attention than new ones. The best way to maximize your car's lifespan is to stay diligent about its maintenance needs.
If you don't have a go-to mechanic, take the time to find one. You don't want to end up scrambling when your car is in dire need of maintenance or repairs. Ask friends and family for recommendations and check online reviews to evaluate the professionals in your area. Seeing a mechanic for routine maintenance is a good way to get a feel for their work ethic, pricing, and expertise before you face a more serious issue.
If you're shopping for a used vehicle, our team at Sioux Falls Ford can help. Our experienced team members can assist with every part of the purchasing process, such as helping you locate a used vehicle that fits your budget and needs and walking you through the process of financing your vehicle. We're dedicated to helping every customer find what they're looking for so they can drive off the lot feeling completely satisfied with their purchase.

Image by Romain Dancre is licensed with Unsplash License