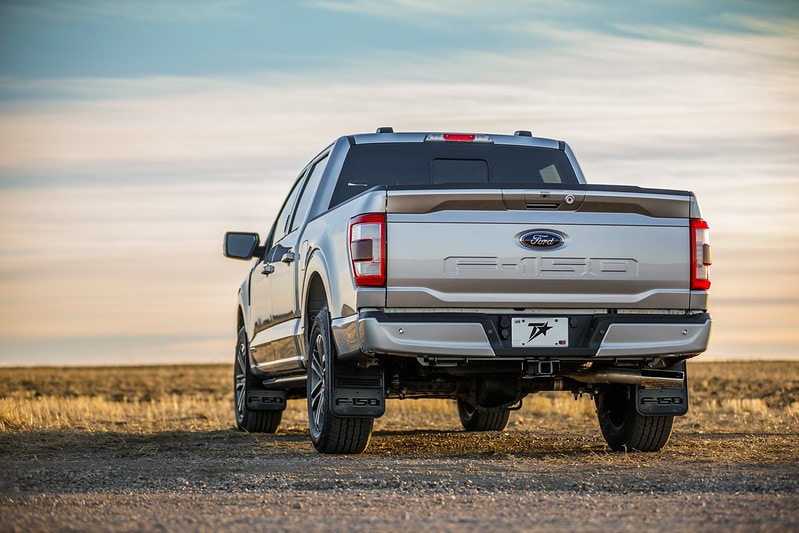 For many people, purchasing a car is quite a challenge. This was even true during simpler times when there weren't chip shortages and other supply chain issues. Many options need to be considered during this process. What brand and model? New or used? Cash or credit? What's a fair price? These questions and more can make the car-buying process a lengthy one. However, it's well worth it if you want to walk away with a car you both love and can depend on.
Another option to consider during this process is whether to buy a used or certified used car. Although they sound the same, there are some key differences between them. Our expert team at Sioux Falls Ford is here to help you understand what a certified used car is and help you make a more informed decision on your next purchase.

What Is a Certified Used Car?
A certified used car, also known as a certified pre-owned car (CPO), is a vehicle with a previous owner that is subjected to rigorous inspections and needs to meet strict criteria that limit things like the vehicle's mileage and how old the car can be.

Think of a certified used car as a potential sweet spot between buying a new car and a used one. Such a vehicle comes with comparable perks as purchasing a new car, but at a lower risk than a non-certified used car — and with a lower price than a new one.

Like many decisions to be considered during the car-buying process, there are numerous pros and potential cons regarding whether or not a certified used car is right for you.

Pro: Higher-Quality Vehicle
The criteria for vehicles meeting the necessary threshold to receive the designation of being a certified used car varies from program to program. Some programs only designate a vehicle with mileage as low as 12,000. Others have no cap on mileage. Also, some programs have different levels that allow older cars or ones with higher mileage.

For example,
Ford's Blue Advantage program
, recently rated as the best popular CPO program by IntelliChoice, has a "Gold Certified" level for Ford model cars up to six years old with less than 80,000 miles. Their "Blue Certified" level covers Ford and non-Ford vehicles up to 10 years old with less than 120,000 miles.
In addition, these programs boast of having subjected their certified vehicles to thorough, multi-point inspections that can include (but are not limited to) vehicle history, road tests, and a host of potential issues under the hood.

As much as you try to eliminate the elements of financial risk from your life, there's no escaping the fact that there will be some risk in almost every decision you make. Purchasing a certified used car is no exception to this. The rigorous checks that a certified used car goes through should provide some added peace of mind. However, it would help if you still did your due diligence on any vehicle you consider buying.

Reviewing and confirming maintenance records, conducting a test drive, and even getting an additional inspection are still reasonable steps to ensure you get the quality vehicle you desire.

Pro: Extended Warranty Options
Unless you're buying a late model used car, don't expect to obtain a warranty included with a non-certified used car purchase. Typically, these cars are sold "as-is" with the option to add on an extended warranty or service vehicle contract for a fee. However, with the purchase of a certified used car comes warranty coverage that usually extends the length of the original warranty.

The length of time or mileage the warranty is valid up to will vary depending on the CPO program. Additionally, some programs offer a specific type of coverage (comprehensive vs. powertrain), while others offer both. Be sure to
speak to your dealer
about your available options here, as this is a feature you'll want to know about and take advantage of.
This drawback will depend on what's important to you as you think about the kind of vehicle you want to purchase. The more specific you are with what you want, the more challenging it may be to find a certified used car that meets all those criteria. For example, maybe there's a specific make and model that you're looking for, with particular features such as manual vs. automatic transmission, a specific color, or a combination of features.

This doesn't mean it'll be impossible to find, but it'll be more of a challenge. Setting criteria to classify vehicles within a specific category implies that some will be left out. If you're willing to be flexible with this, your car-buying process will be much smoother.

As a part of many CPO programs, car owners are offered additional benefits with their purchase. Depending on the program, these consist of perks such as 24-hour roadside assistance, return policies, and free satellite radio for a trial period. Additionally, some programs offer incentives and benefits that cover vehicle financing offers.

Other premium CPO programs offer greater benefits. For example, Lincoln's program provides a premium maintenance benefit (separate from the comprehensive warranty) that covers all recommended maintenance and replacement of wear-and-tear items. They also offer a pickup and delivery service, with a loaner vehicle to use while your car is serviced.

Learn More About Certified Used Cars in Sioux Falls, SD
If you want to learn more about certified used cars or if you're looking to purchase one, we'd love to hear from you. We have a great selection of
certified used cars
here at Sioux Falls Ford. We've been working hard for over 25 years to provide a pleasant experience to all our customers in the Sioux Falls region.
Contact us
today or stop by our dealership for a more personalized experience with our friendly staff.
* Image -
Silver F150
by
Truck Hardware
is licensed under
CC BY 2.0
.