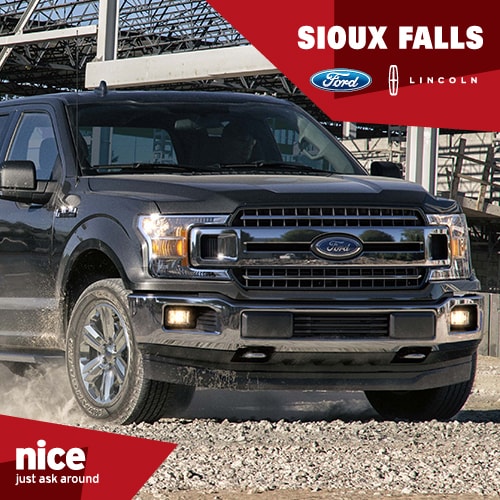 What makes the Ford F-150 ideal over other half-ton trucks? It's the insane amount of customization buyers can do to make the perfect truck for their needs.
The F-150 XLT 302A package is the most popular F-150. It comes with all the features people are looking for including rear-window defroster, Sirius XM Satellite Radio, Remote Start, Heated Seats, 8" Display w/Back Up Camera, Tinted Rear Glass and more.

Plus, they always come at a great price as Ford heavily incentivizes their most popular truck.
If you want to see more of the what the 302A F-150 trucks have to offer, check out our inventory here >>
Sioux Falls Ford Lincoln is your truck store with over 100 F-150's available, so you know you'll get the truck you need with the features you want - and our Best Price right up front.