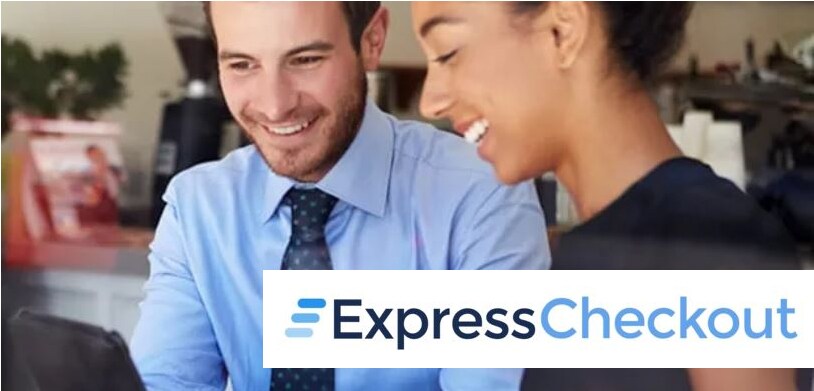 BUY ONLINE

Sioux Falls Ford Lincoln has partnered with AutoFi Express Checkout to make an easy and convenient vehicle purchase online - from the comfort of your home or office. It's the next generation of car-buying.

This tool easily connects Ford customers directly with Ford Credit and allows you to quickly purchase or finance a vehicle wherever you are.

Find the vehicle you want and click the Express Checkout button. Enter a few details about your trade, apply for credit and choose financing terms. I
t all takes less than 5 minutes!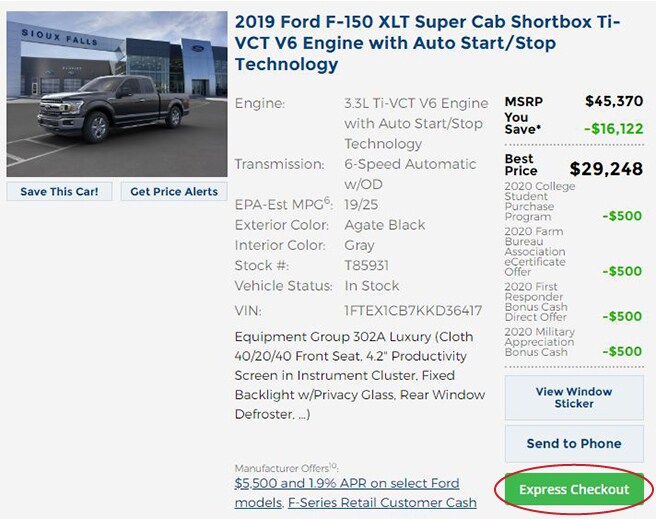 Once you've completed those steps, all that is left is to review and schedule a time to complete the transaction at Sioux Falls Ford Lincoln. Or, we can deliver the vehicle and paperwork to you and complete it at your desired location!

SHOP NEW VEHICLES >>
SHOP USED VEHICLES >>