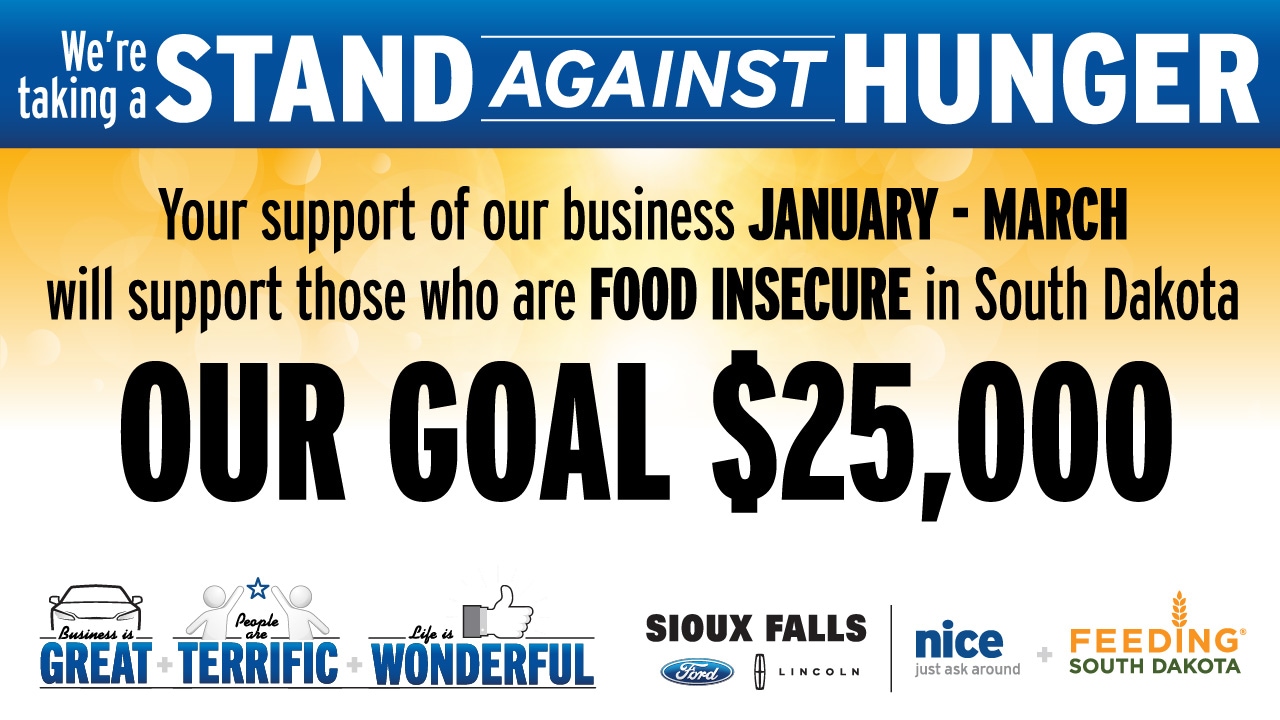 Business is Great, People are Terrific, Life is Wonderful!
At Sioux Falls Ford Lincoln, we desire more than just satisfied customers, but a commitment to supporting our community. We have been able to give back in many ways and will continue to support the worthwhile organizations that make our community so great.
That is why, for the 2nd year in a row, we are rallying behind Feeding South Dakota for the first quarter of 2020. It's an exciting way to start off the new decade!
We're taking a stand against hunger!
Your support of our business will also support those who are FOOD INSECURE in South Dakota. Visit any of our departments and we will donate a portion of the sales to Feeding South Dakota.
We are filling up a new Ford F-150 on our showfloor with food donations.
A box of cereal, a can of soup, a canister of spices, one small donation can make a big difference. With your help, we can make sure no one in South Dakota goes hungry. Join us and change someone's life today!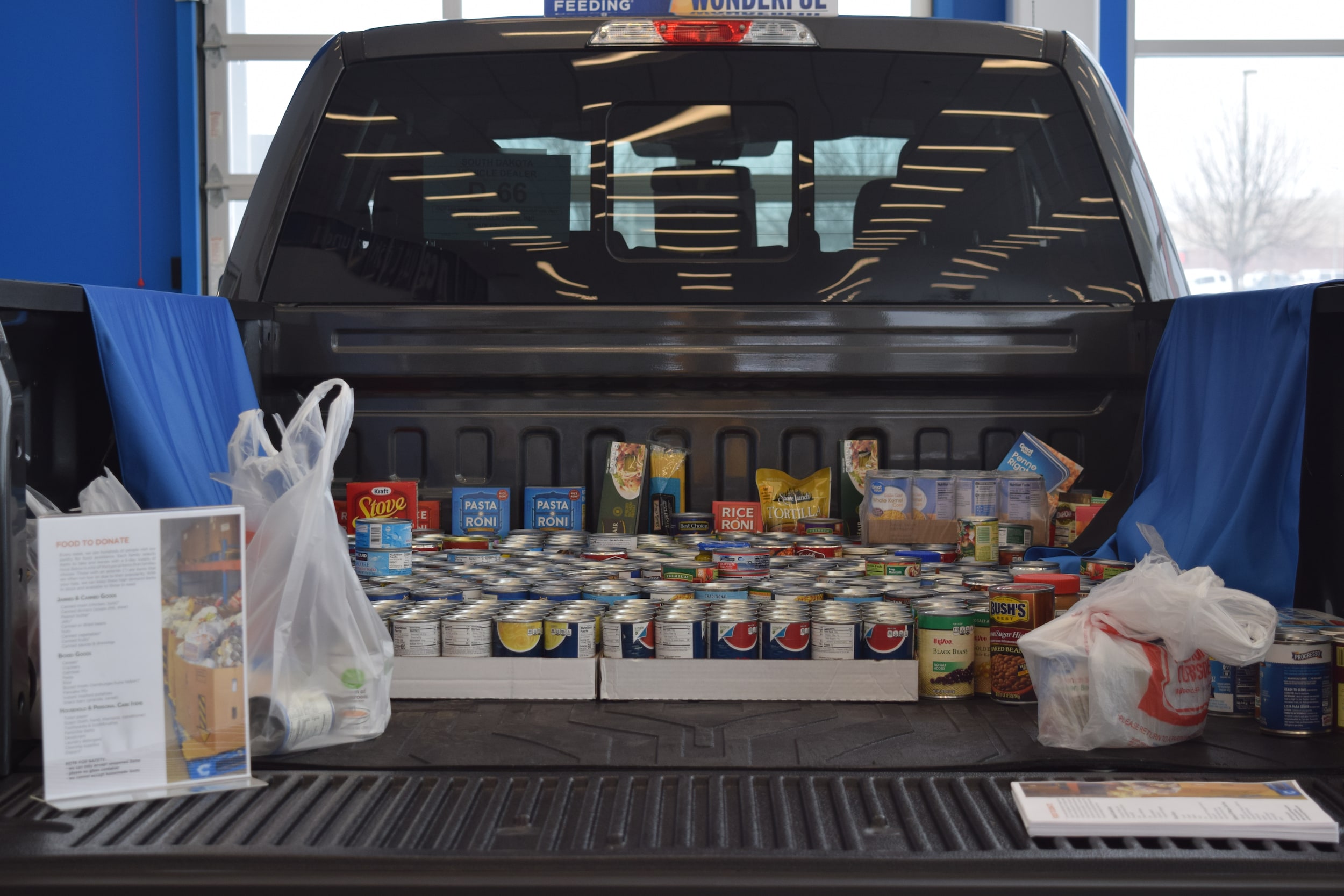 Event between now and March 31st at Sioux Falls Ford Lincoln. Nice, just ask around.