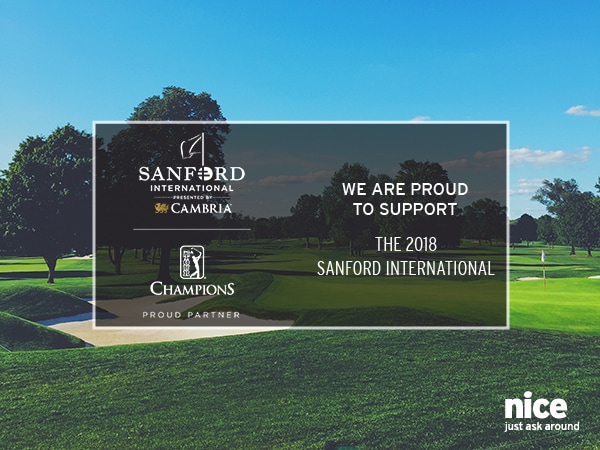 An offer of exclusivity, quality and value...
We are excited that, currently, over 100 of our new Ford and Lincoln vehicles are being driven around Sioux Falls by professional golf celebrities.
These players are taking part in the 2018 Sanford International happening right now, a cause creating magic for children and giving support to programs that provide their wellbeing.
Record 18-time Major Champion, Jack Nicklaus, and 2-time
U.S. Open winner, Andy North, are two who are participating
in the EMC Legends Series during the tournament.
And announcing…coming next week these vehicles will be available for sale. They offer exclusivity, quality and value like no other. When it comes to purchasing a new Ford or Lincoln, consider one that is set apart from the rest.
Choose from a wide selection of cars, trucks and SUVs including the Ford Taurus, Explorer, Expedition and F-150; along with the Lincoln MKX and MKC.
Look for the decal Official Vehicle of the Sanford International when shopping on our lot! See you soon!