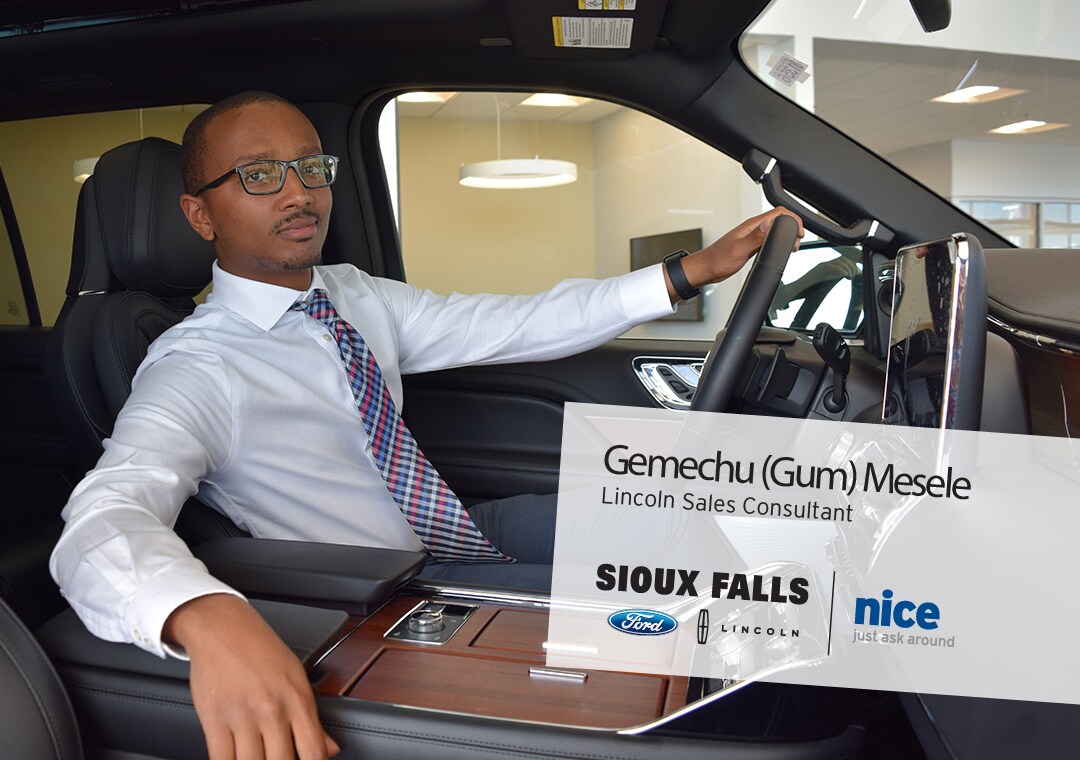 Welcome to another edition of #MeetUsMonday at Sioux Falls Ford Lincoln!
Today, we'd like to introduce you to Gum Mesele, Lincoln Sales Consultant here at Sioux Falls Ford Lincoln.

Has Gum helped you find your new Lincoln? We'd love to hear from you in the comments!
Question: How long have you worked here at Sioux Falls Ford Lincoln?

Gum: Just about 3 years. I started on the Ford side as a Sales Consultant, then moved to Lincoln about two years ago.

Q: How does it feel working with the Lincoln brand and educating people on the different models?

G: It's pretty unique. Lincoln has a lot of new products coming. It's very competitive in the luxury vehicle space. And people really enjoy the way we take care of them when they are here, they end up coming back again.

Q: What vehicle on the lot is your favorite, and what are some things you like about it?

G: It has to be the
2018 Lincoln Navigator
. The best parts are technology and the comfort of the ride. The Navigator is different from what we've ever had – the most luxurious Lincoln has ever built. And it is so popular right now that they are selling faster than Lincoln can build them.
Q: Tell us something unique about you.

G: I was not born in the United States. I was born in Nairobi – the capital of Kenya in Africa. I came to the U.S. when I was three-years-old. Lived in Jacksonville, Florida for a while, then came up here to Sioux Falls.

Q: Tell us about your name! How do you pronounce it? What's its origin?

G: Even though I was born in Kenya, my name is actually more Ethiopian, or Amharic. It means "happy". I got the nickname "Gum" almost right away in school, around 1st grade, and I still use it today.

Q: What is your dream vacation. Where would you go? What would you do?

G: I would probably go back to Kenya. More for an educational trip. To learn where I'm from, and how my parents were raised. I even have a small amount of family there.
Have you worked with Gum? Got questions? Leave your questions or comments below!