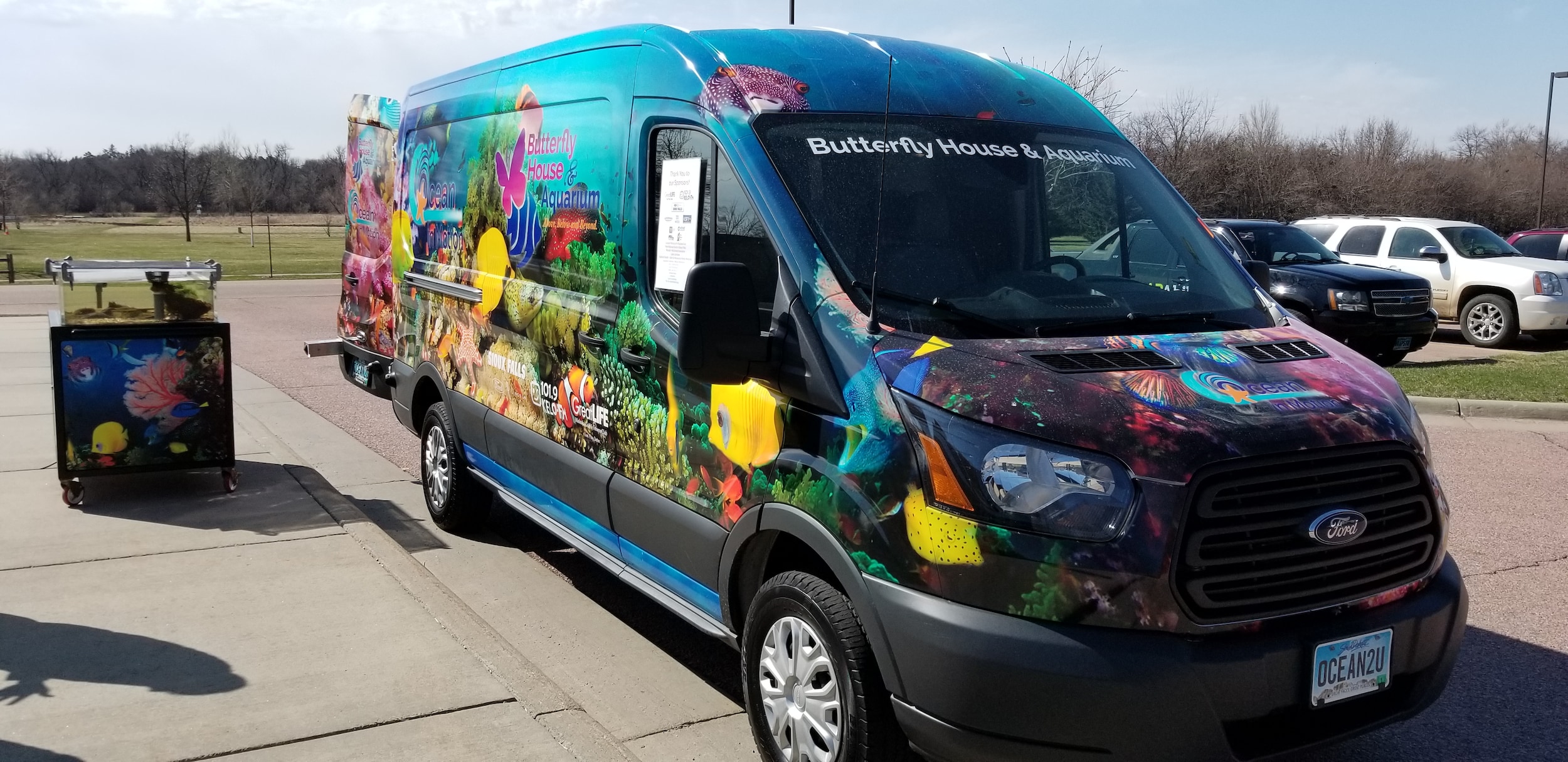 Since our country's two surrounding oceans are over 1,000 miles away, the Butterfly House in Sioux Falls decided to bring the ocean here!
"Oceans in Motion" Ford Transit van will travel around the Sioux Falls area to excite and educate kids in the area.
Sioux Falls Ford Lincoln is excited to be one of the sponsors of this Transit, and it took an amazing team to create this ocean-on-wheels aquarium. The Ford Transit came from Sioux Falls Ford Lincoln, Express Copy & Printing created the bright design and the experts at WrapAbility printed and installed the wrap that encases the van.
In order to meet the needs of a travelling aquarium, we also upfitted the Transit with some accessories.
Tommy Lift Gate (Northern Truck Equipment) – to assist the staff in moving the mobile acquarium on and off the Transit
LineX Spray Liner – interior spray to help prevent rusting on the inside as the aquariums they will be traveling with can contain salt water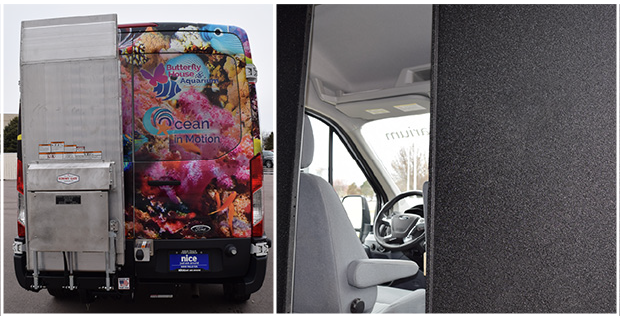 Be on the lookout for this van in Sioux Falls and check out the Butterfly House for more information!