Opening Spring 2017!
At Sioux Falls Ford Lincoln, we know that because of your support for our business, we are able to continue to grow in our great community.  We are excited to share with you our progress on the Future Home of Sioux Falls Ford Lincoln and the many benefits that this new dealership will offer to make us more effective in serving you...now that's NICE!
The all new 90,000 square foot facility doubles the size of the current facility.
Spacious parking lot and wide aisles for easy handling of large vehicles
Approximately 1000 display and customer parking areas
Convenient access all around the dealership with multiple entries and exits
A large, open and inviting vehicle showfloor will allow for a relaxed shopping experience in any weather.
Our customer lounge will offer refreshments, spacious seating, multiple media options, business area and a view to the service department for peace-of-mind transparency.
Dedicated Ford and Lincoln staff with separate showrooms and displays to enhance customer shopping.
State-of-the-art equipment in the service department and 46 service bays to more than double the shop capacity:
            -    32 Main Shop Bays
            -    7 Commercial Bays
            -    4 Quick Lane Bays
            -    3 Clean Up Bays
Quick Lane will double in size to allow for quick routine services and oil changes.
Ability to service up to F-550 trucks (or of equal size).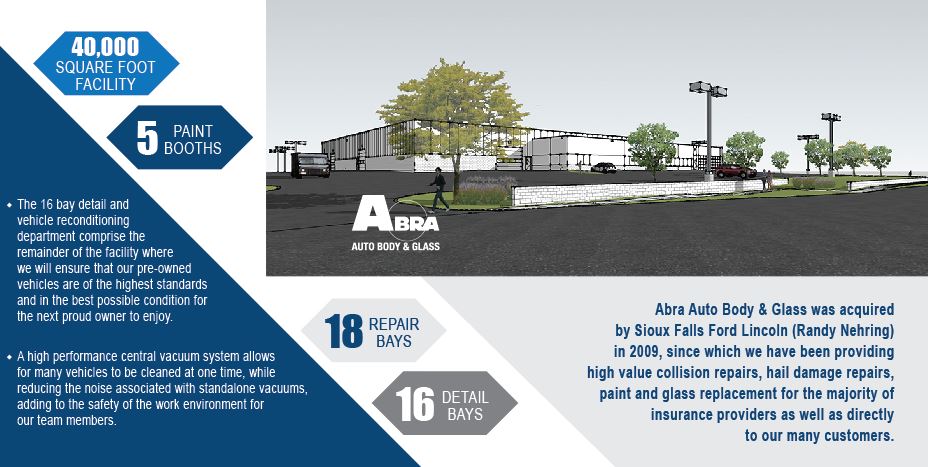 Opening Summer 2017!
Besides our new 90,000 square foot dealership, Sioux Falls Ford Collision is expanding as well.  An all-new 40,000 square foot facility will be located on the 4 acres at the Luxury Auto Mall campus adjacent to where we currently operate sales and service for Cadillac, Mercedes-Benz & BMW.  Sioux Falls Ford Collision will operate under the new name of ABRA Auto Body and Glass.  Our customers will experience the same great repairs and service they have come to expect from our Ford and Lincoln certified team, but with added upgrades!
A large parking area will provide ease of access and convenience for our customers and towing companies.
5 state-of-the-art paint booths, including preparation stations, will provide a high quality, high capacity, painting facility.
The large 18 by collision repair center will include body and frame equipment designed to handle the complex tasks associated with the rapidly changing steel, plastic and aluminum bodies of the vehicles today as well as the future.
An indoor drive-in estimating & inspection area will provide a comfortable environment for our customers and insurance partners to ensure we complete a thorough and accurate assessment of vehicle repair needs.
The air conditioned repair & paint facility will give an inviting and comfortable work environment for our team members, as well as control dust in the working areas by not keeping exterior facility doors open in warm summer weather.
June 2016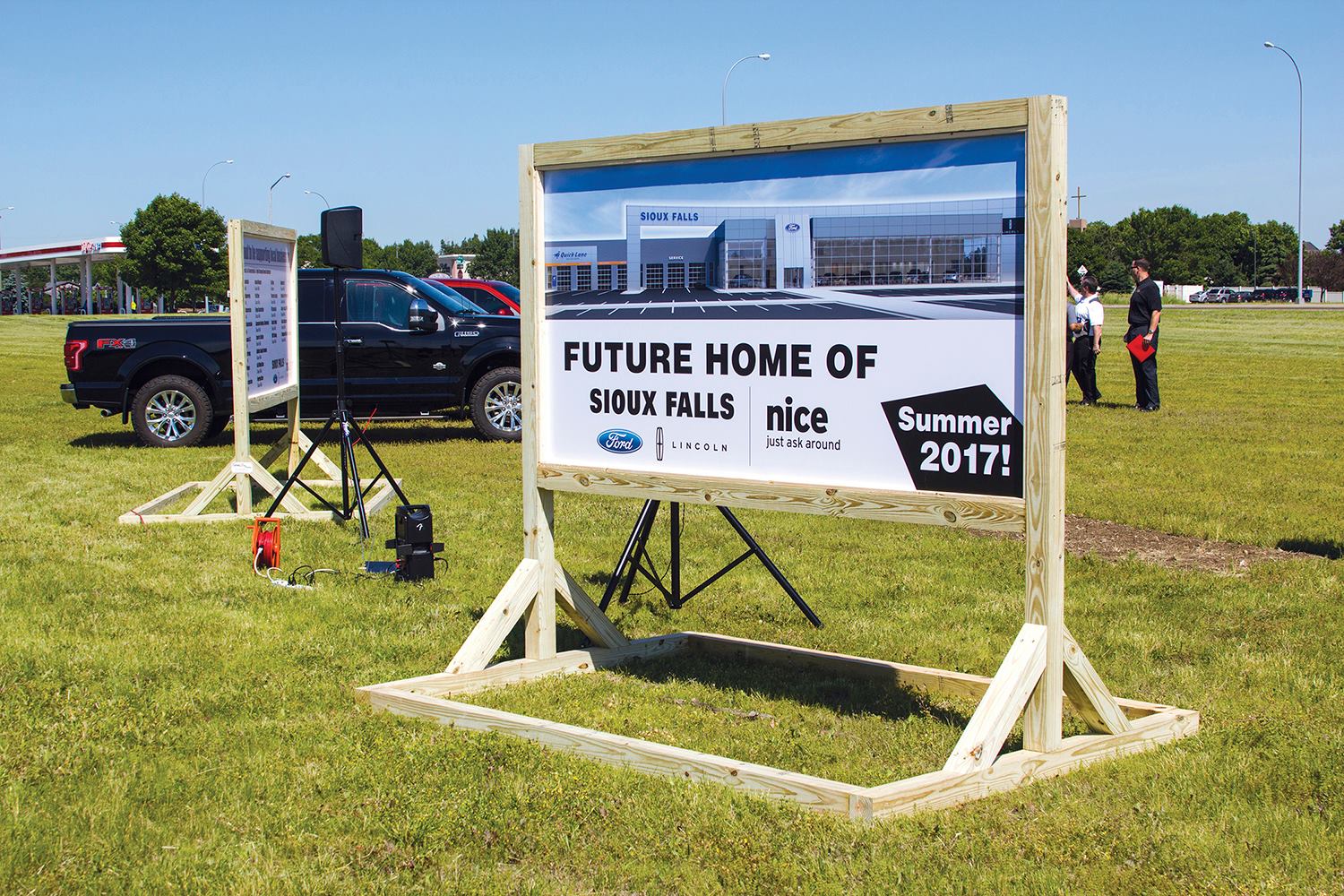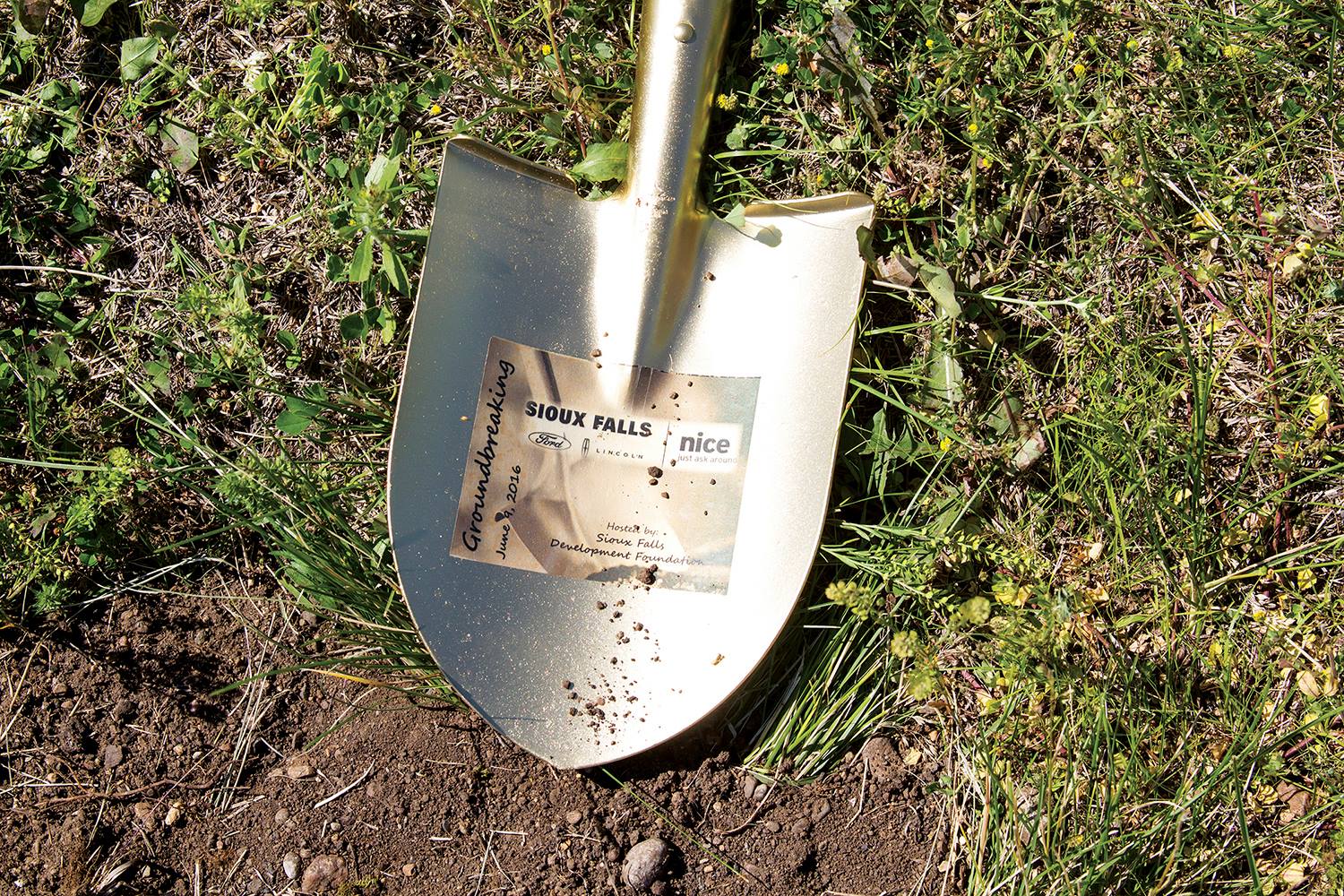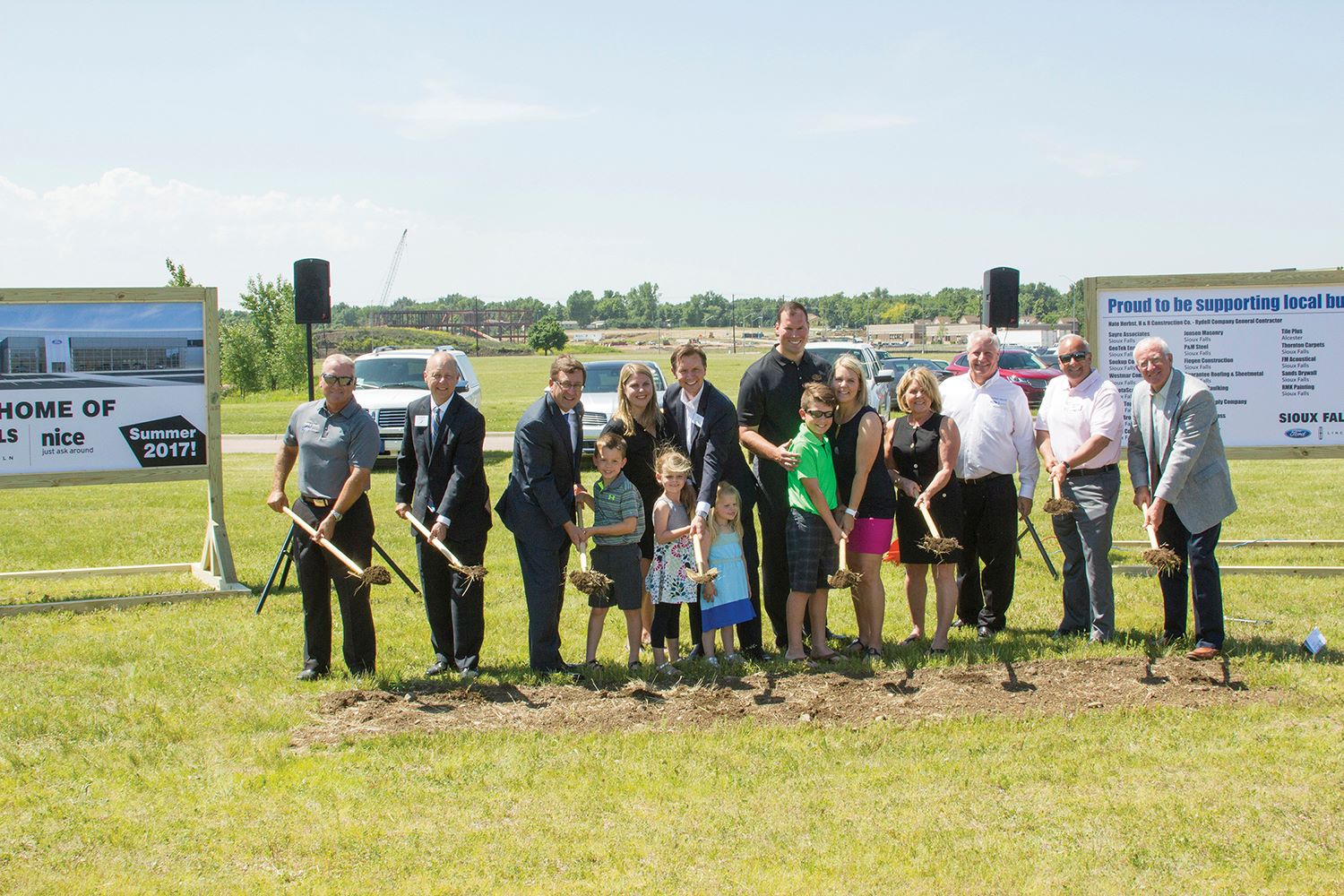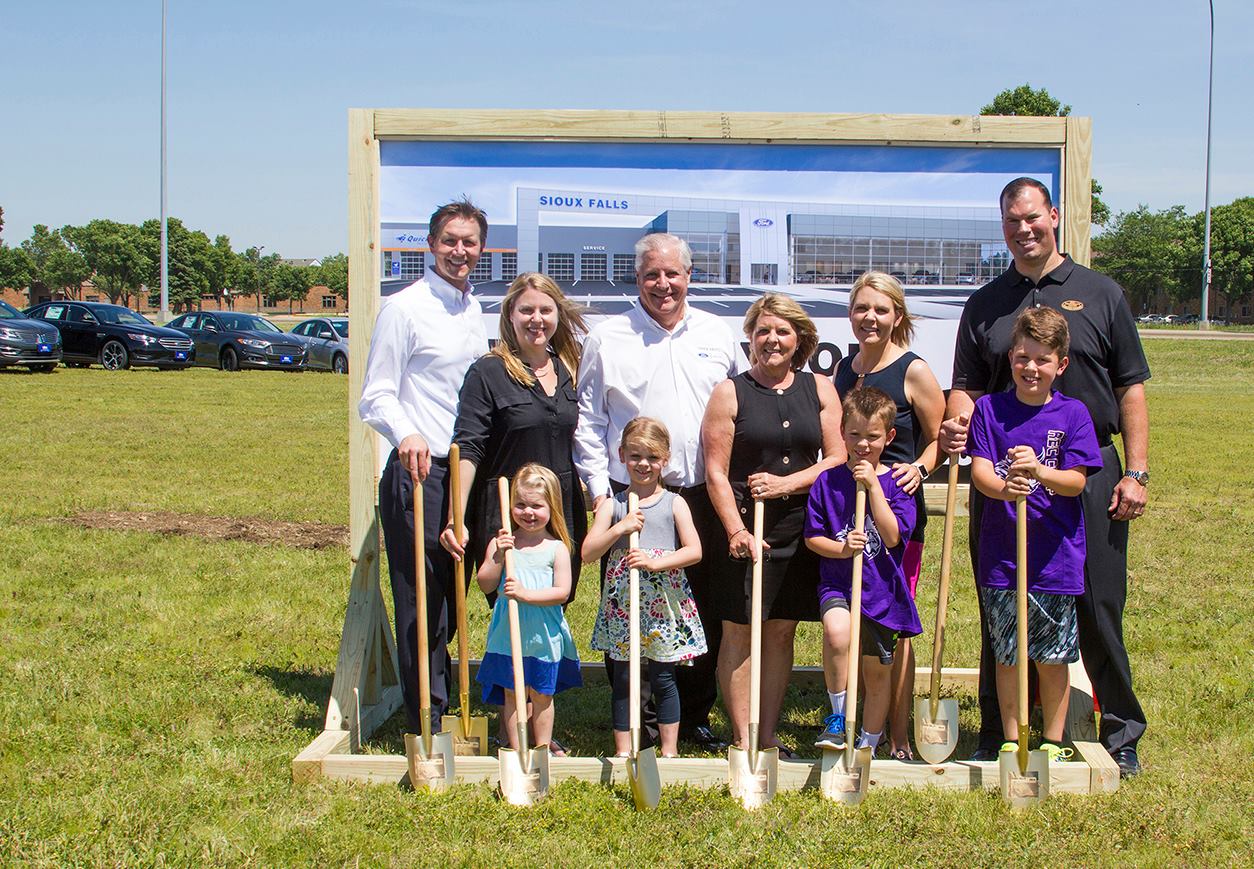 August 2016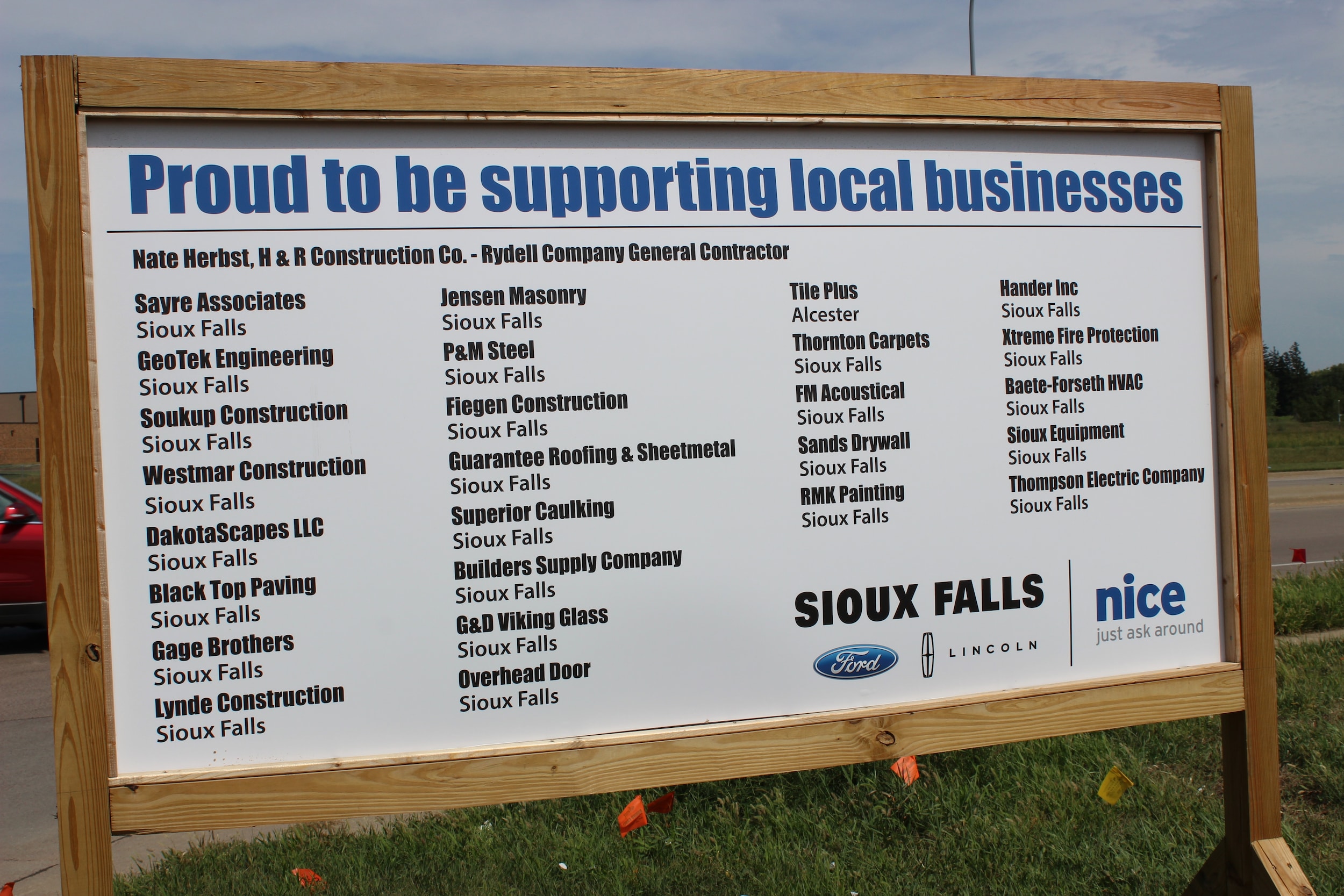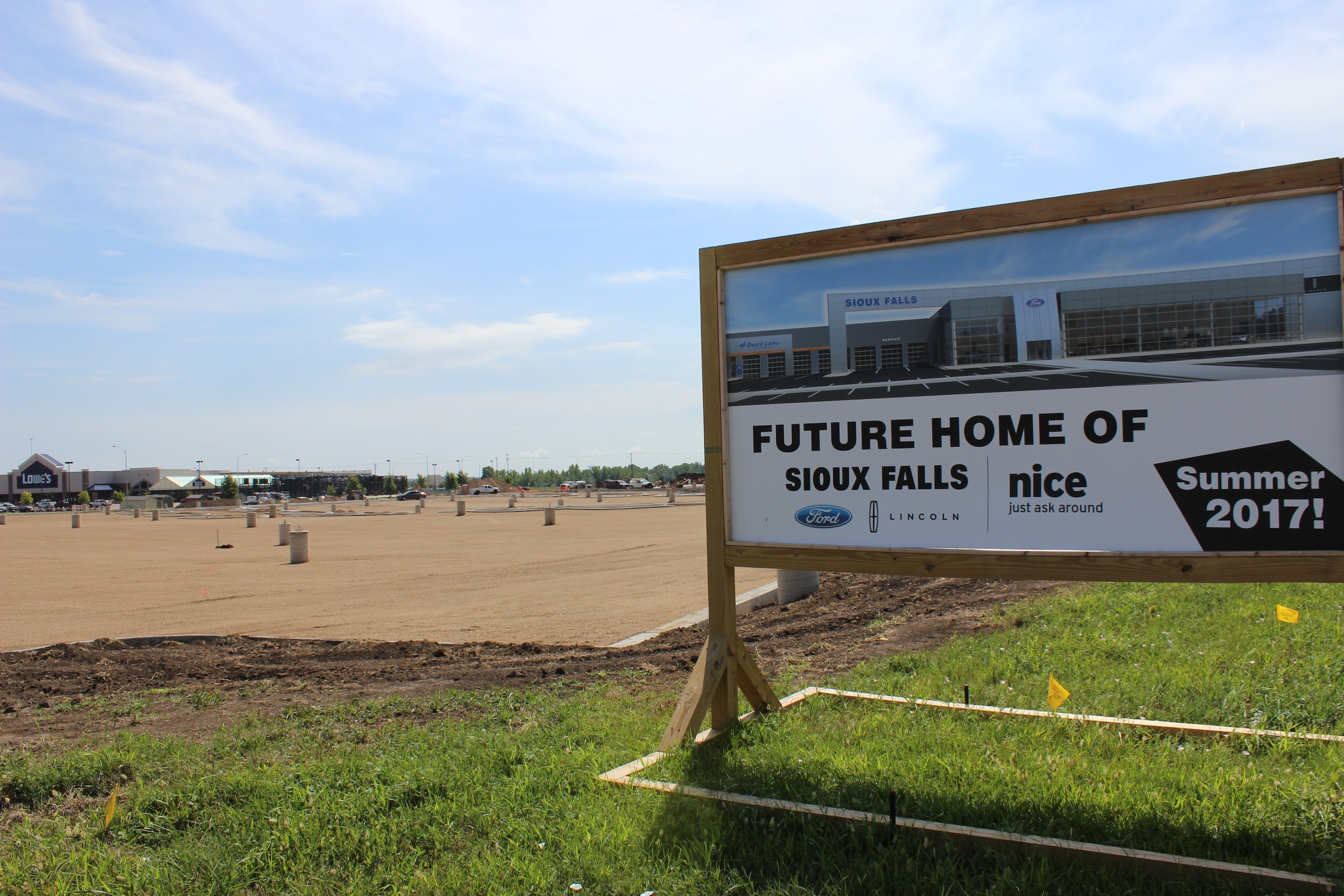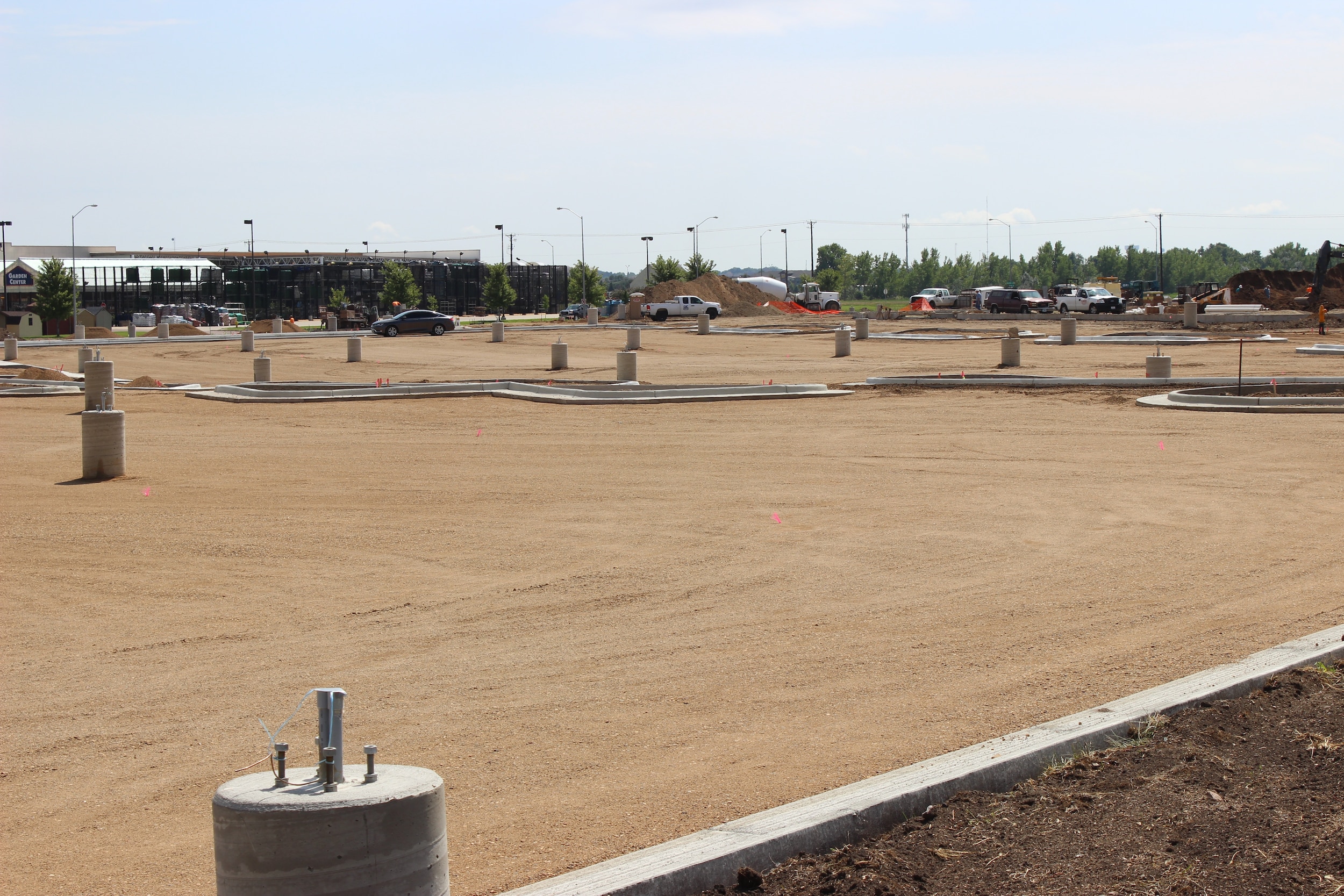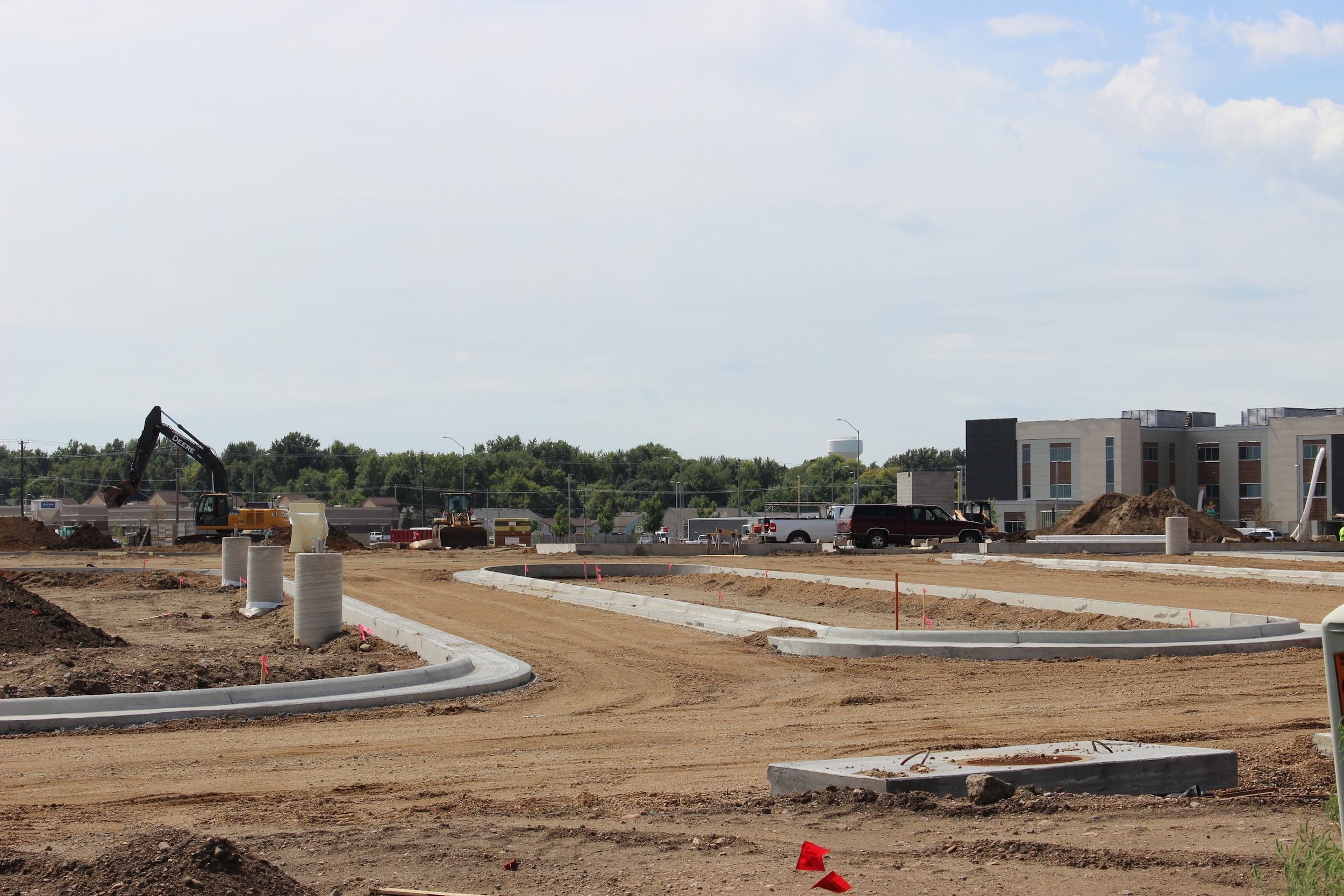 September 2016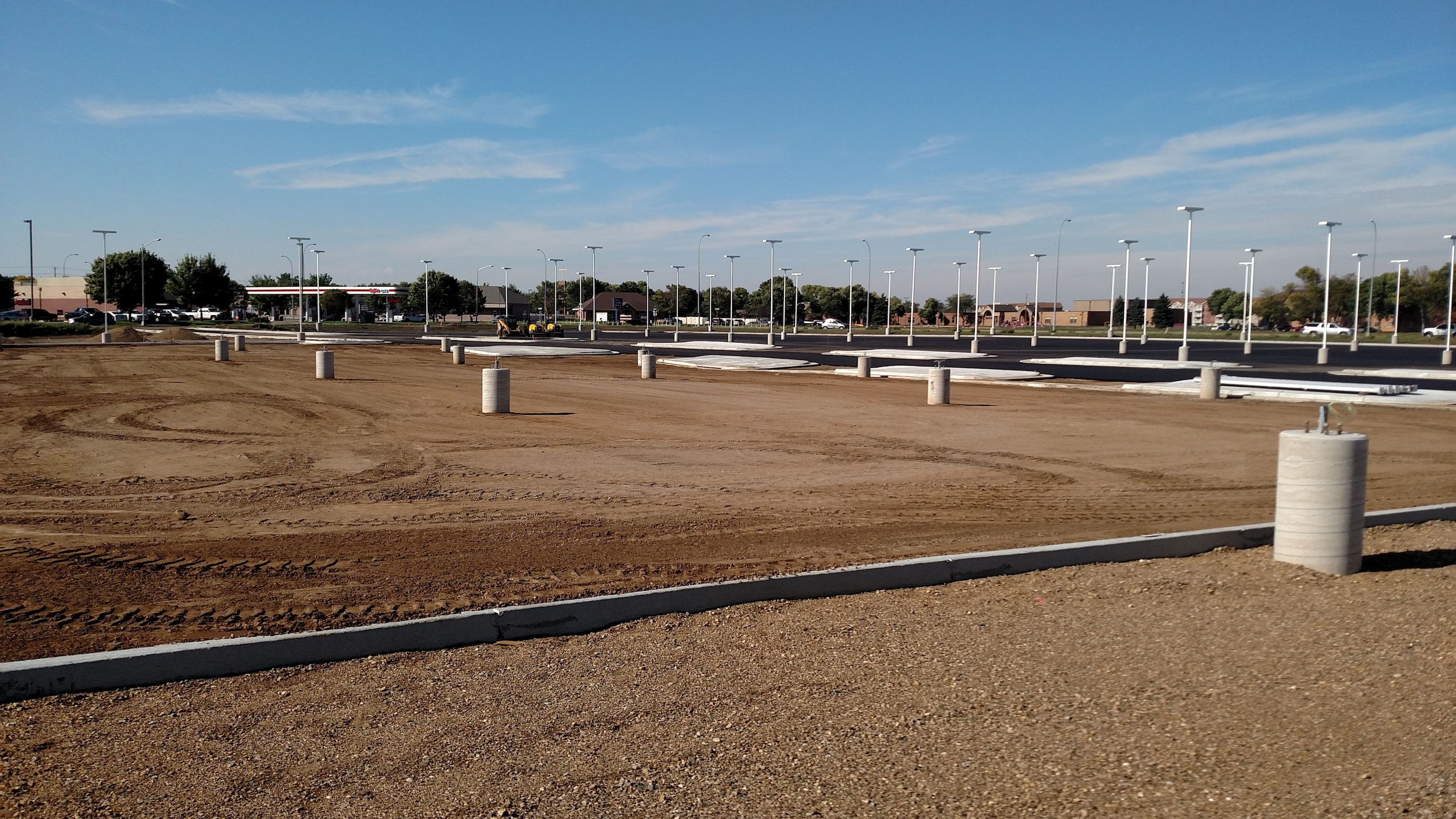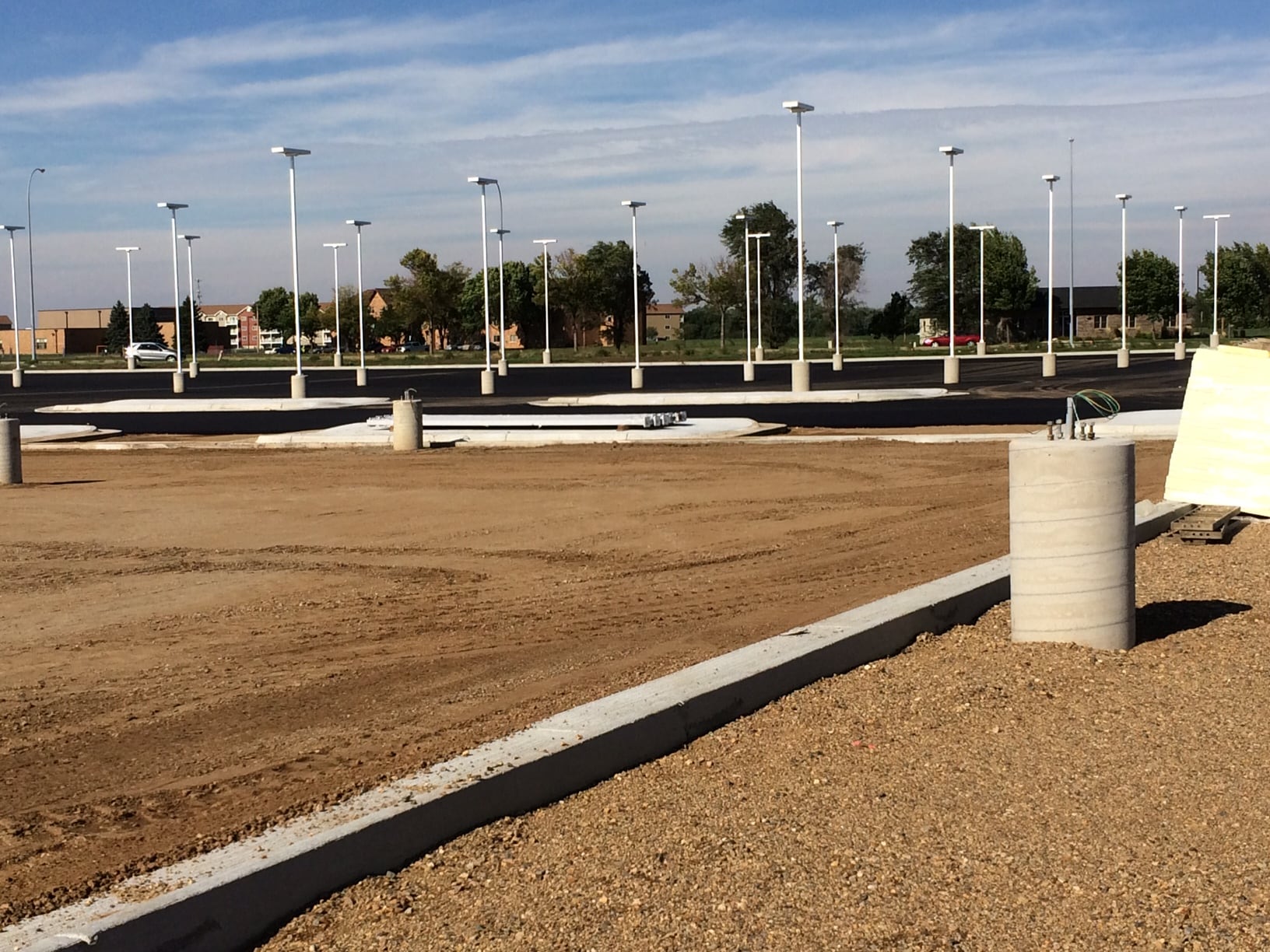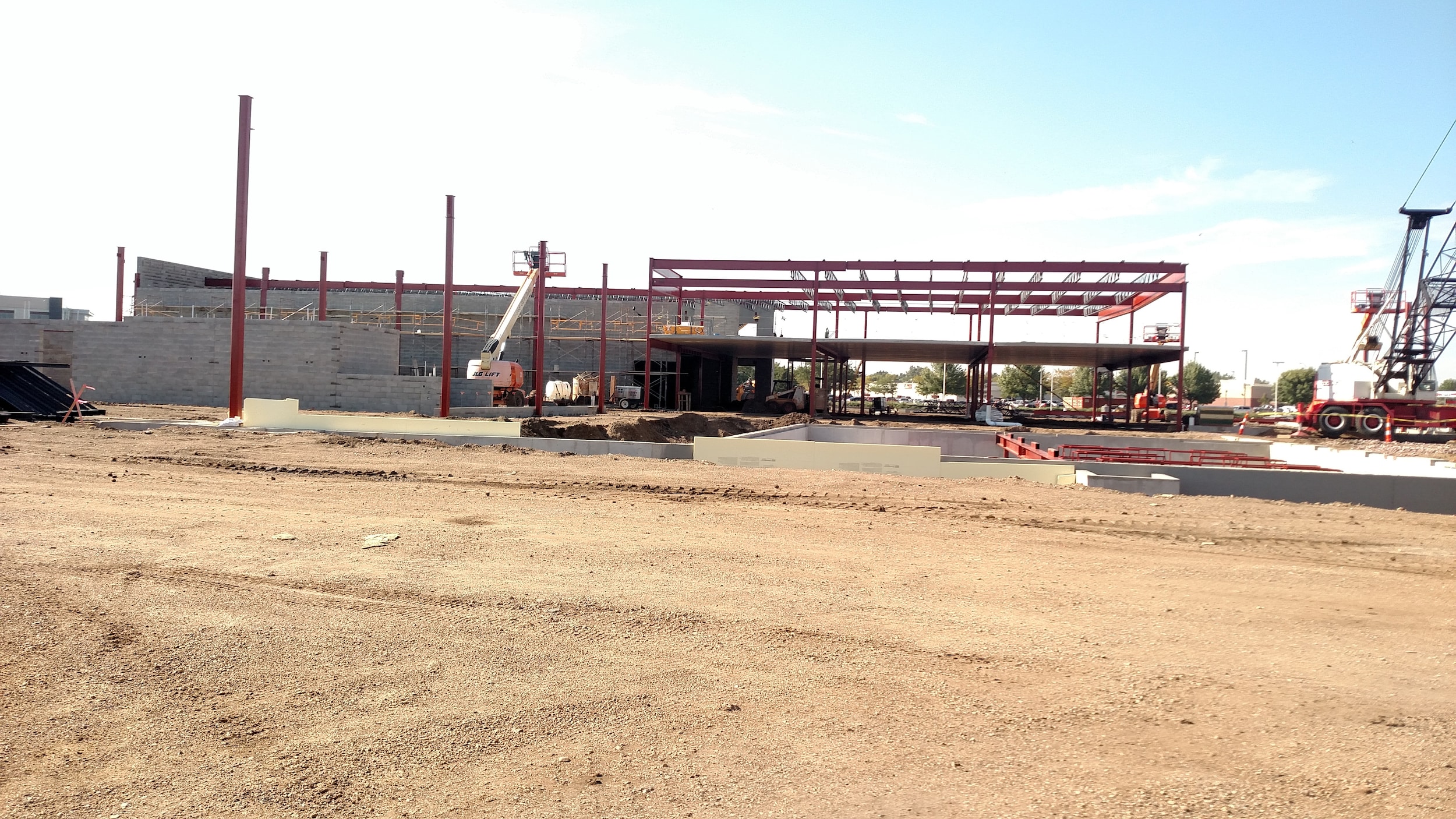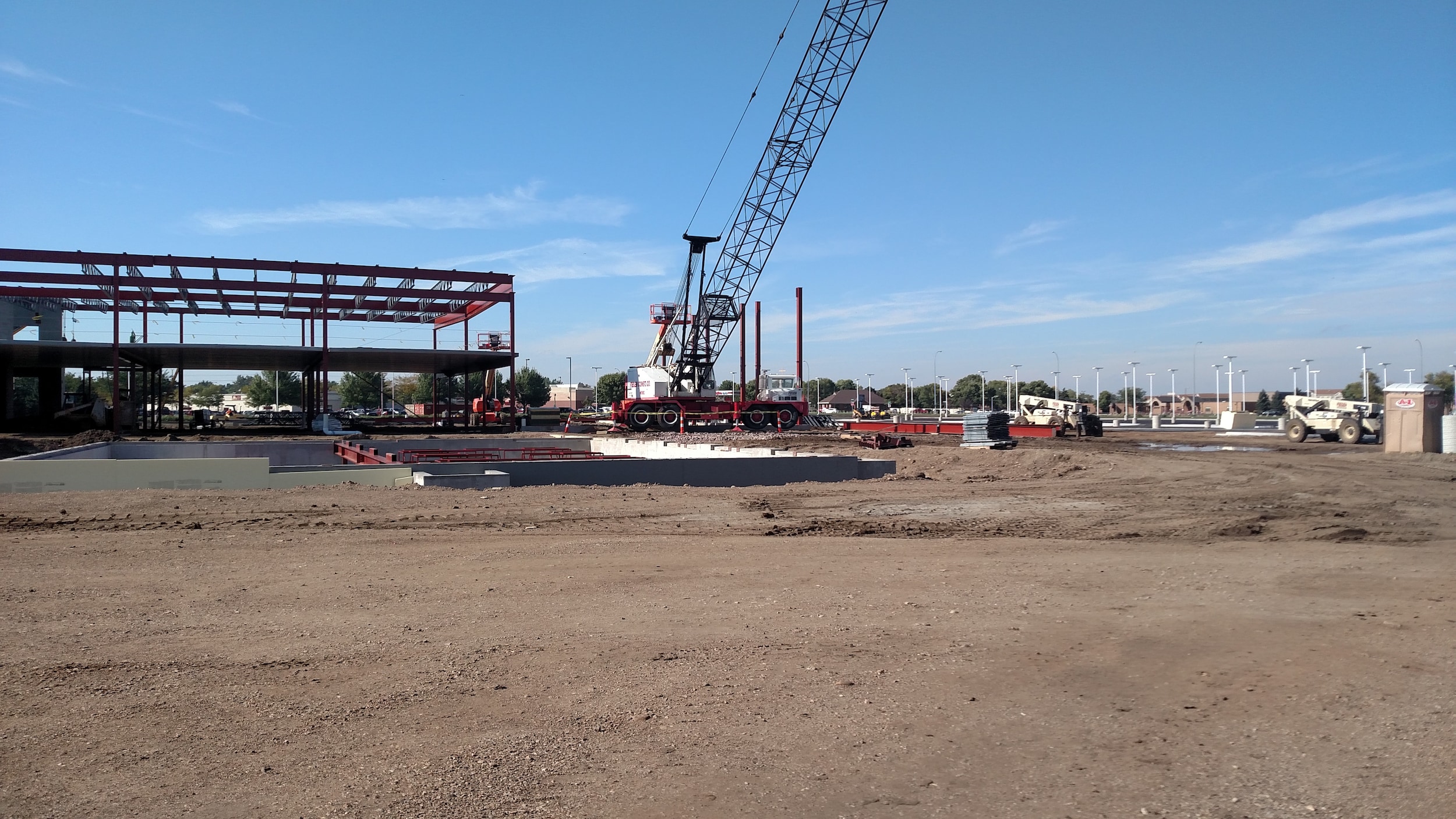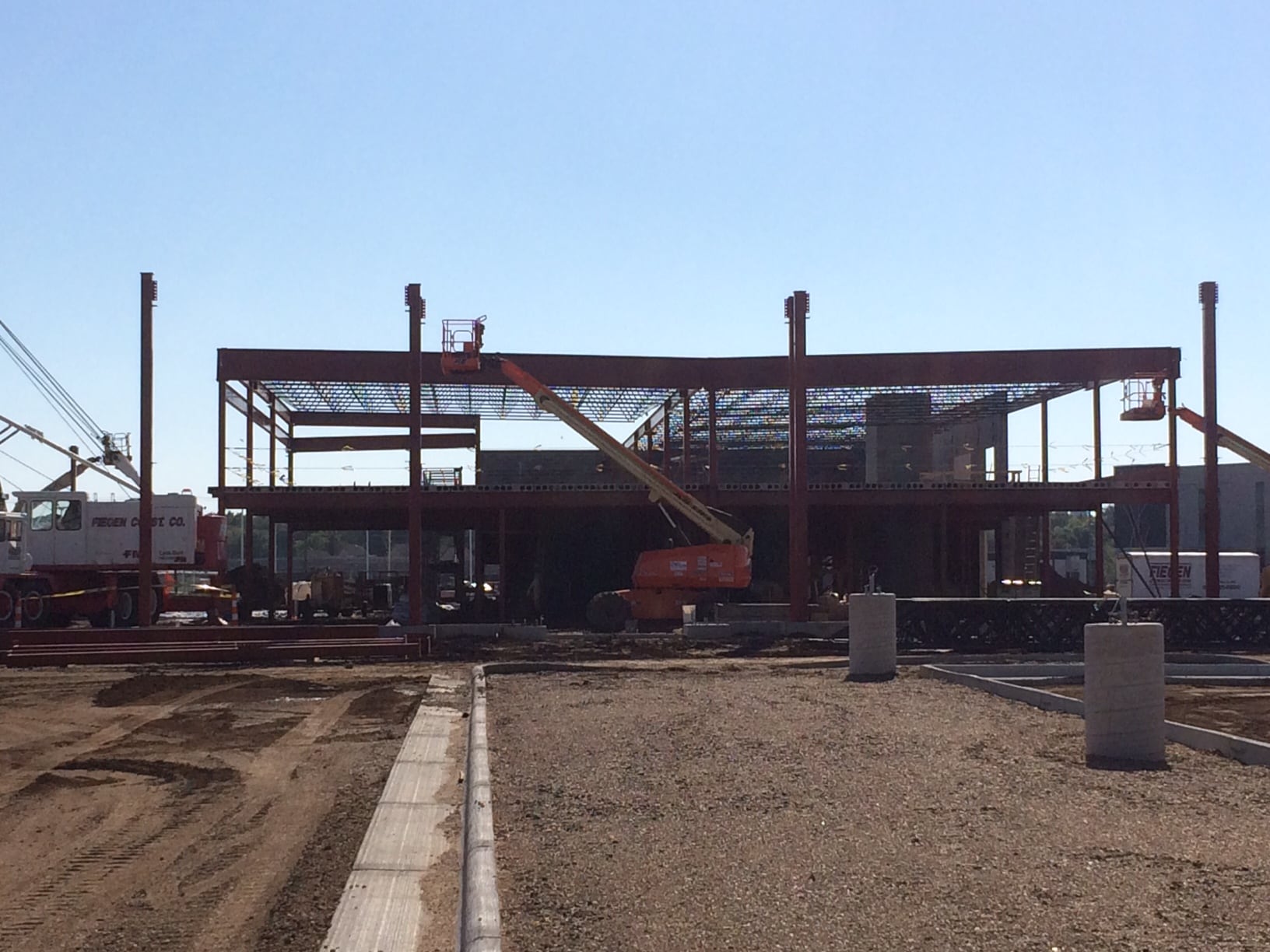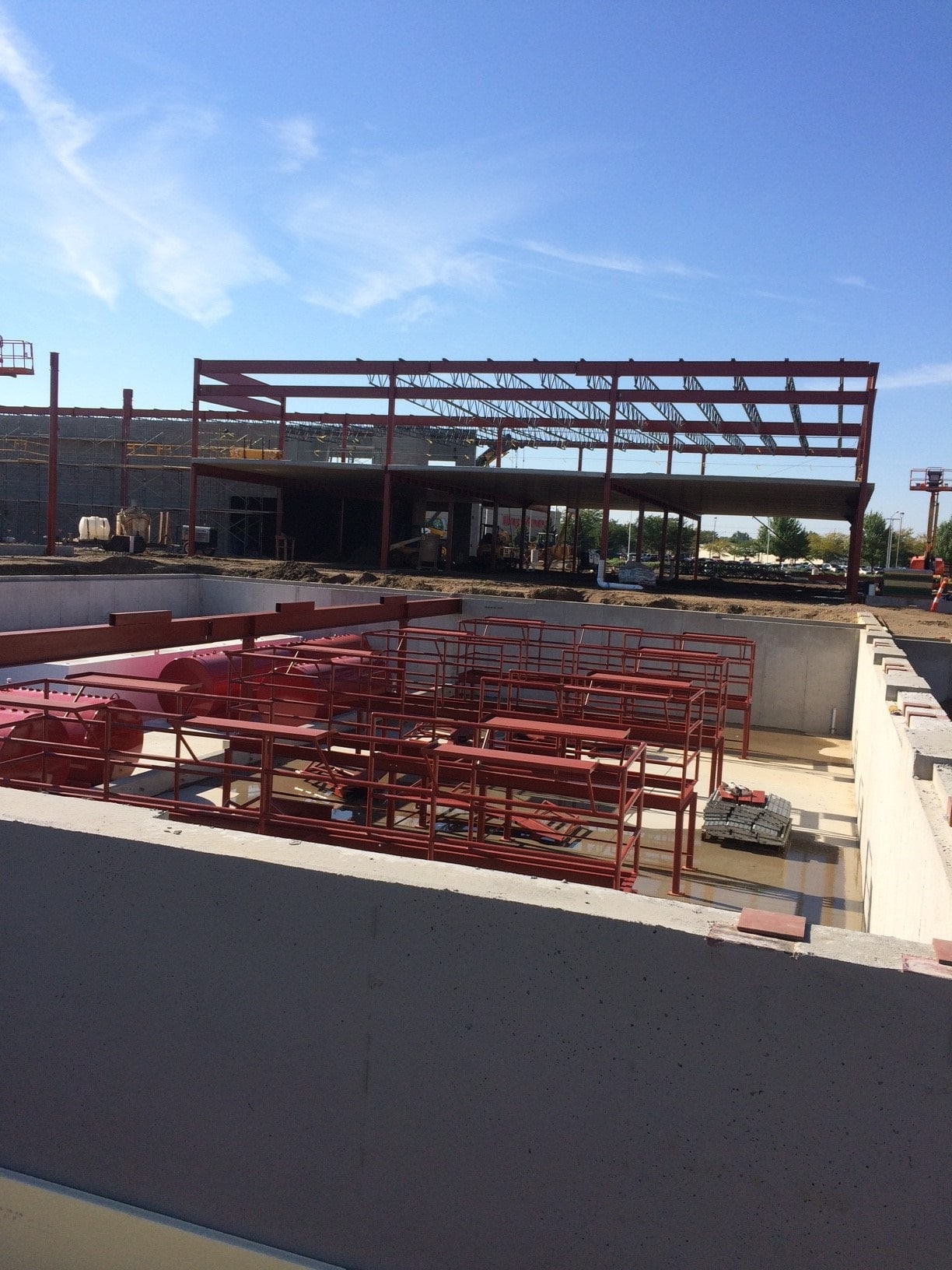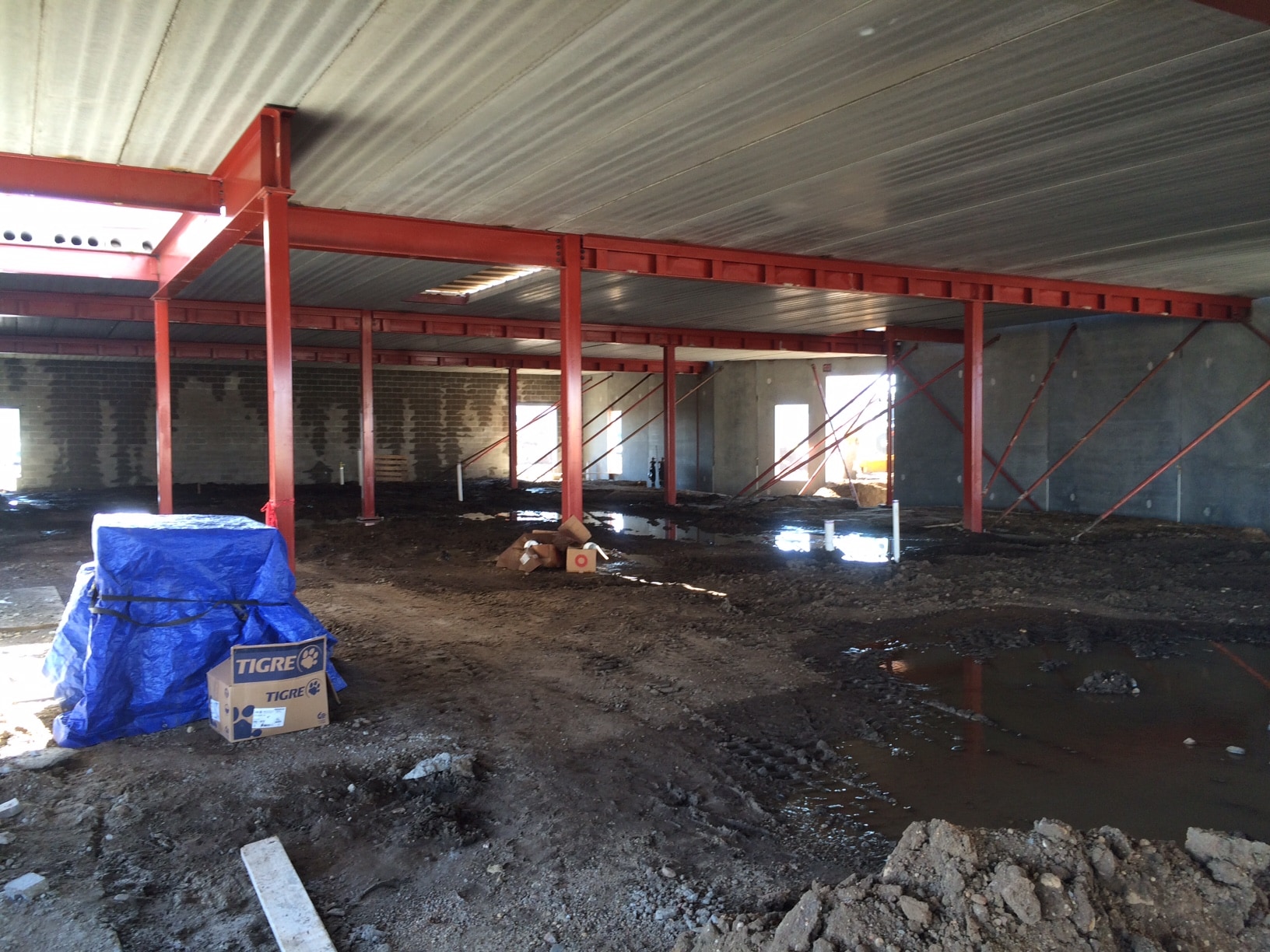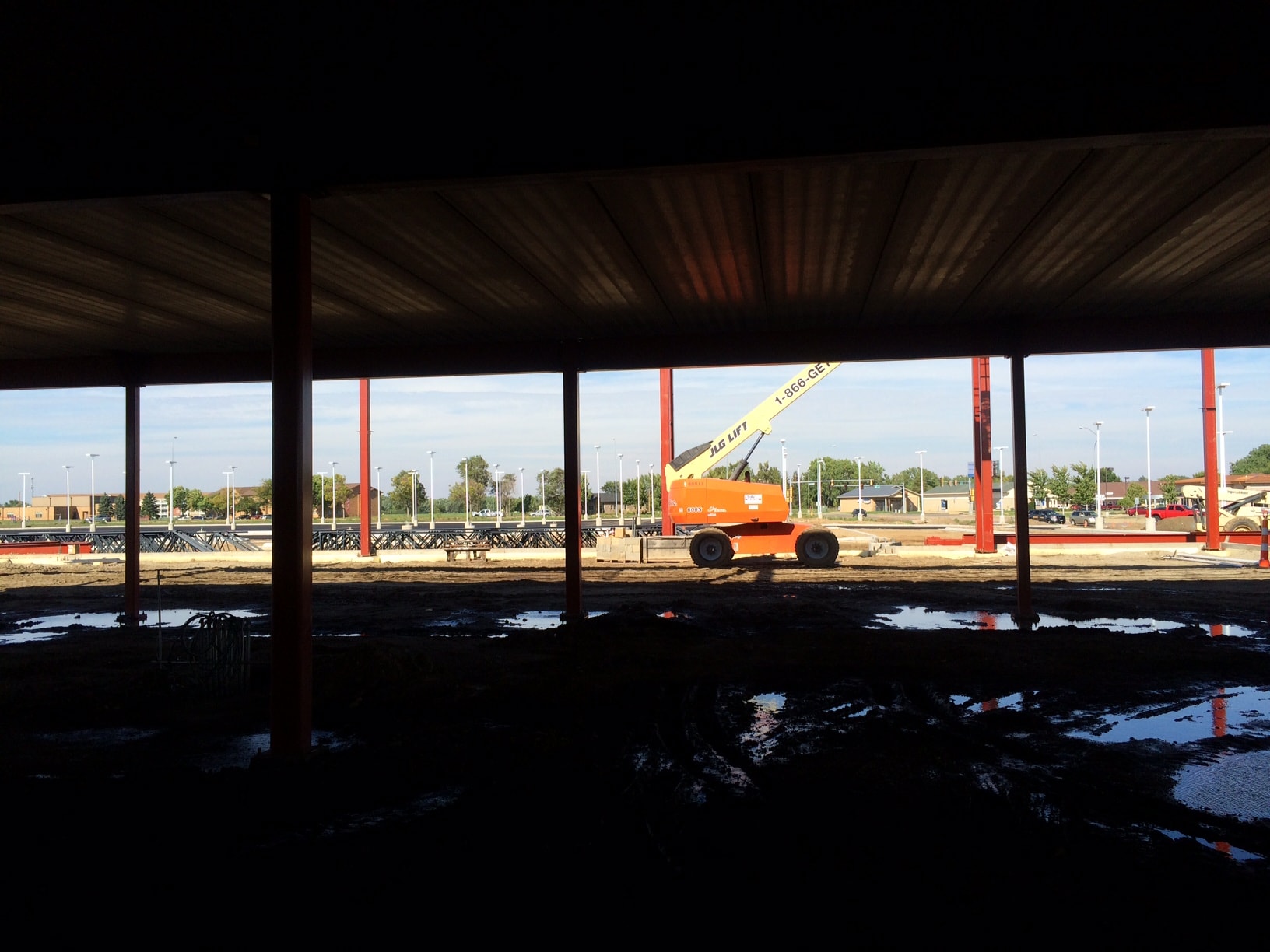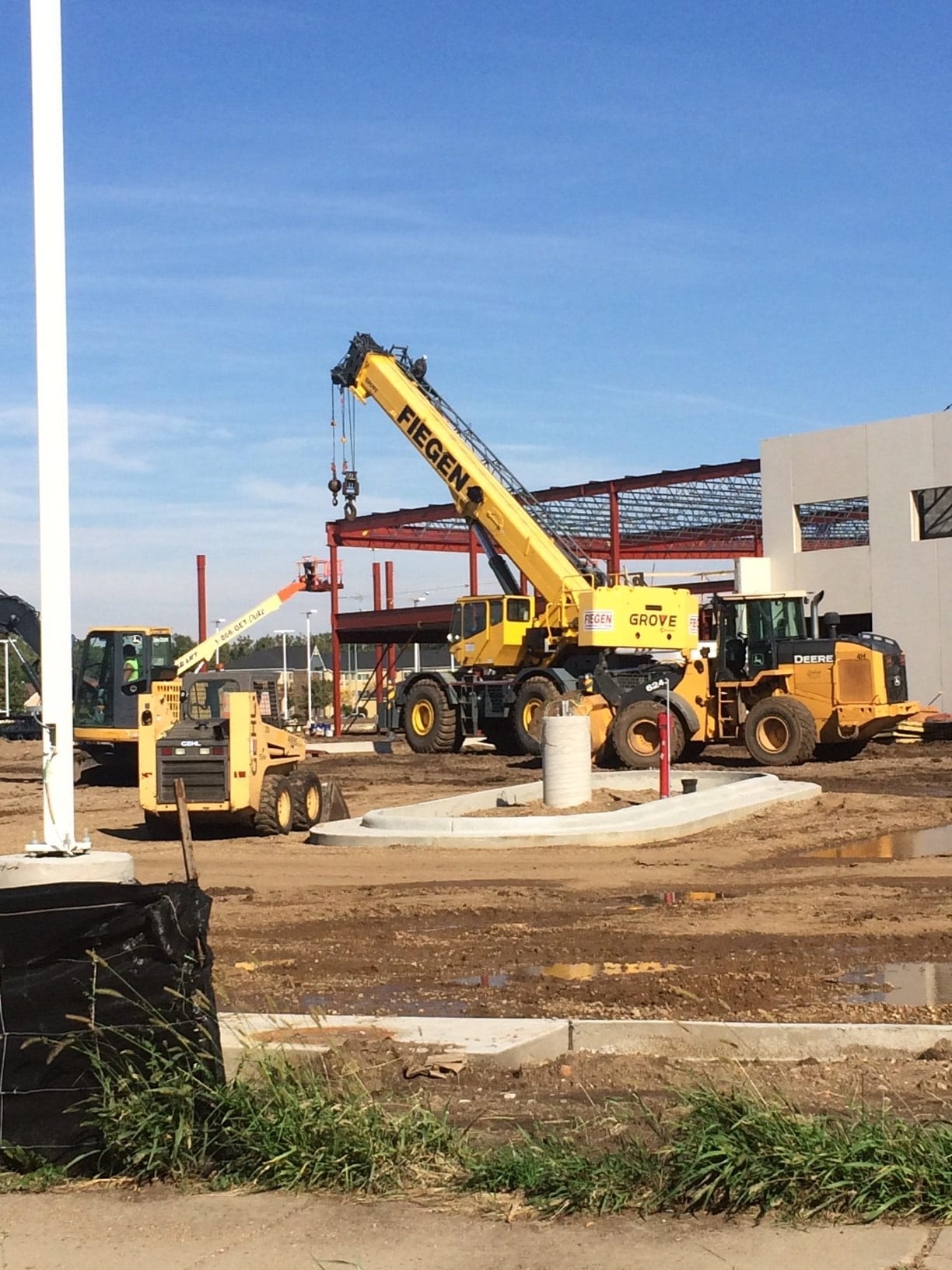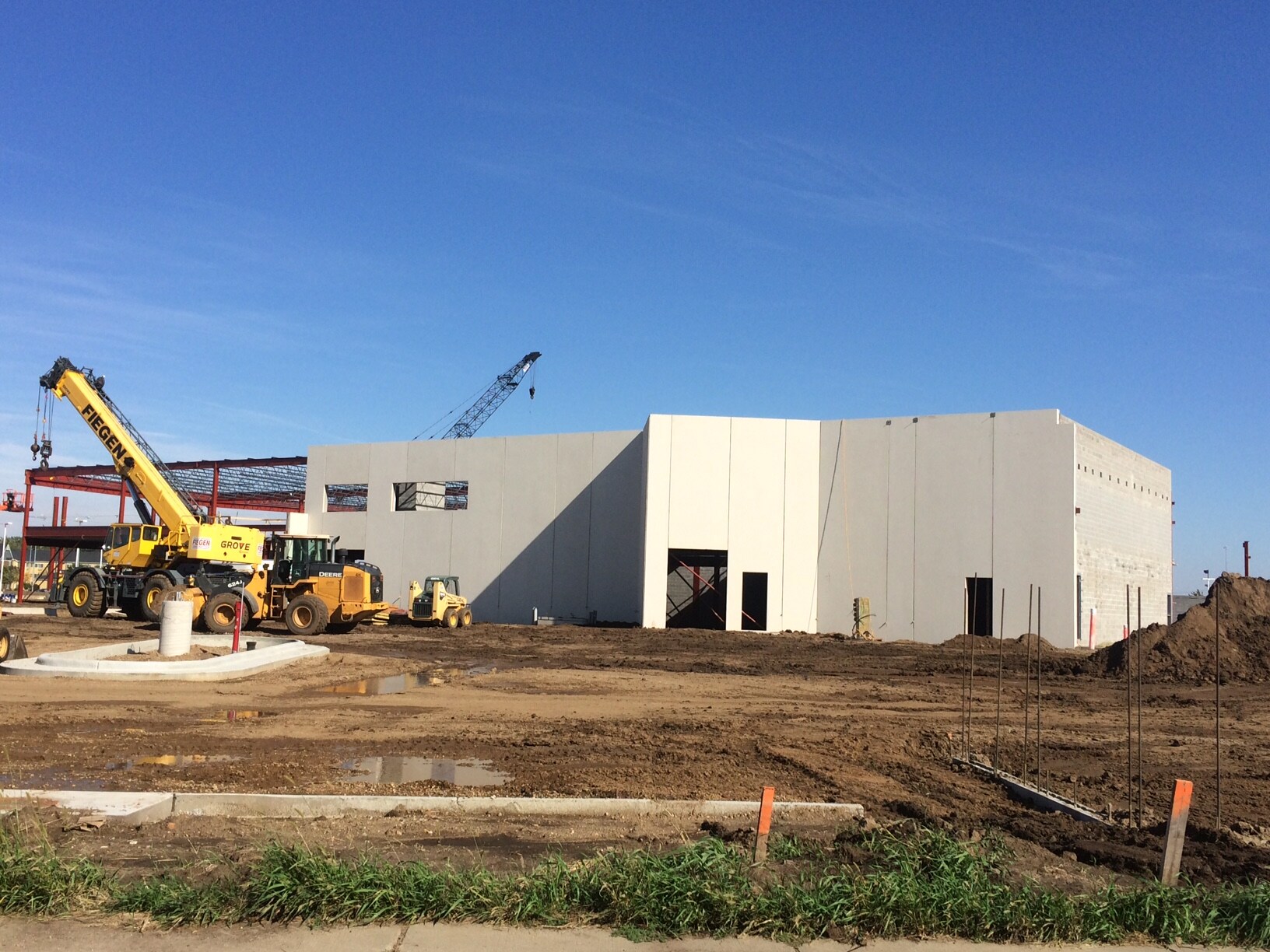 October 2016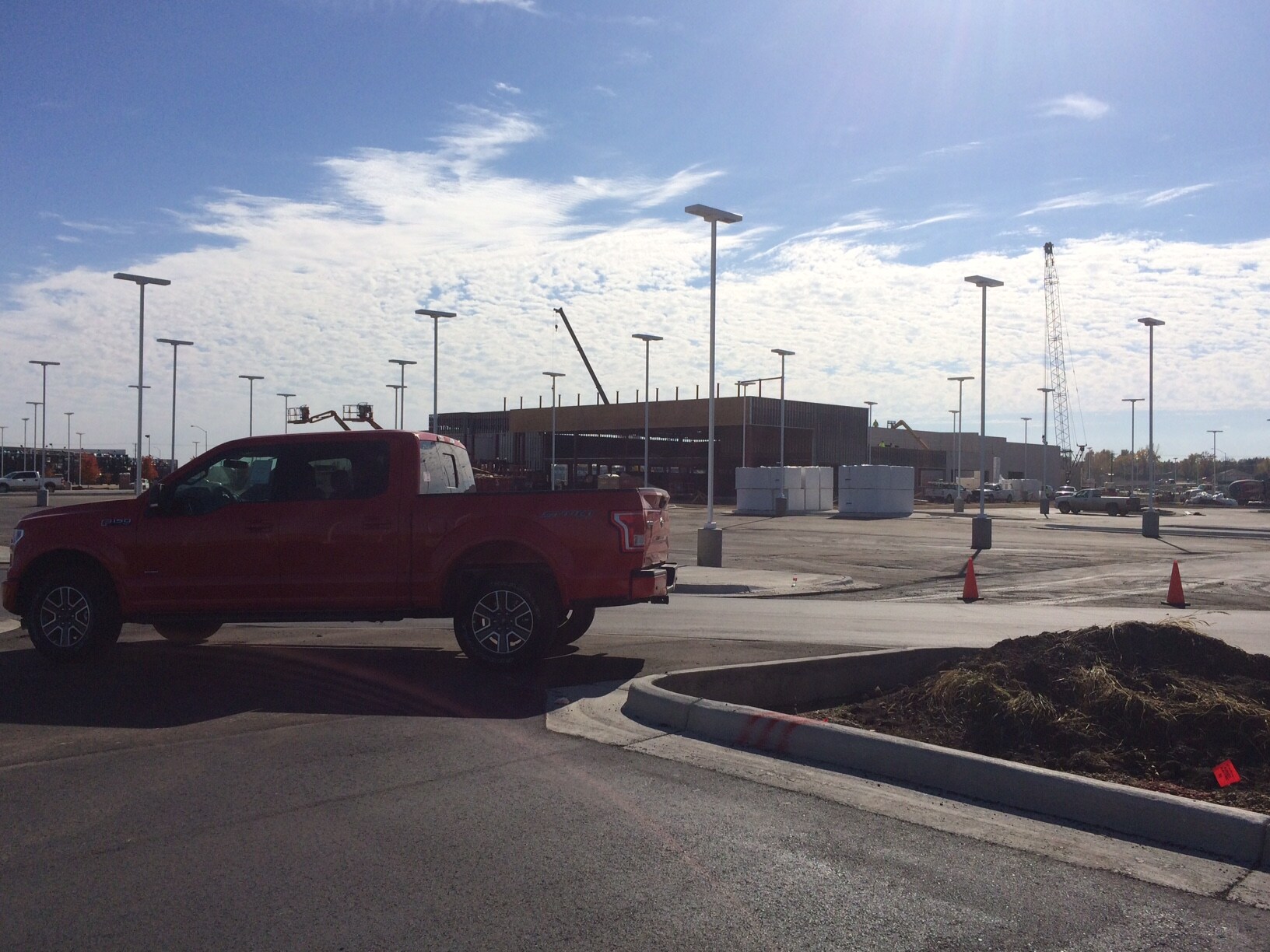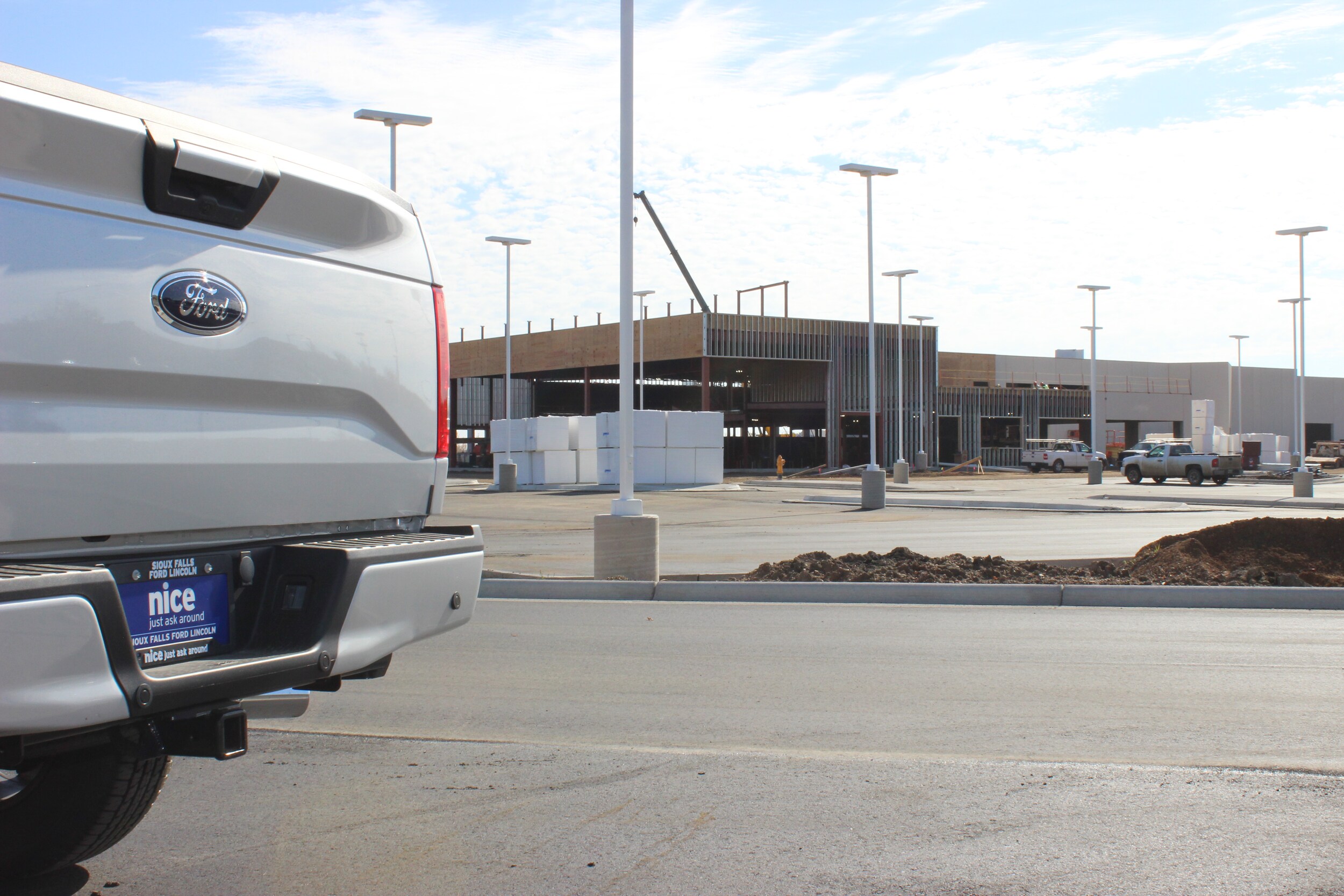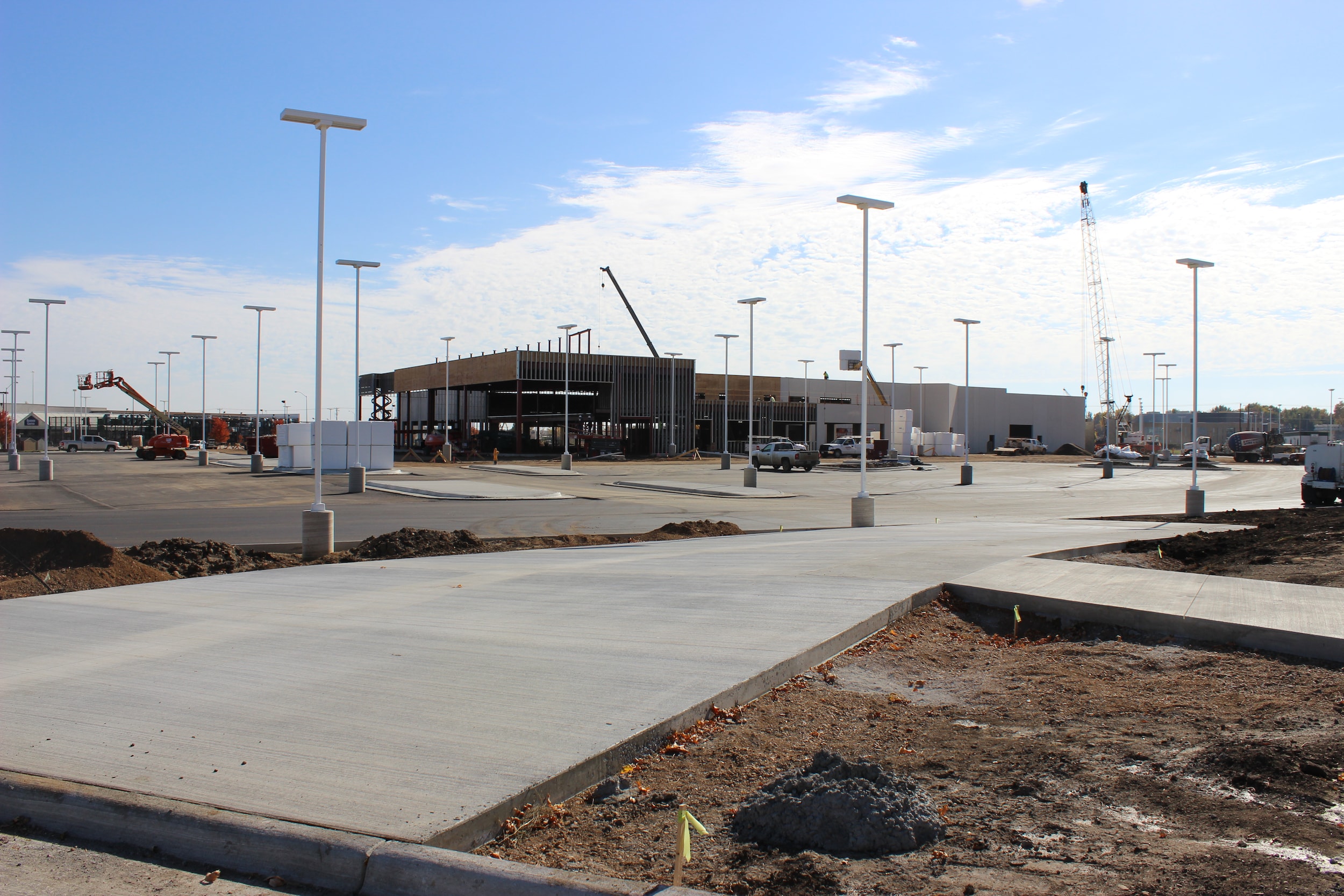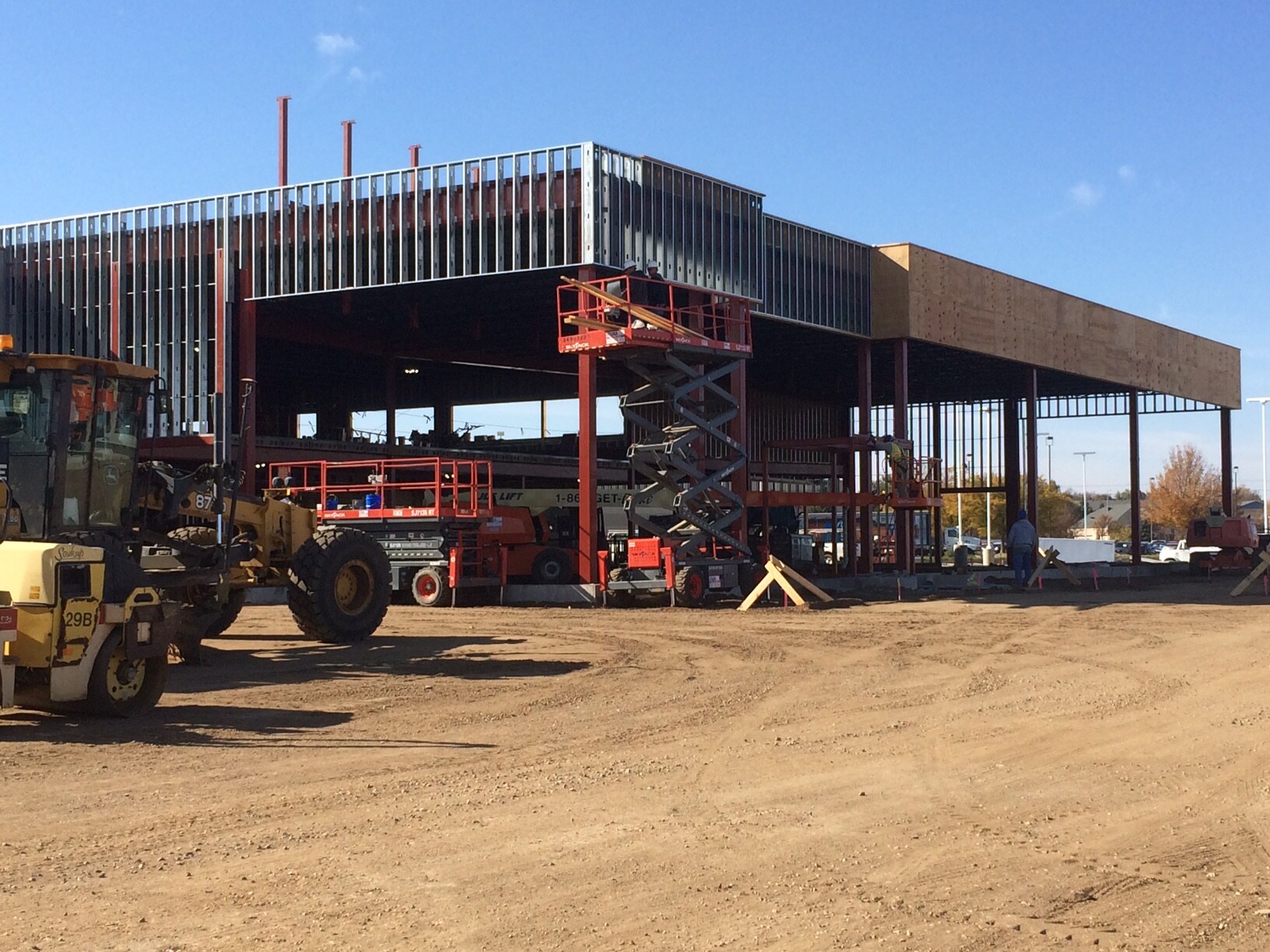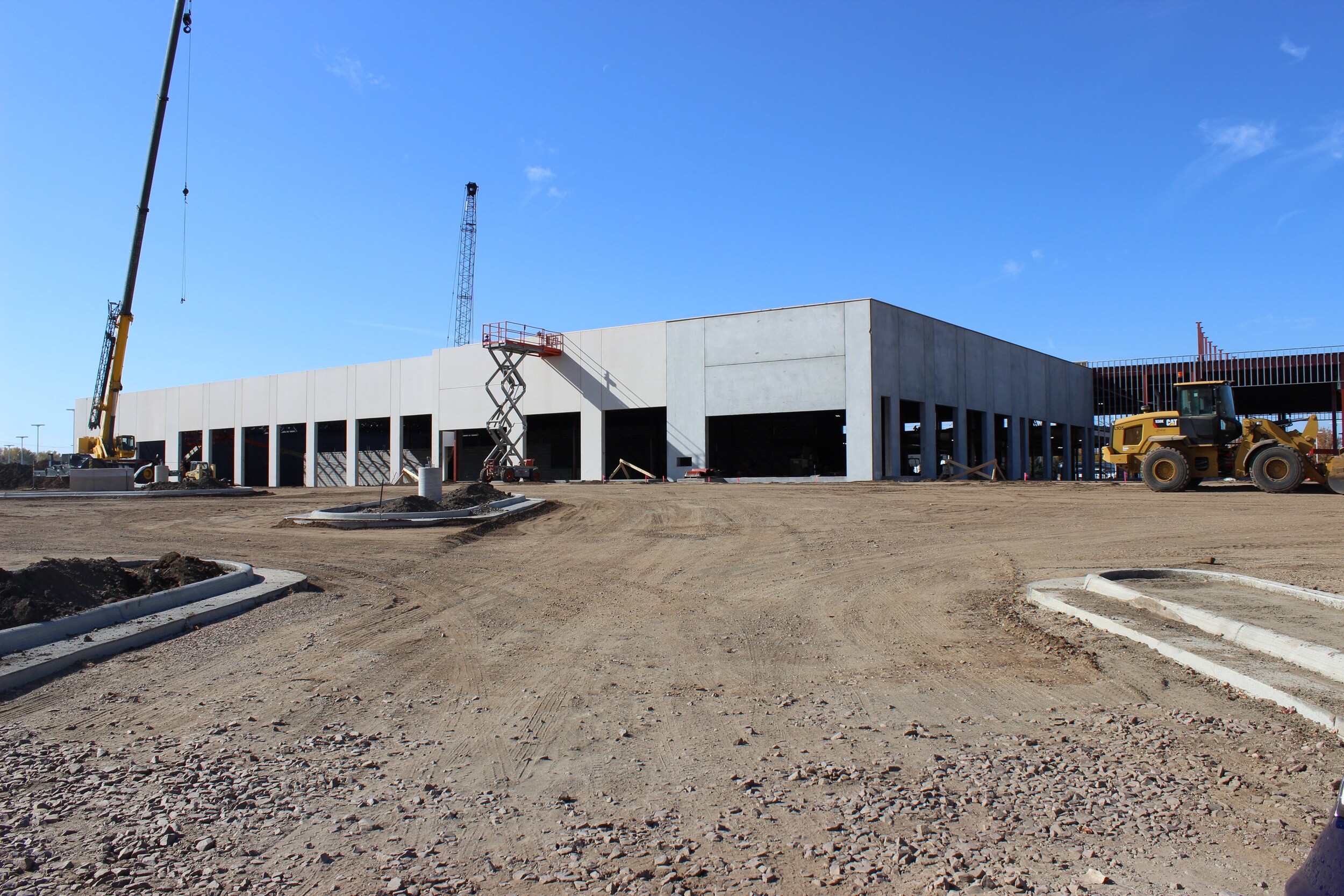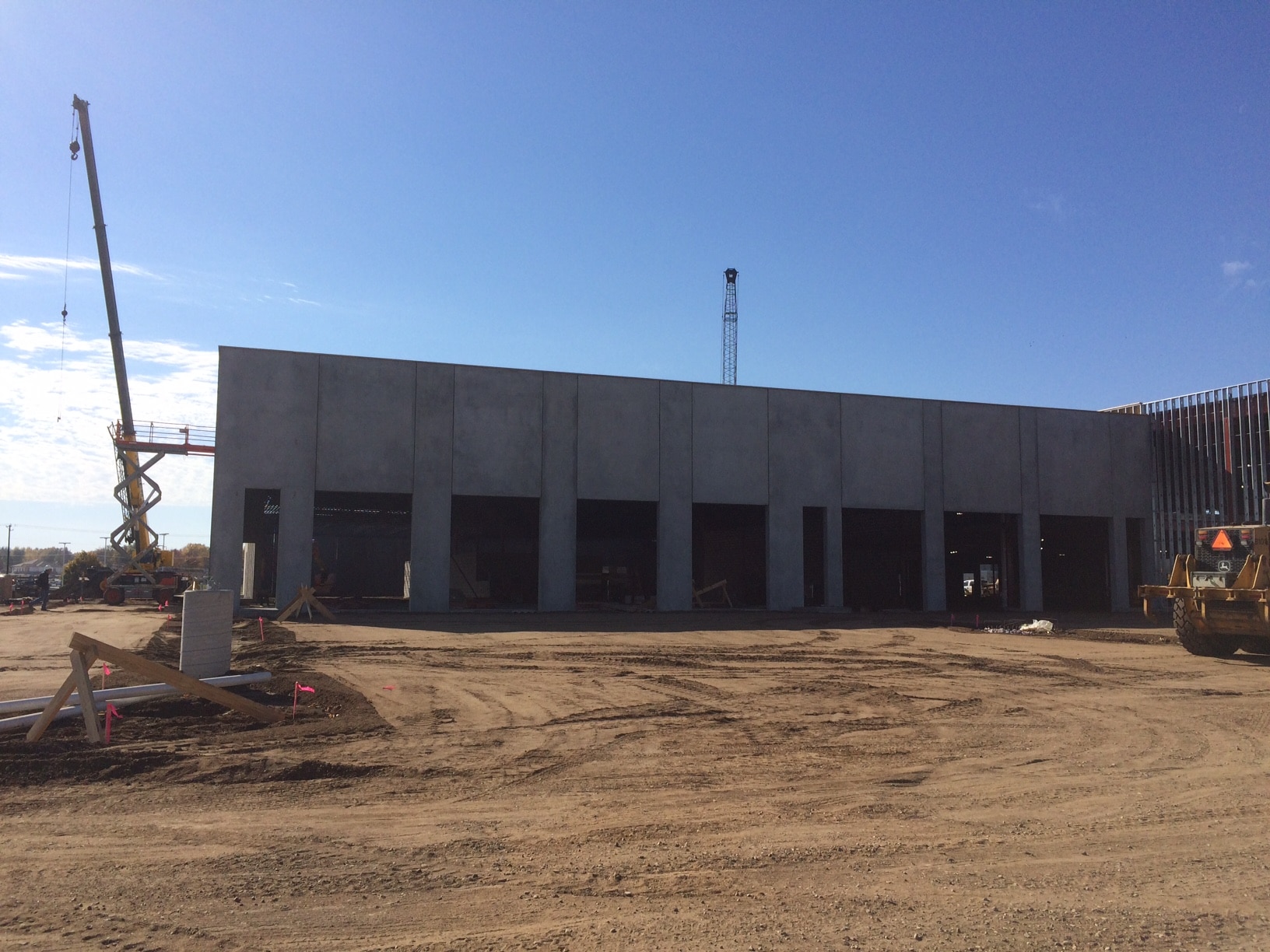 November 2016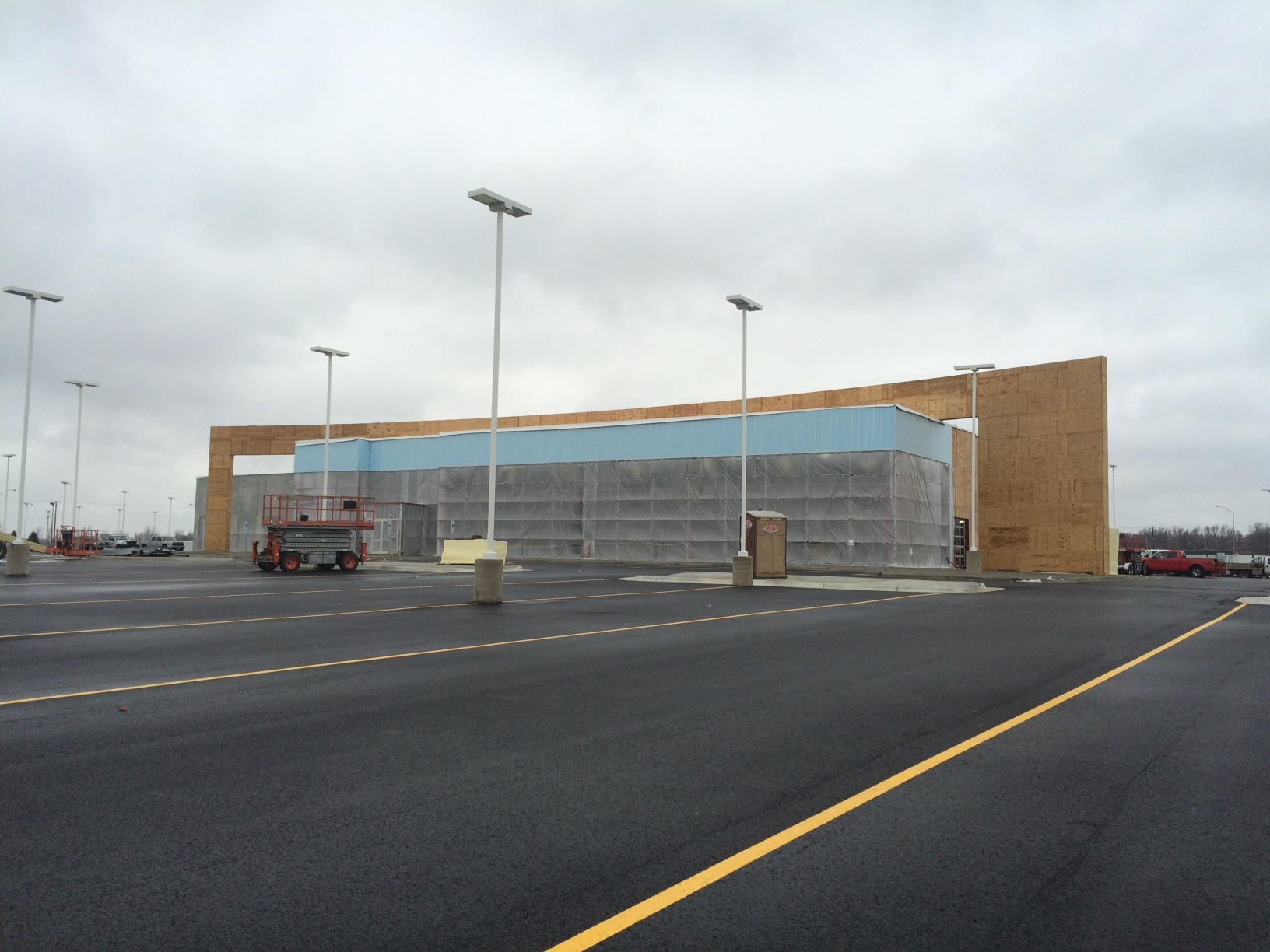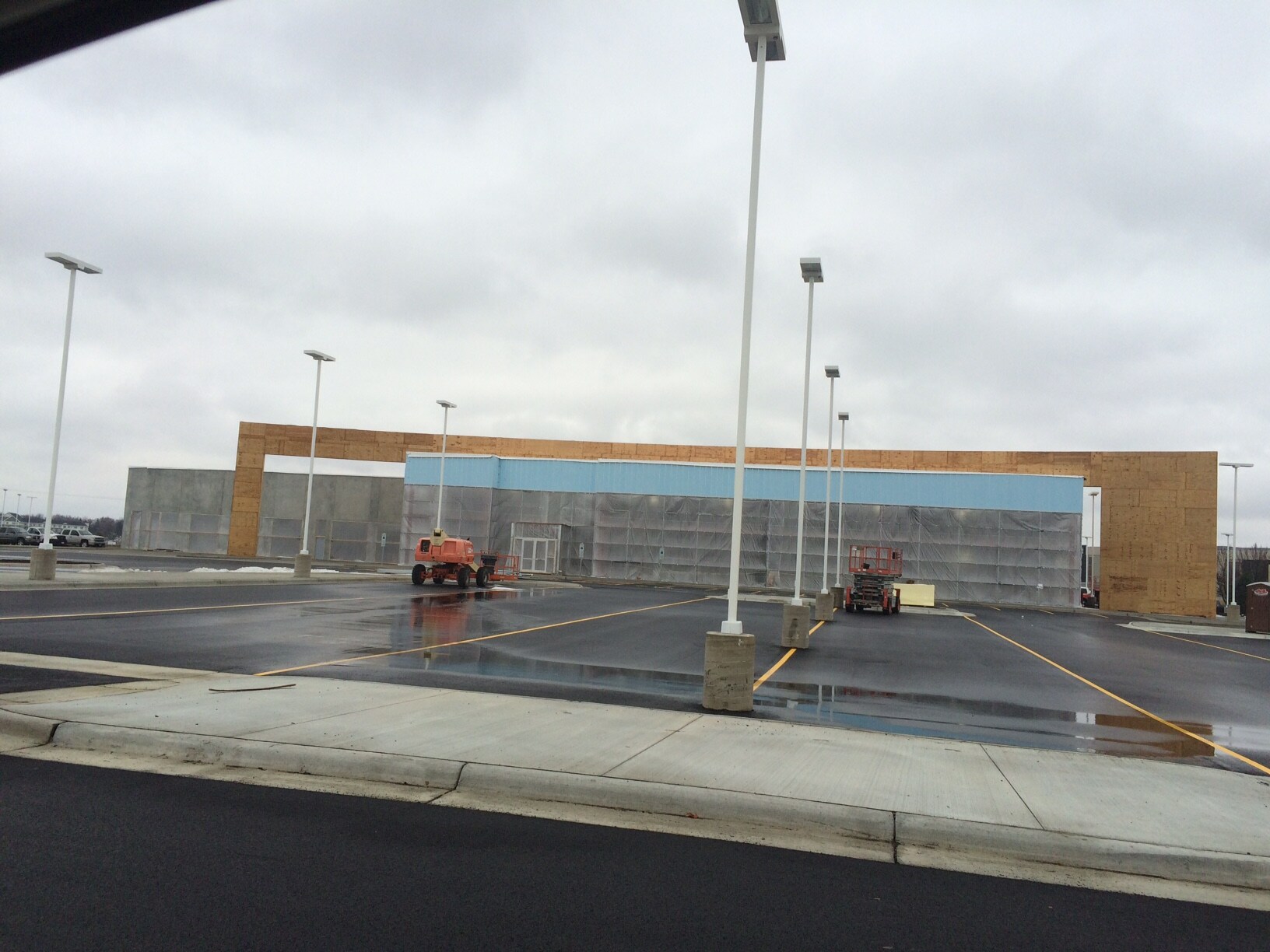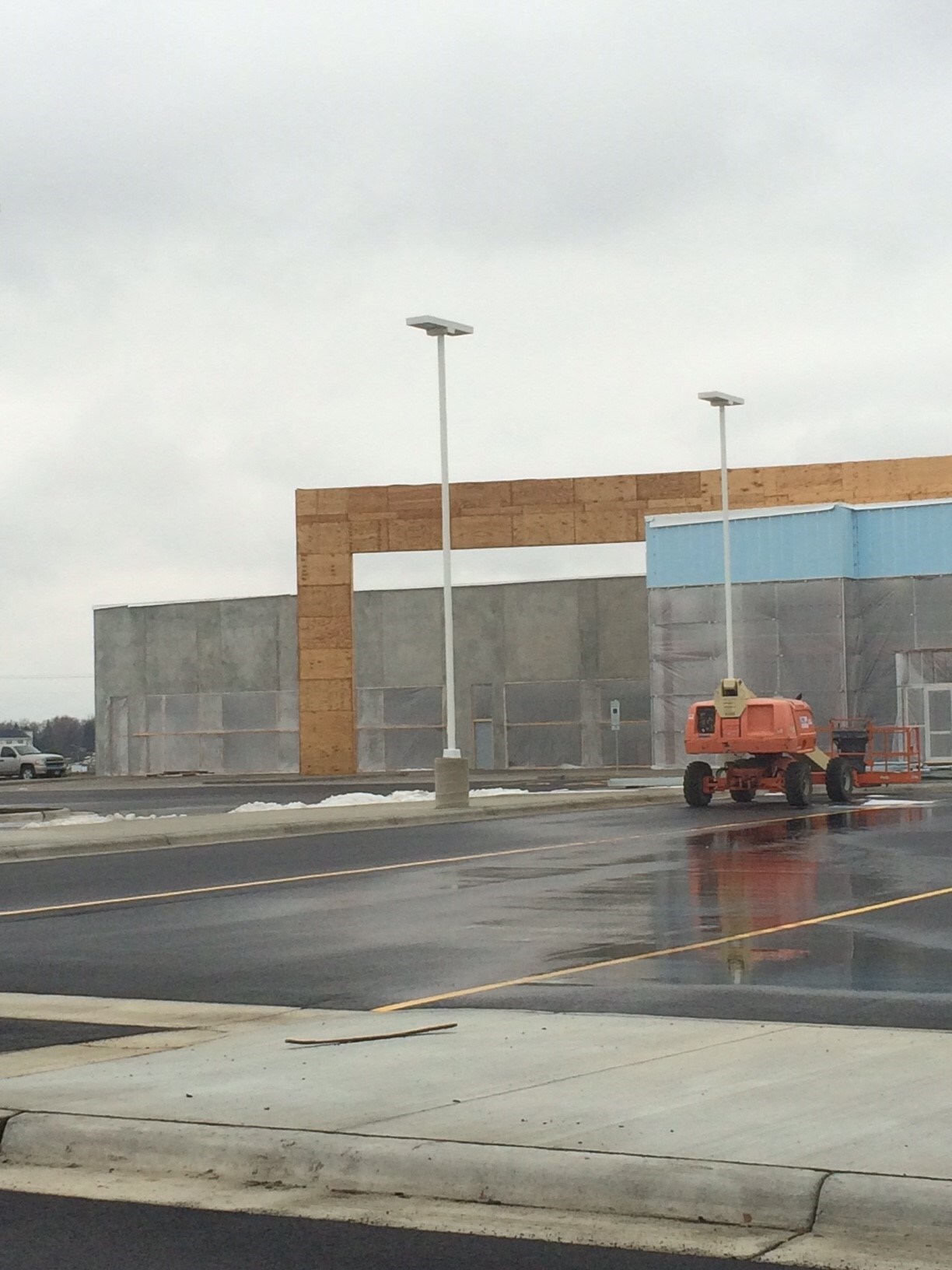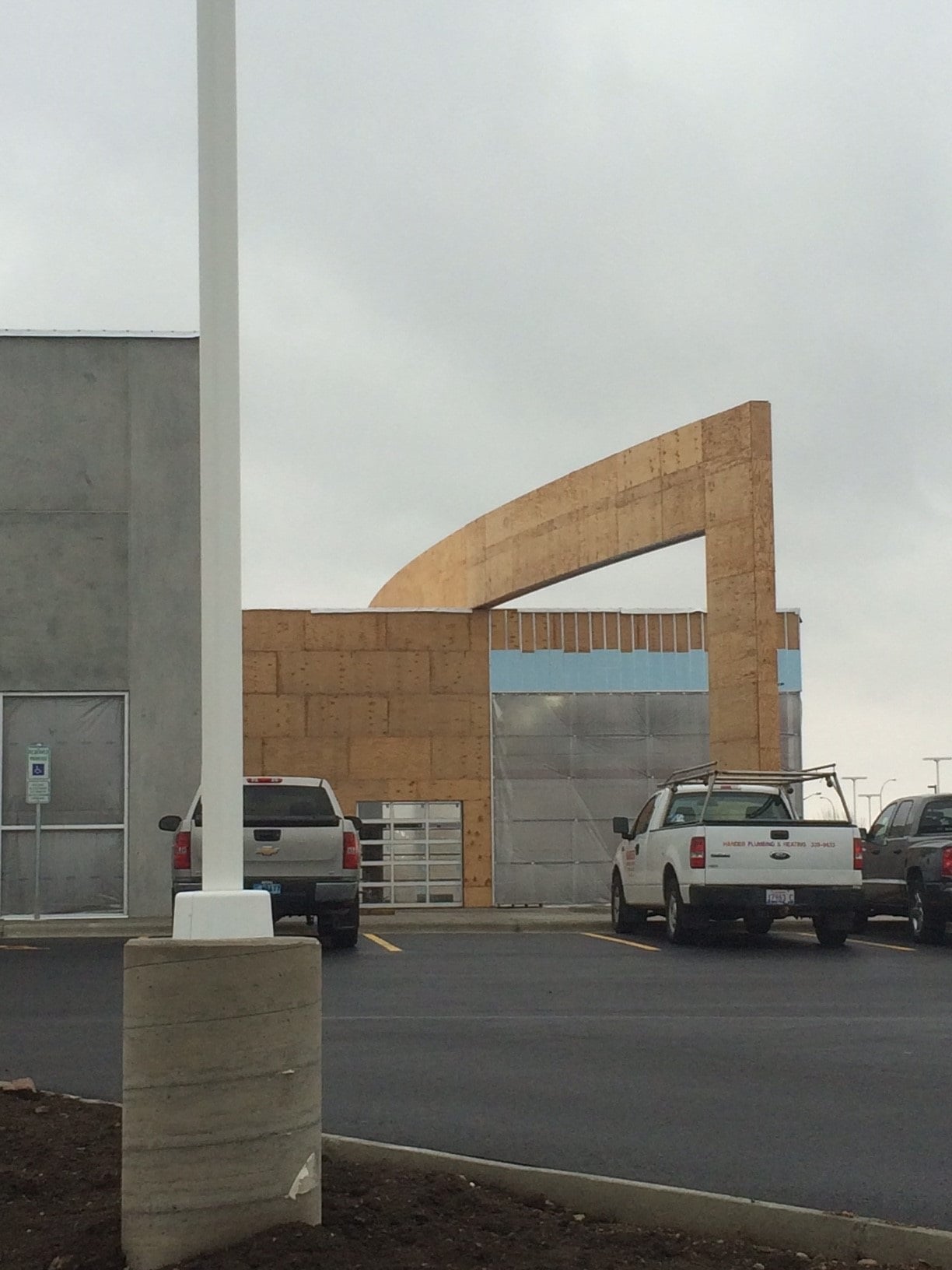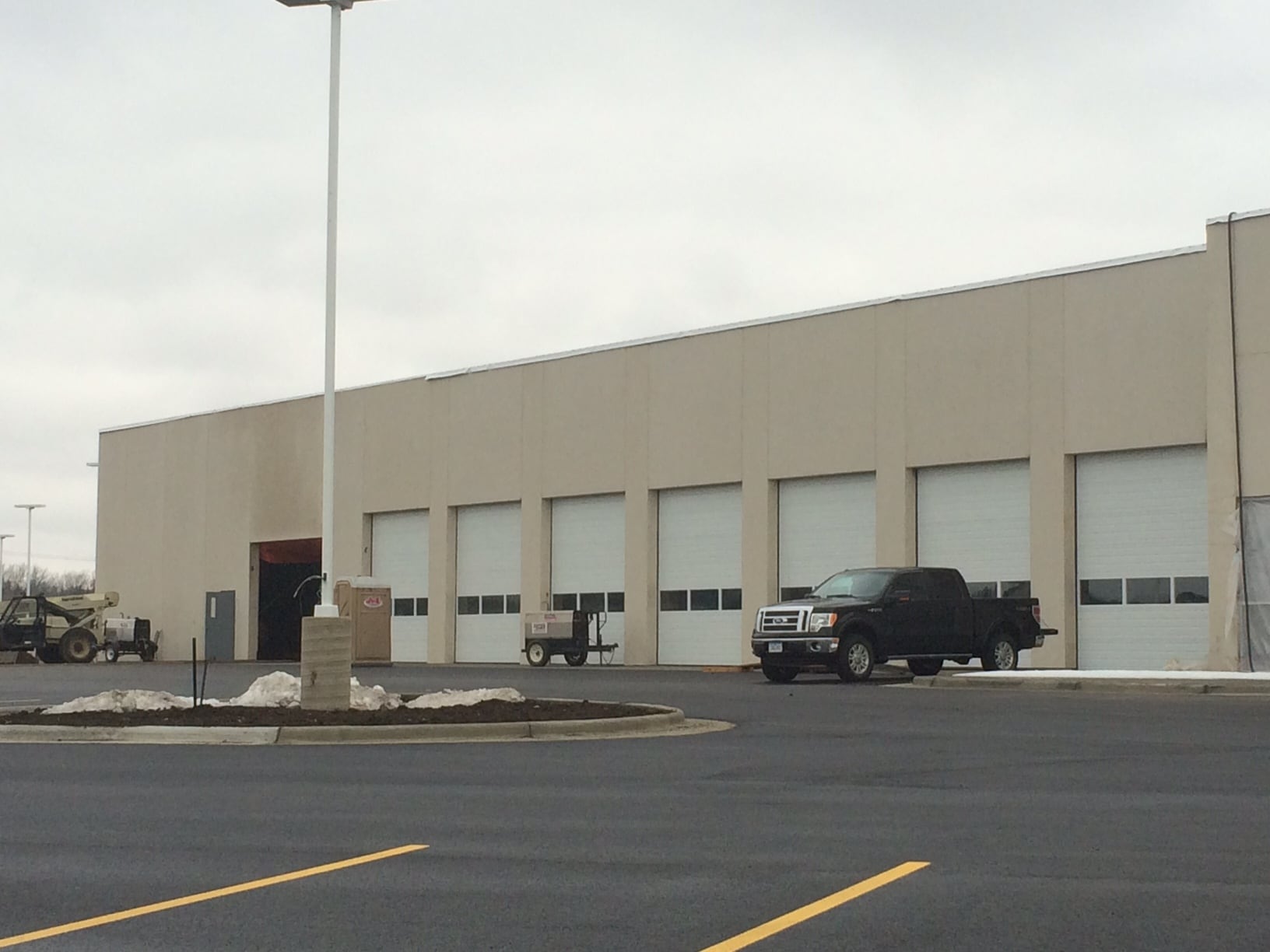 December 2016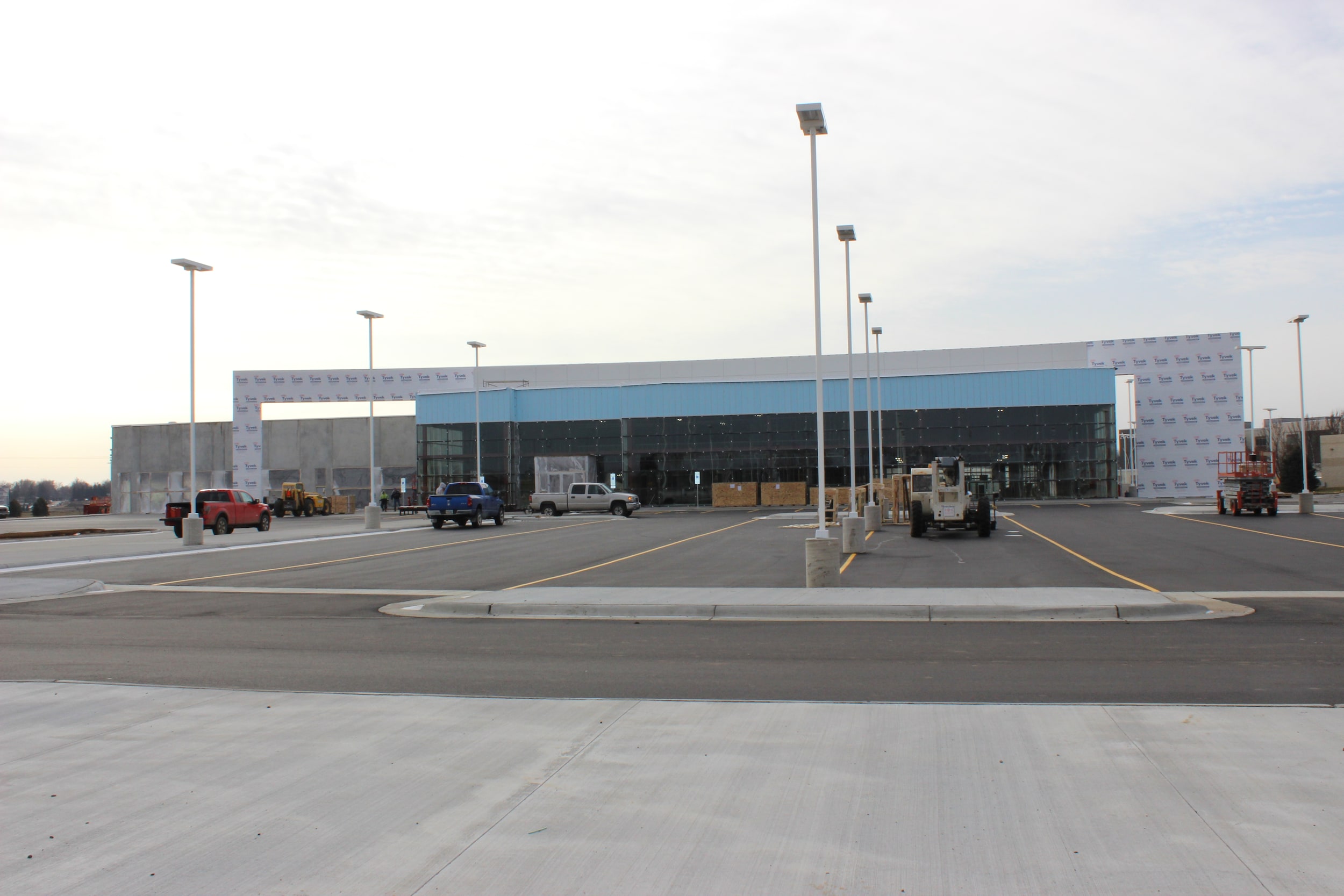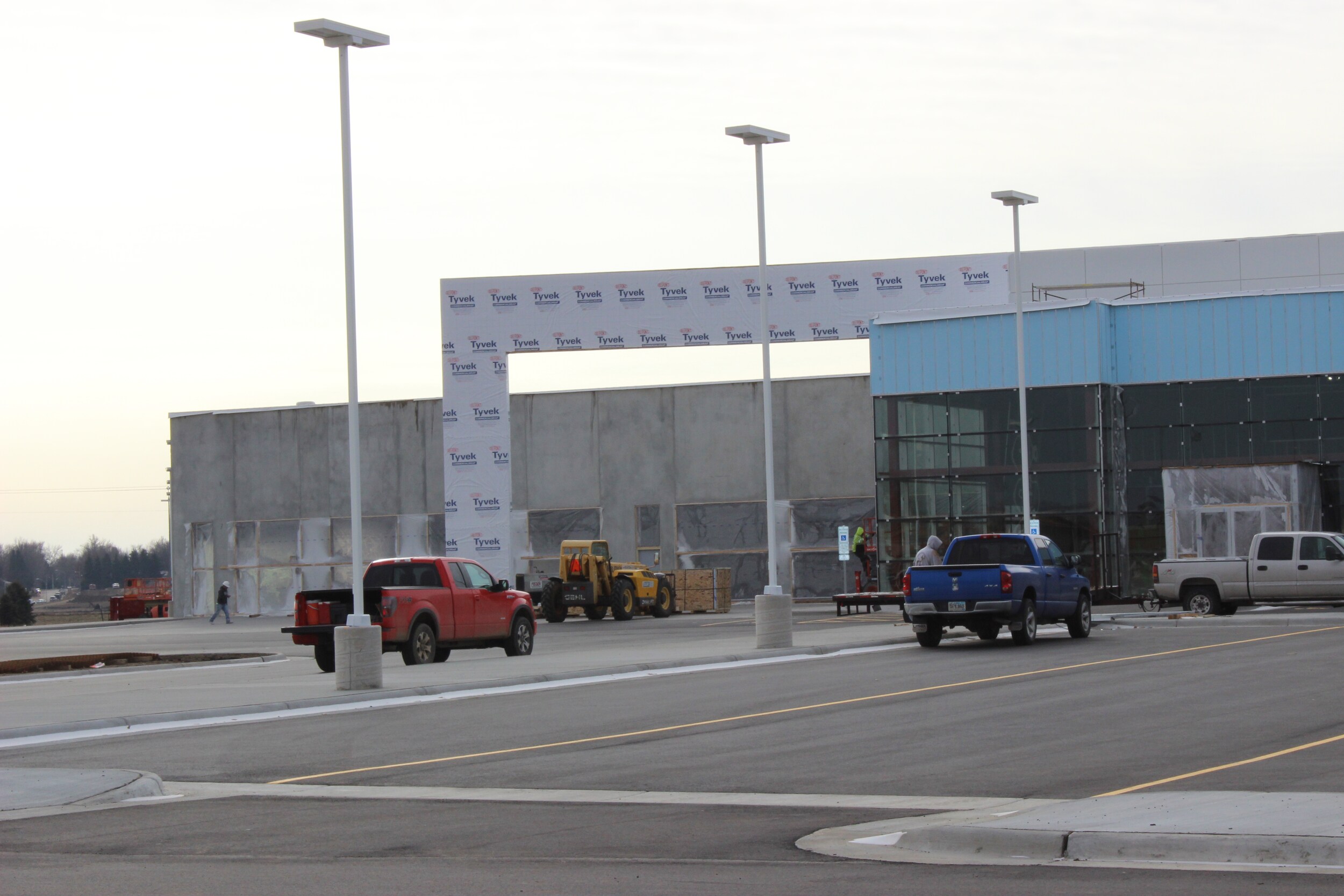 January 2017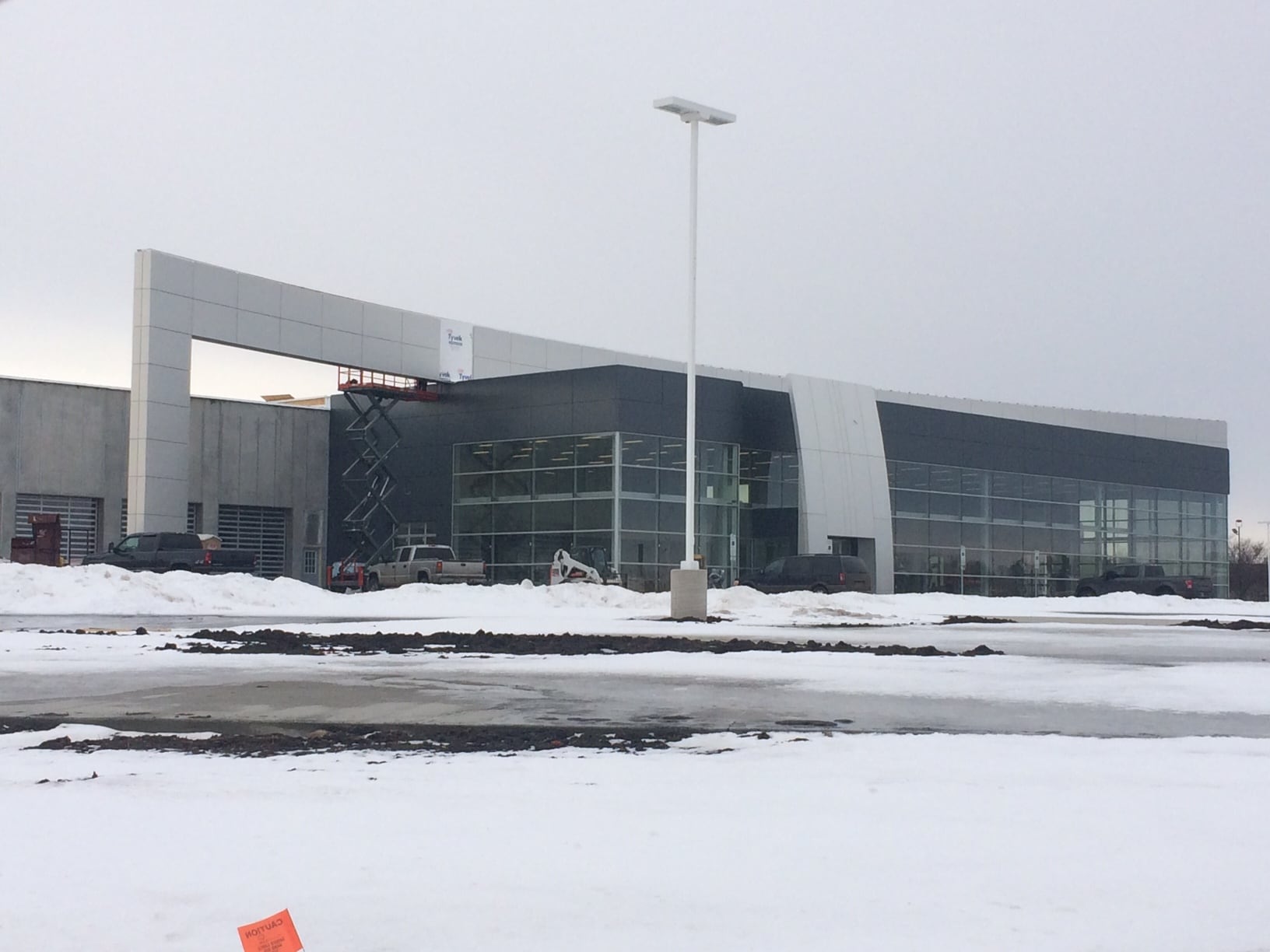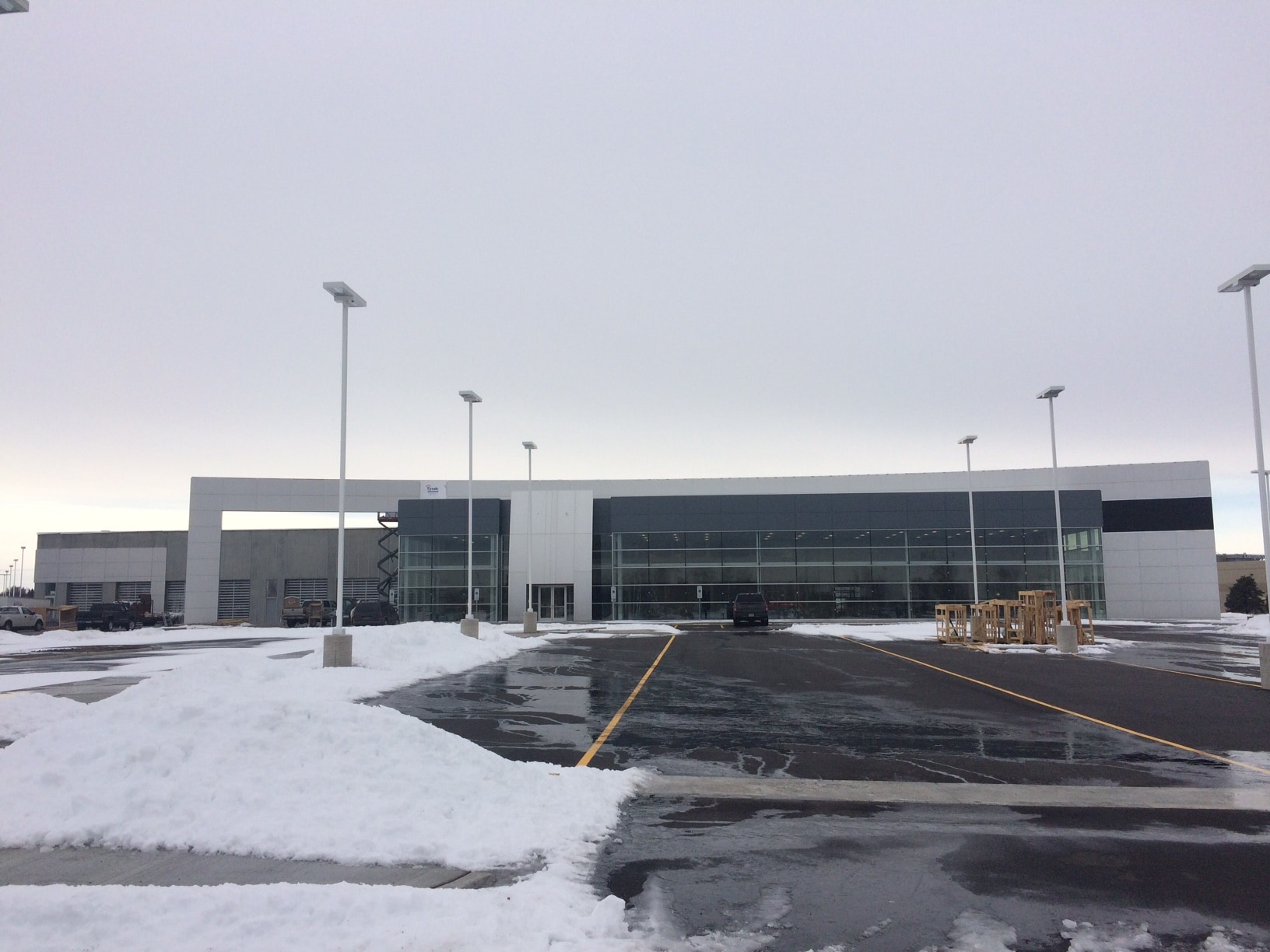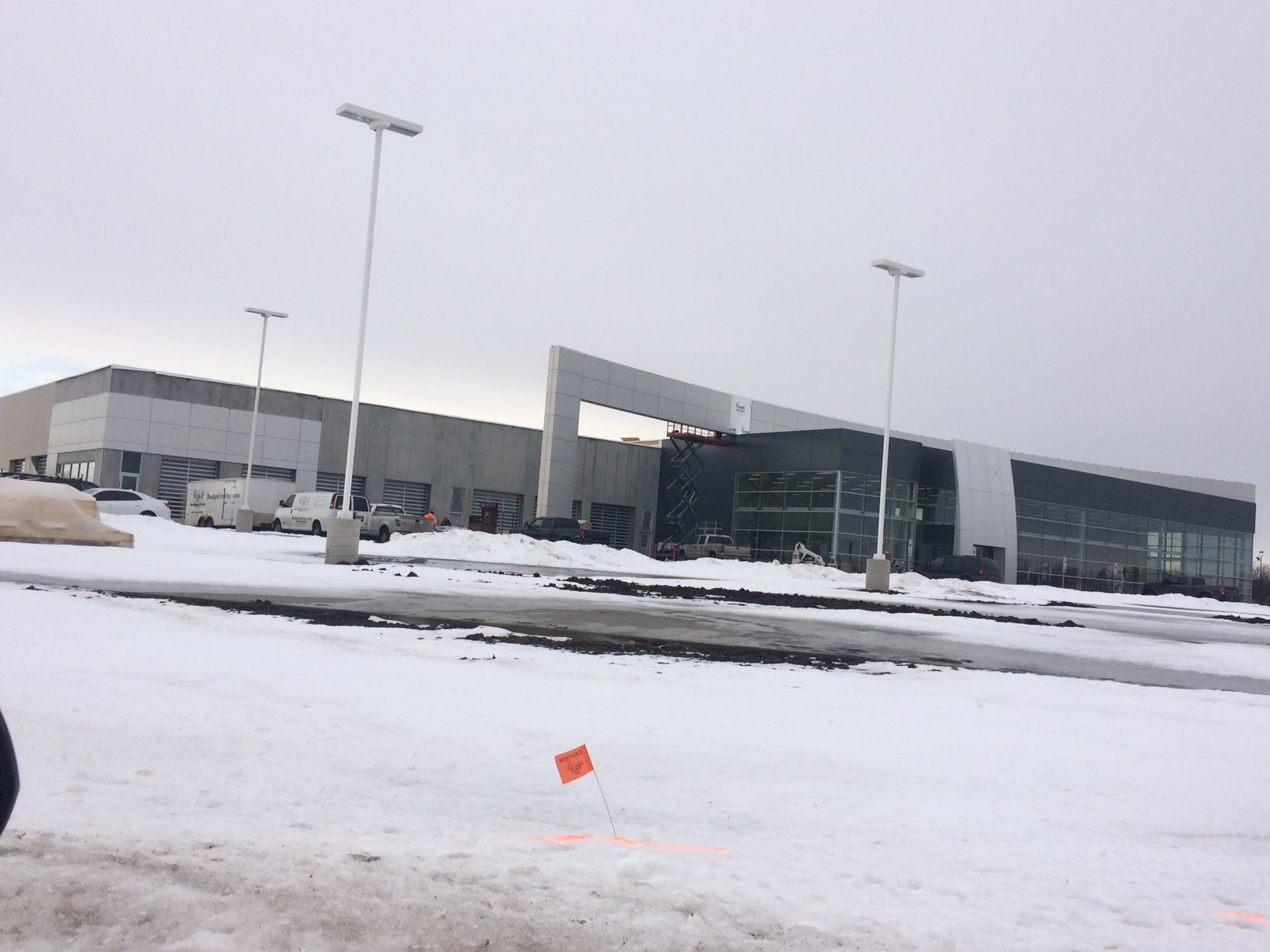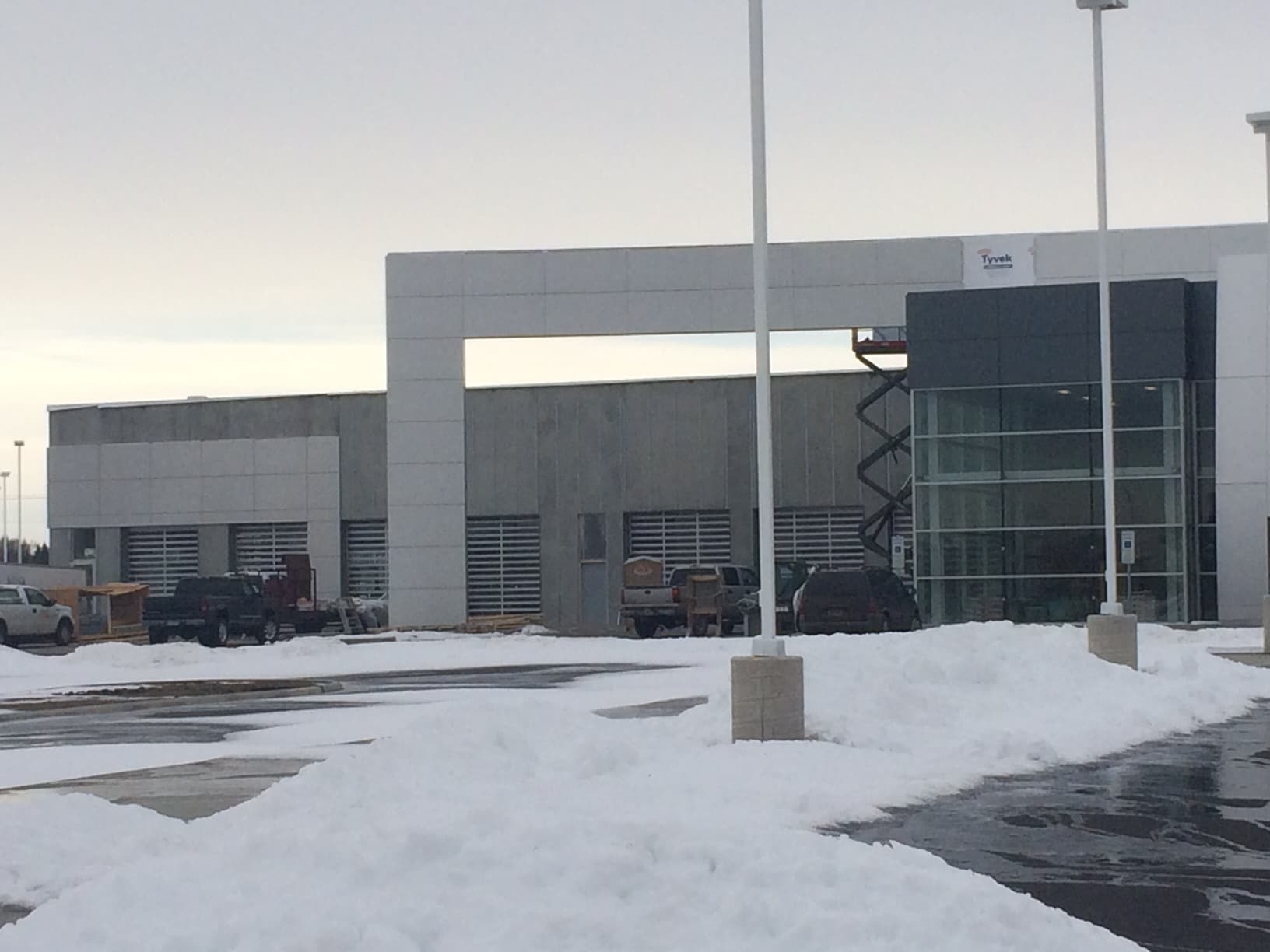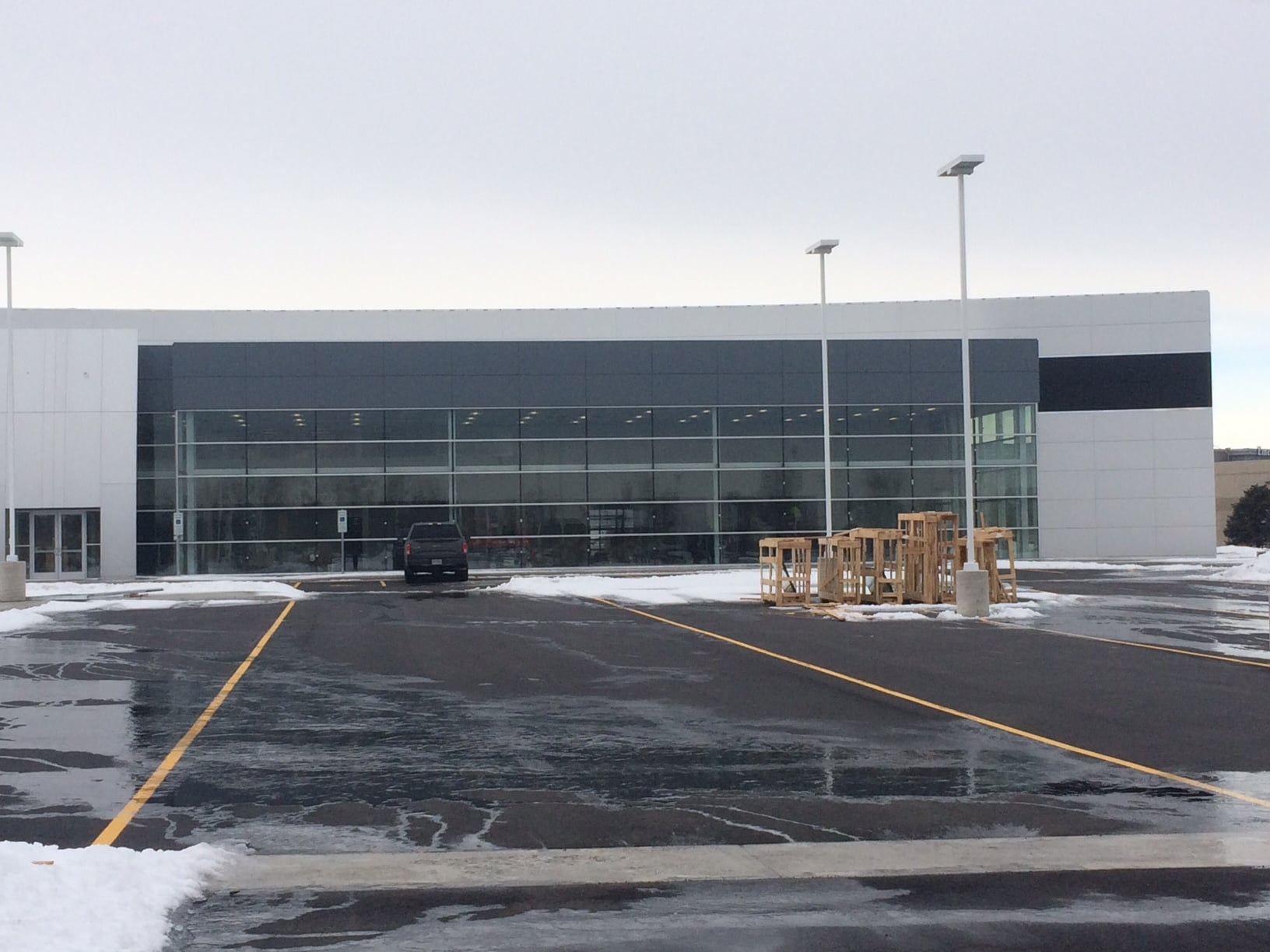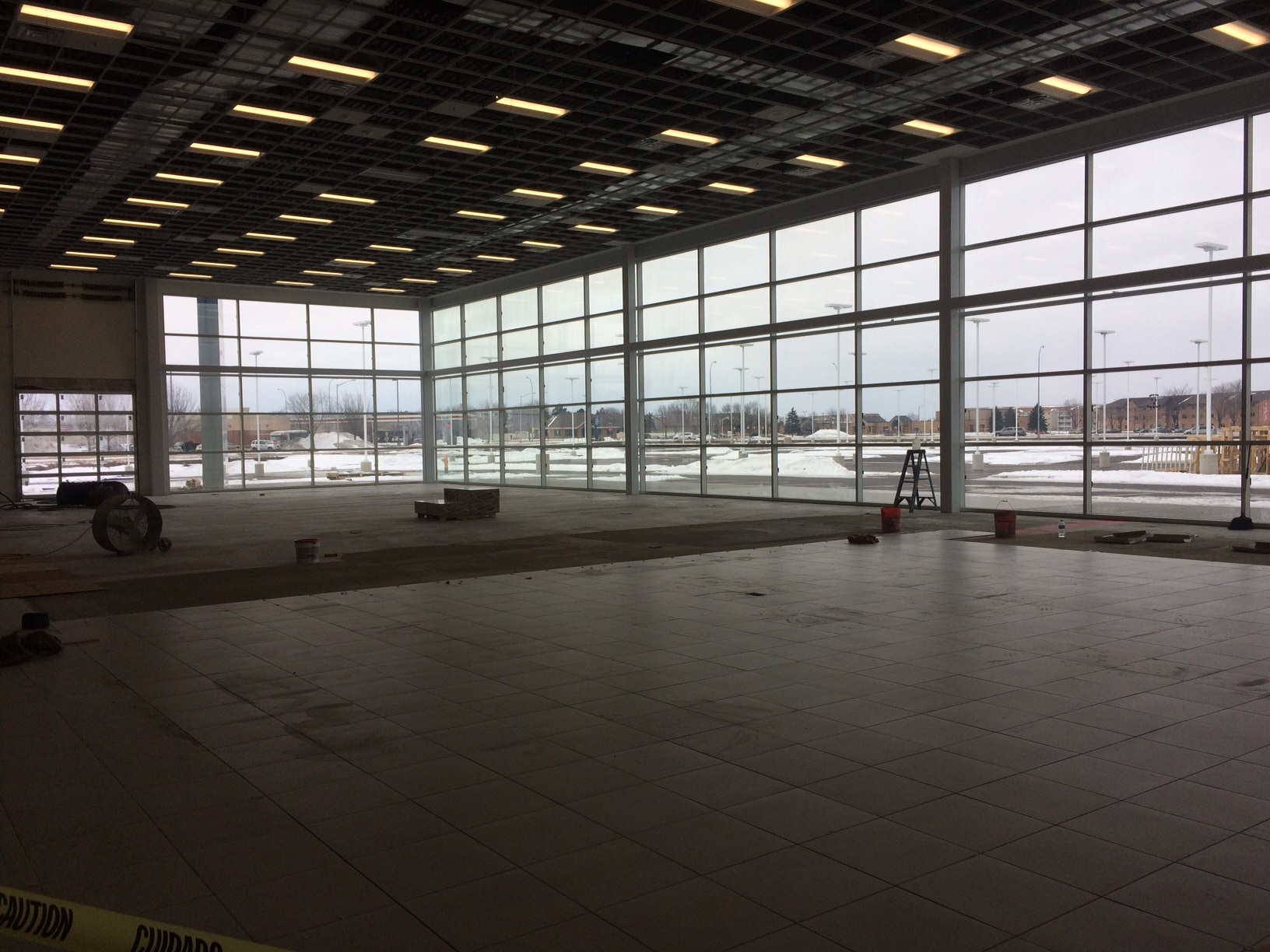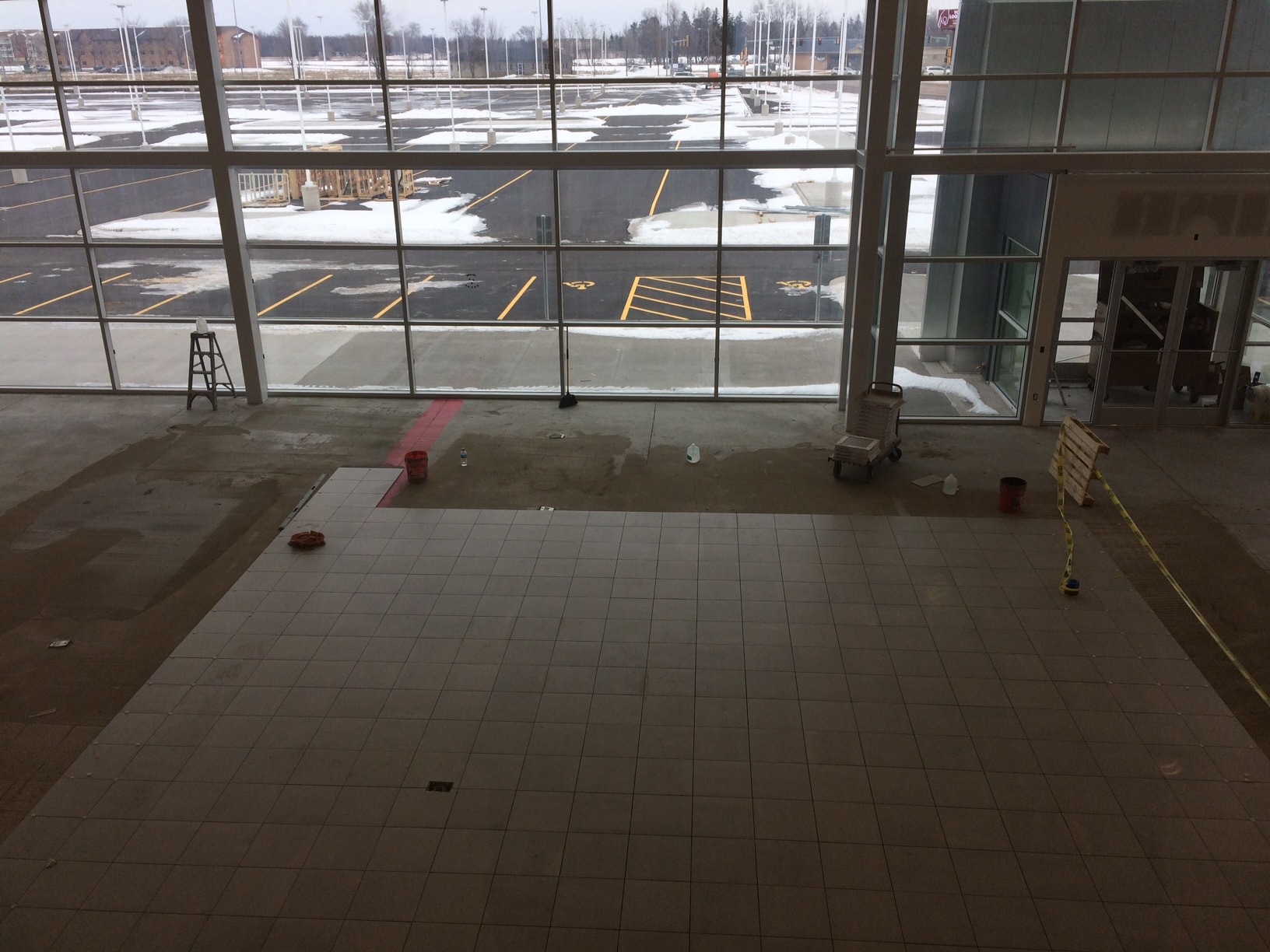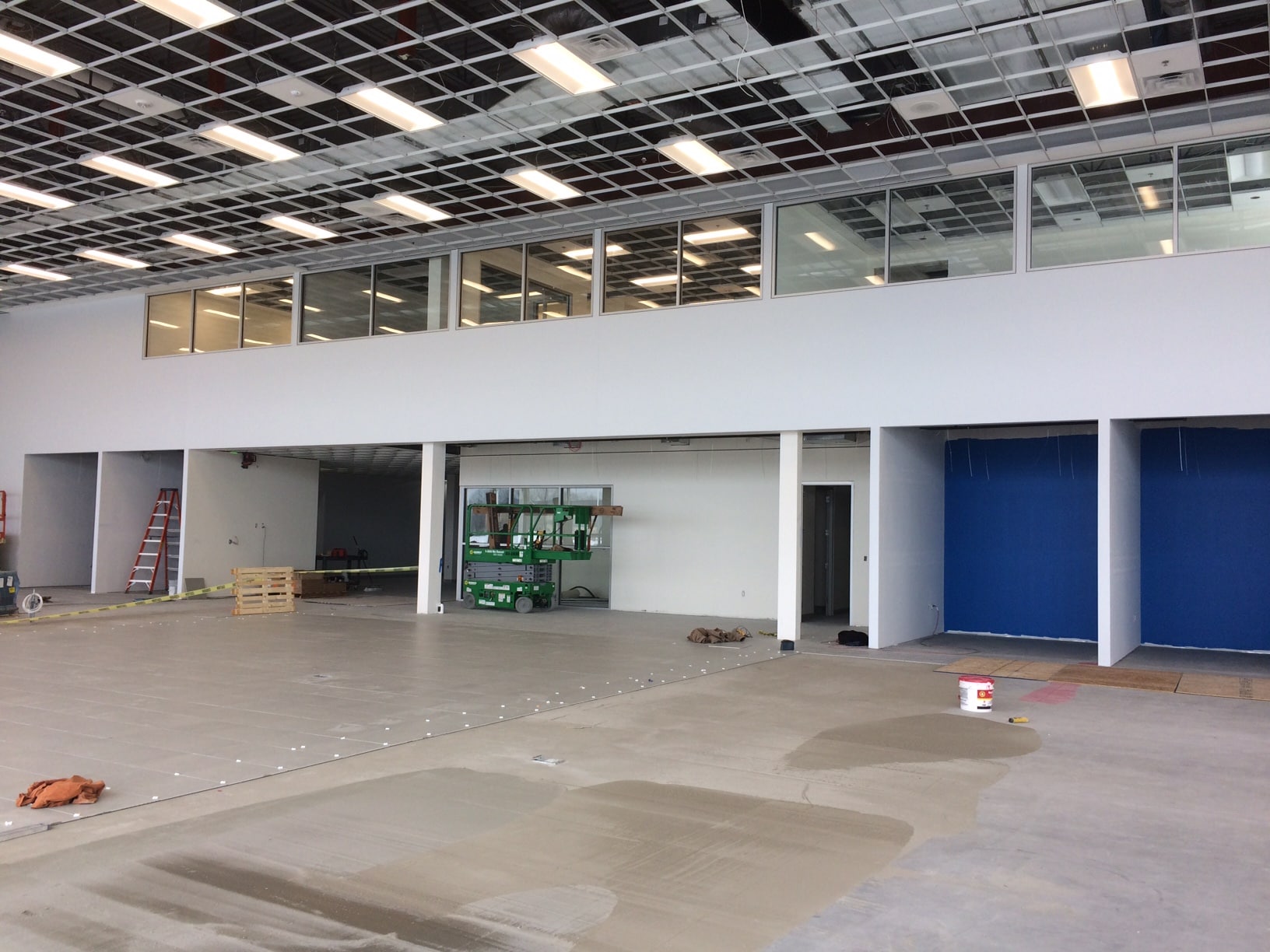 February 2017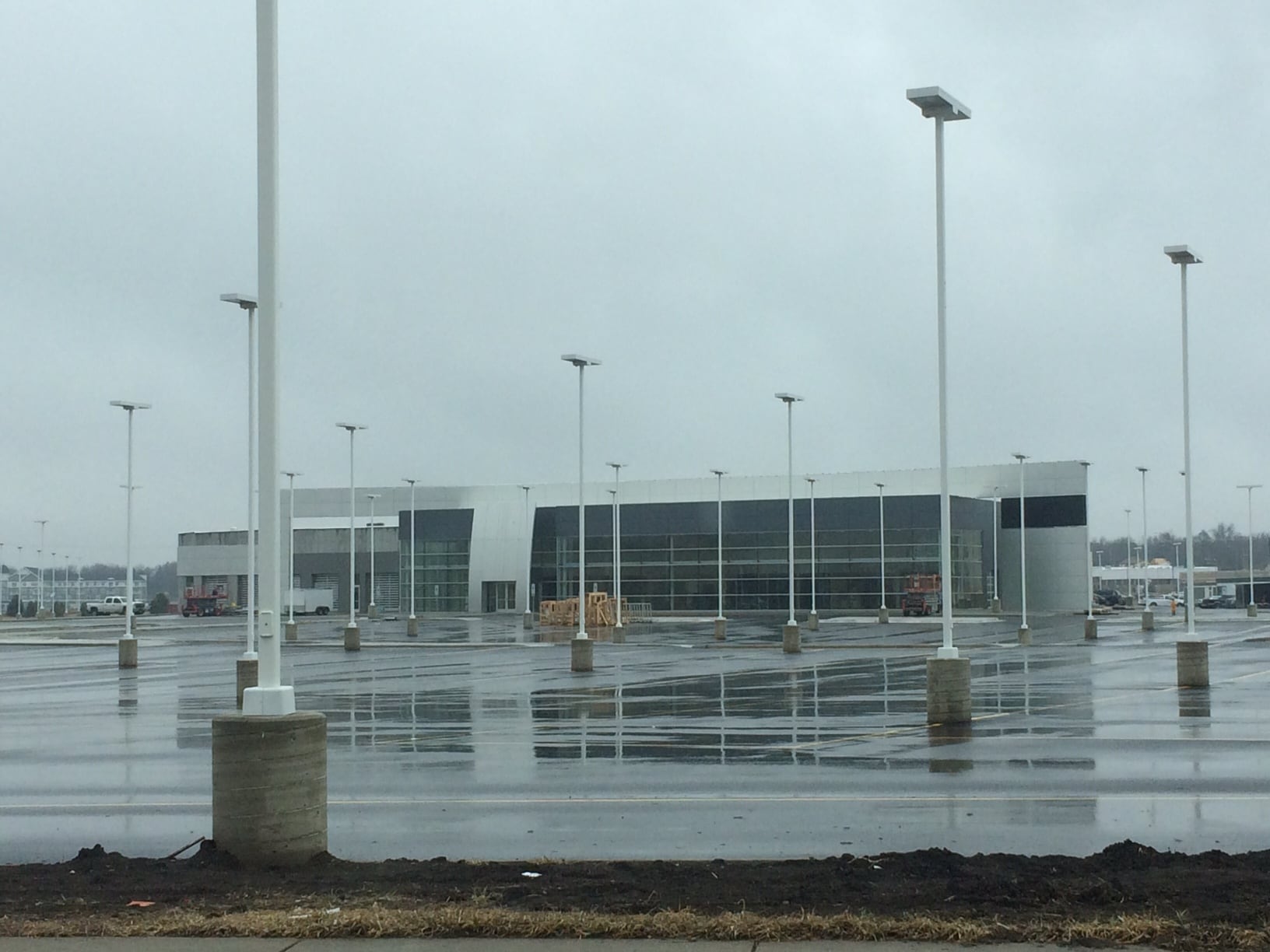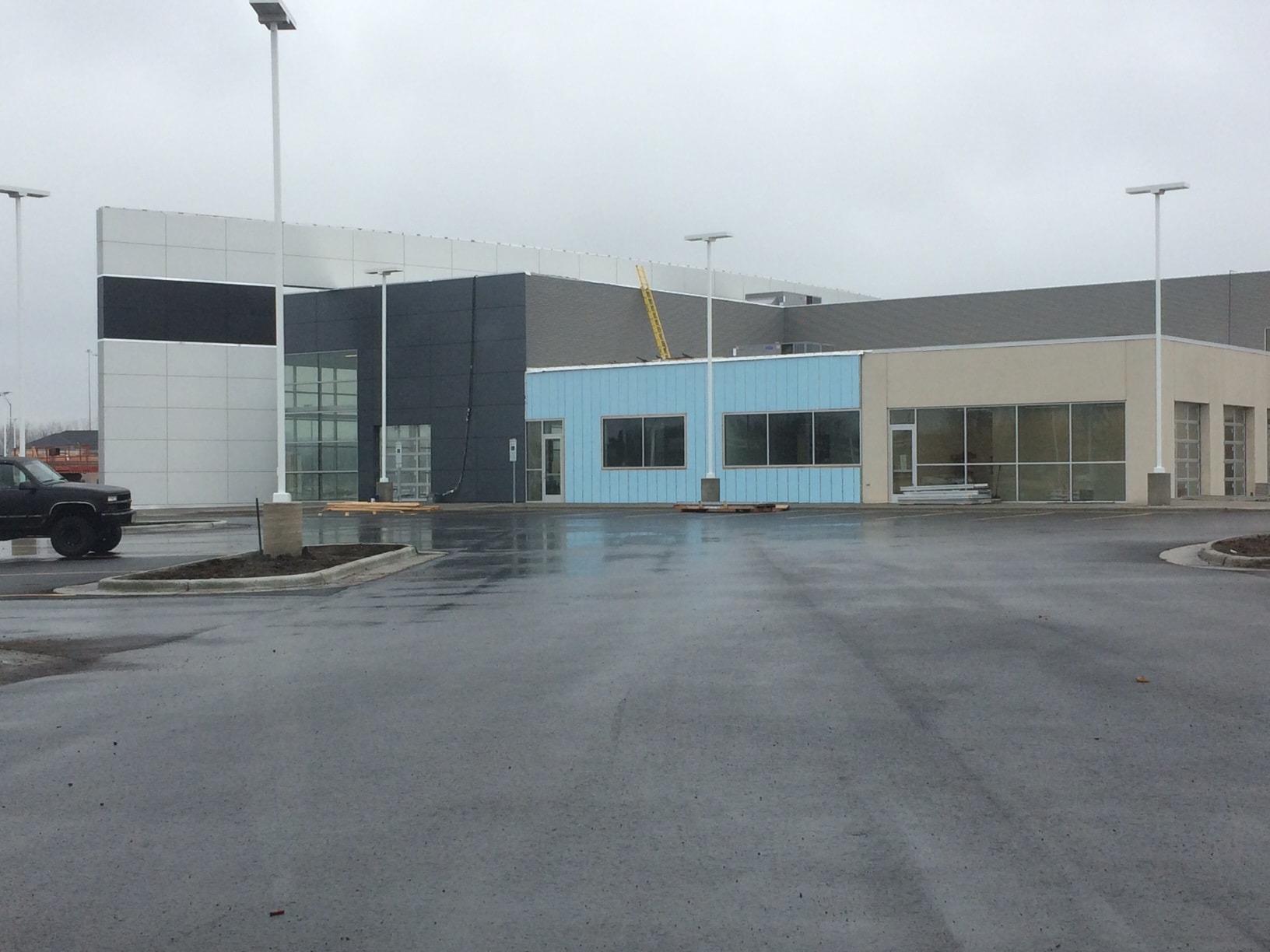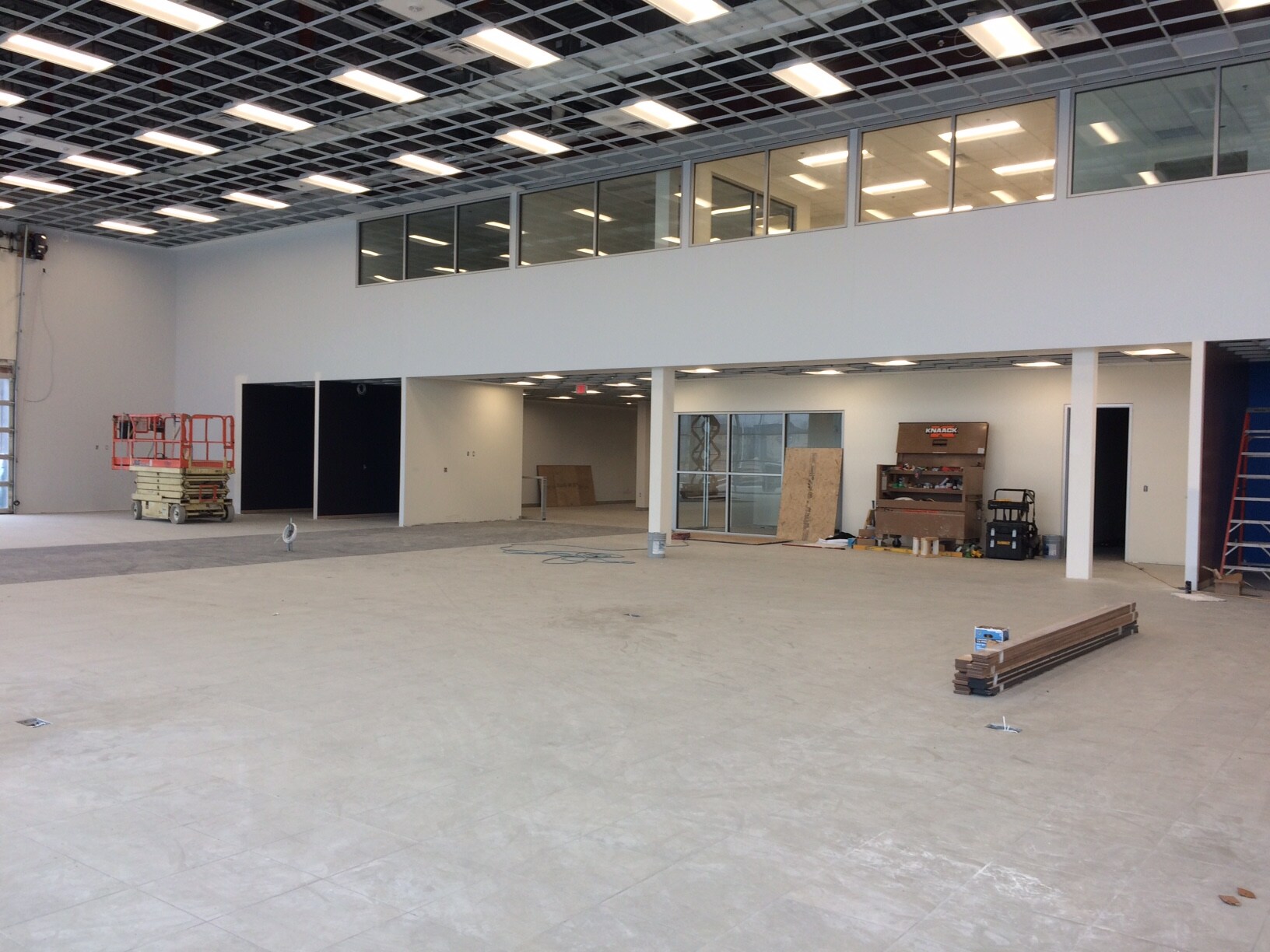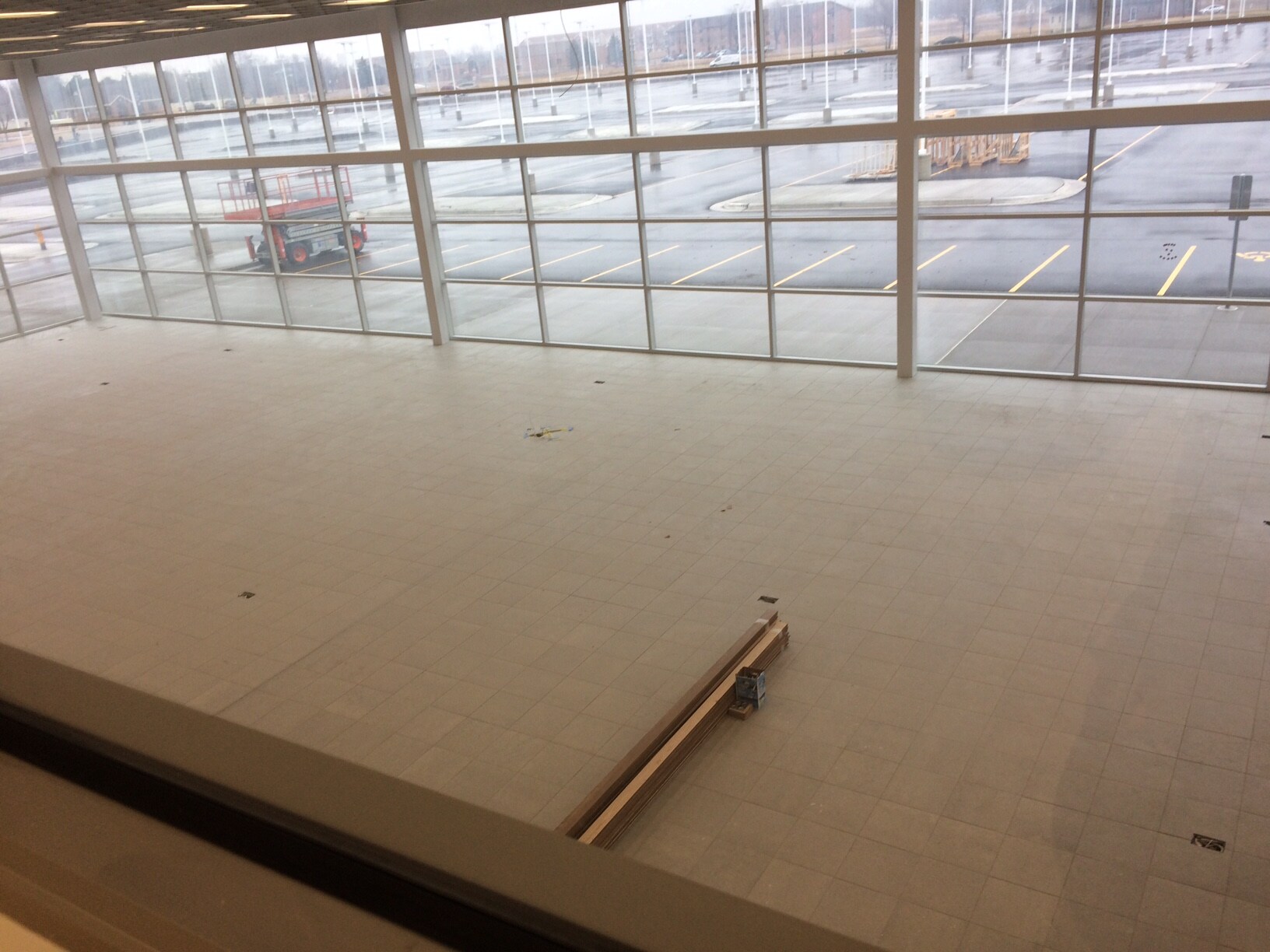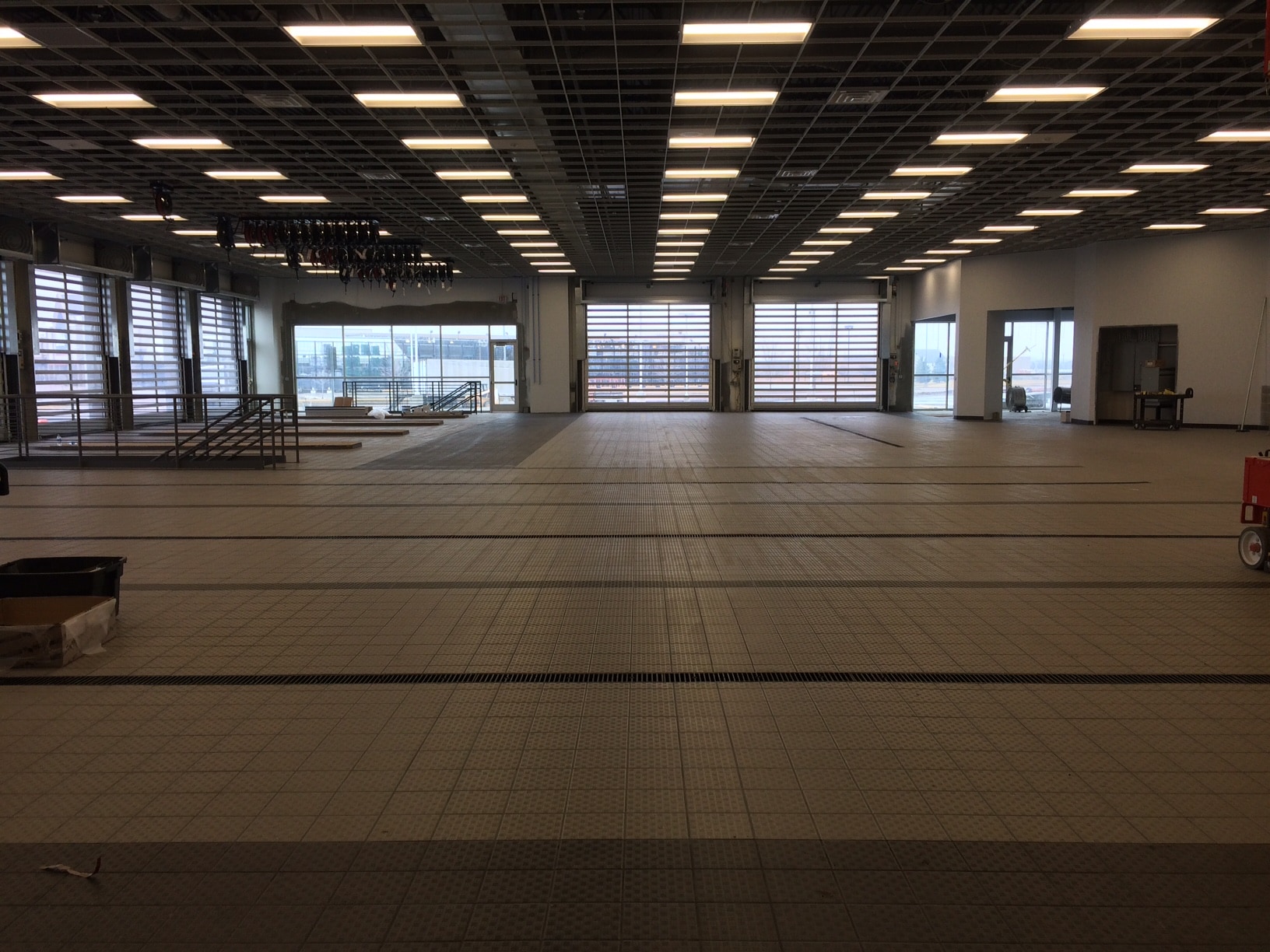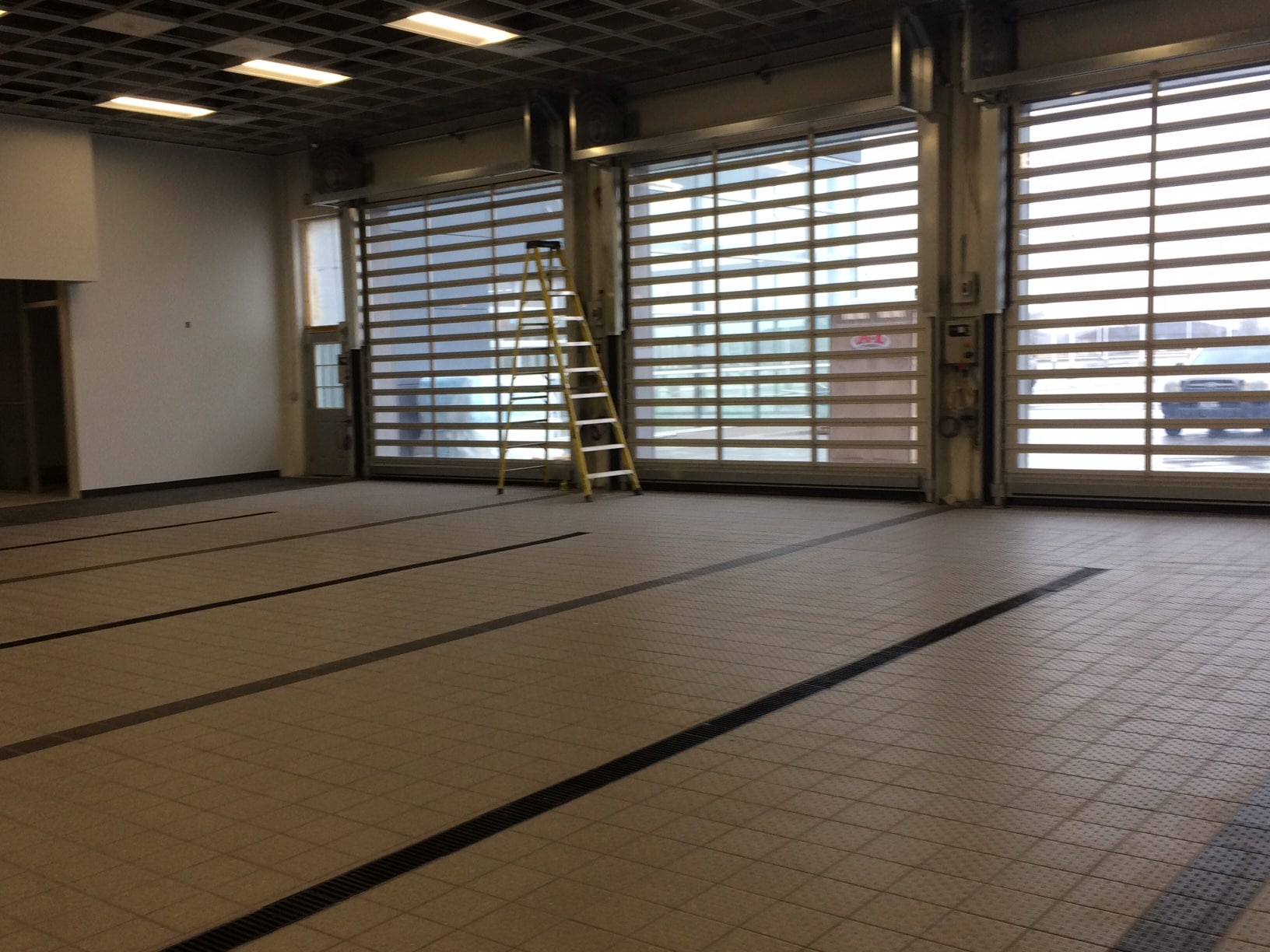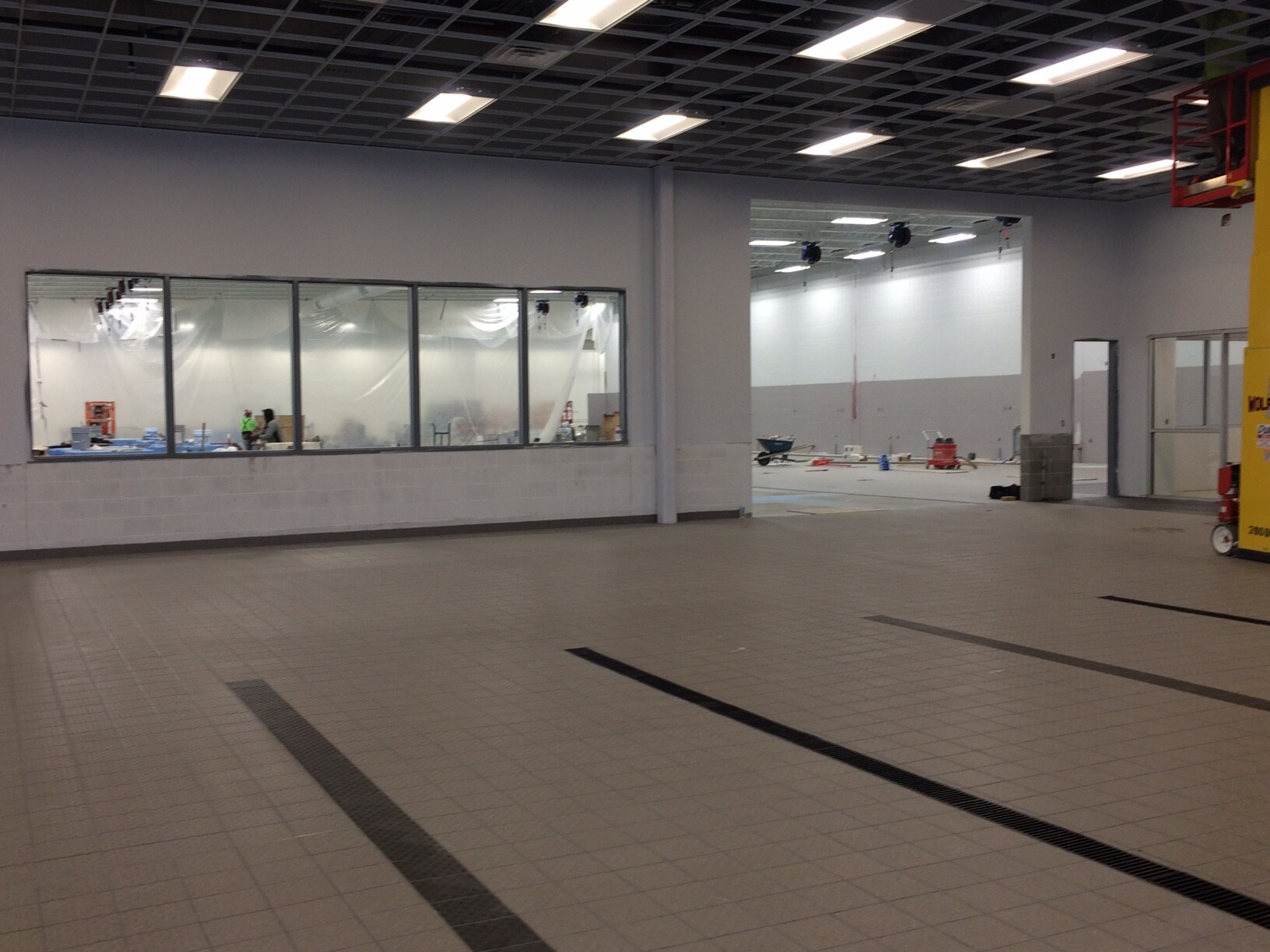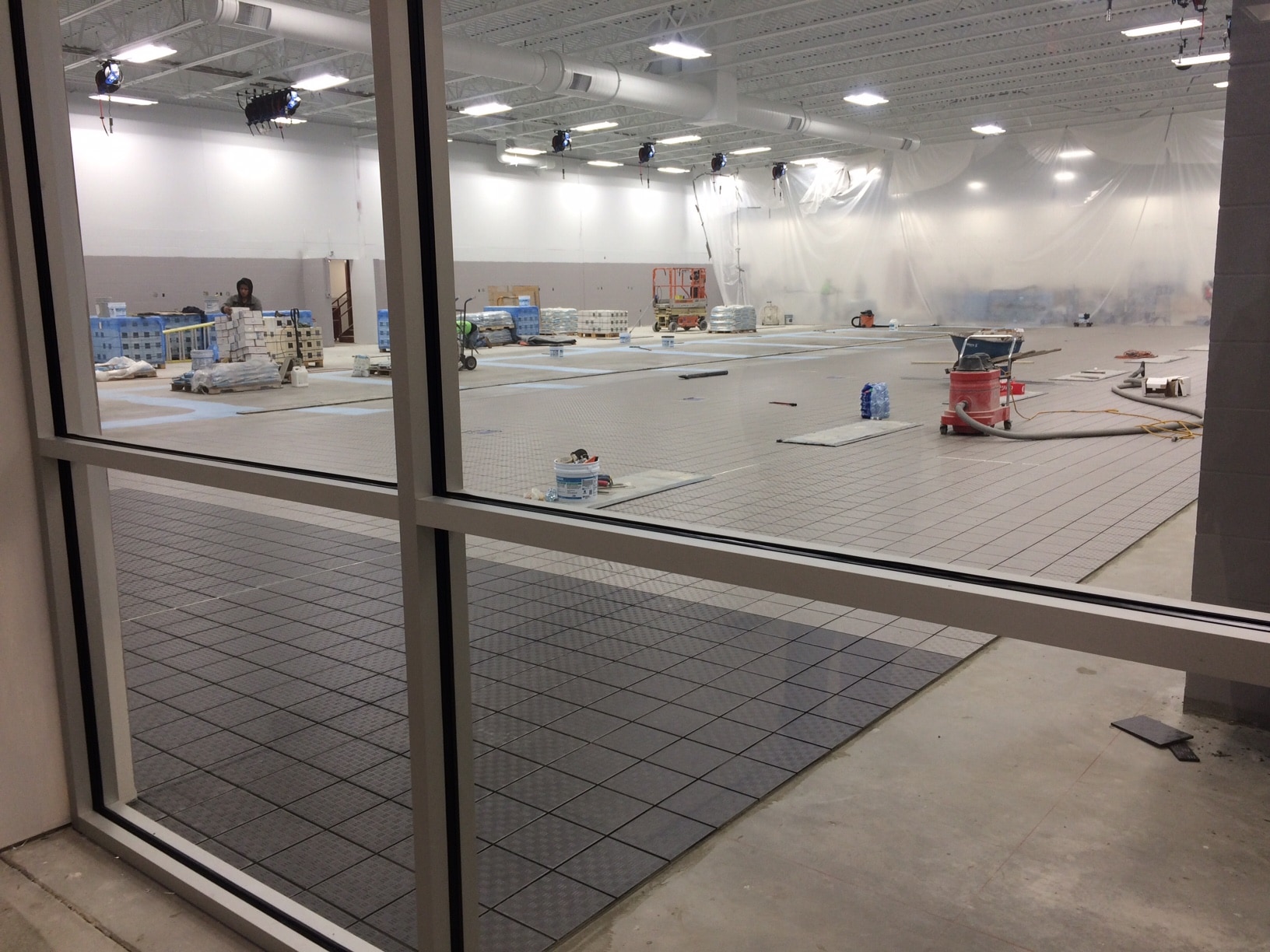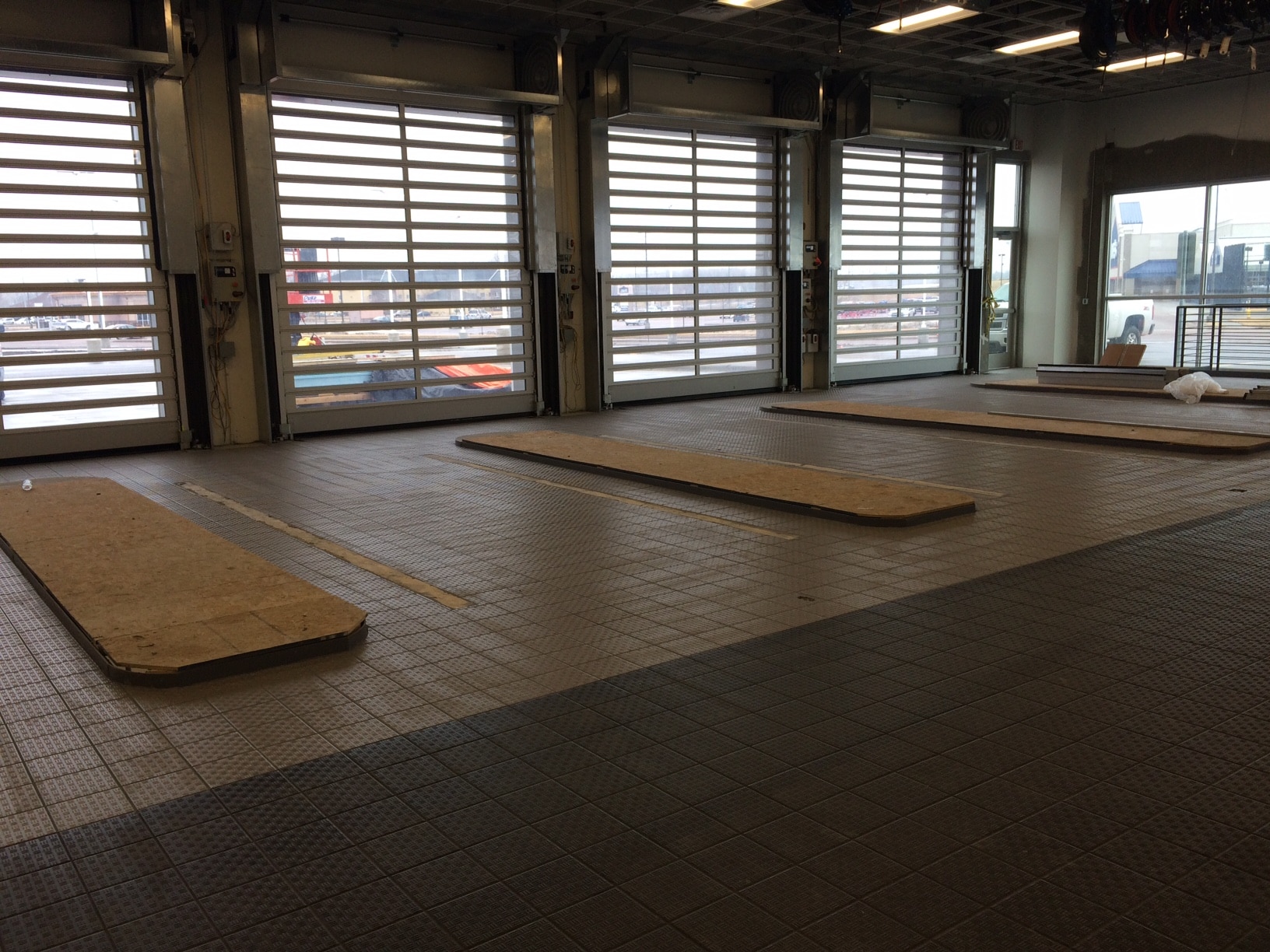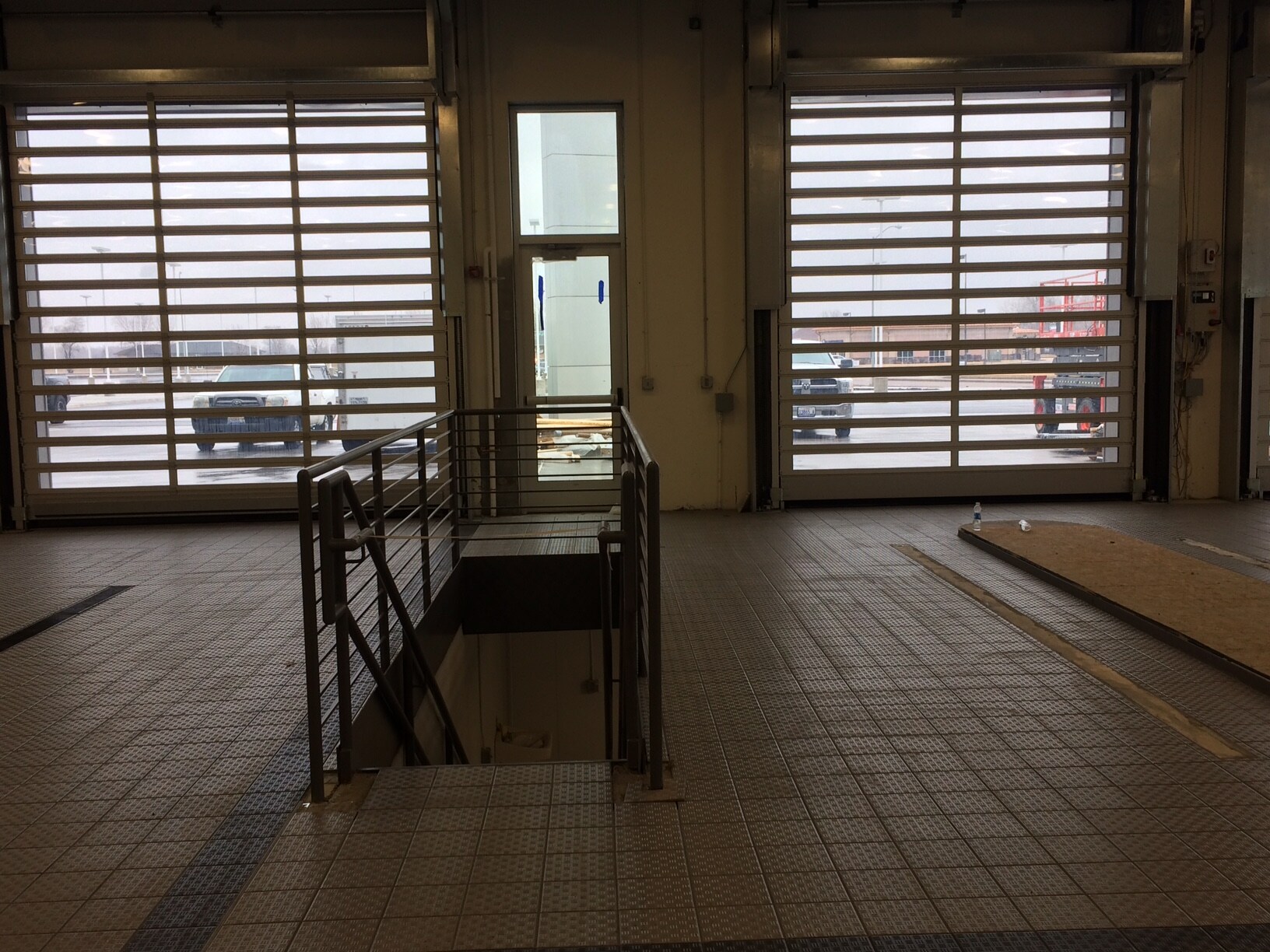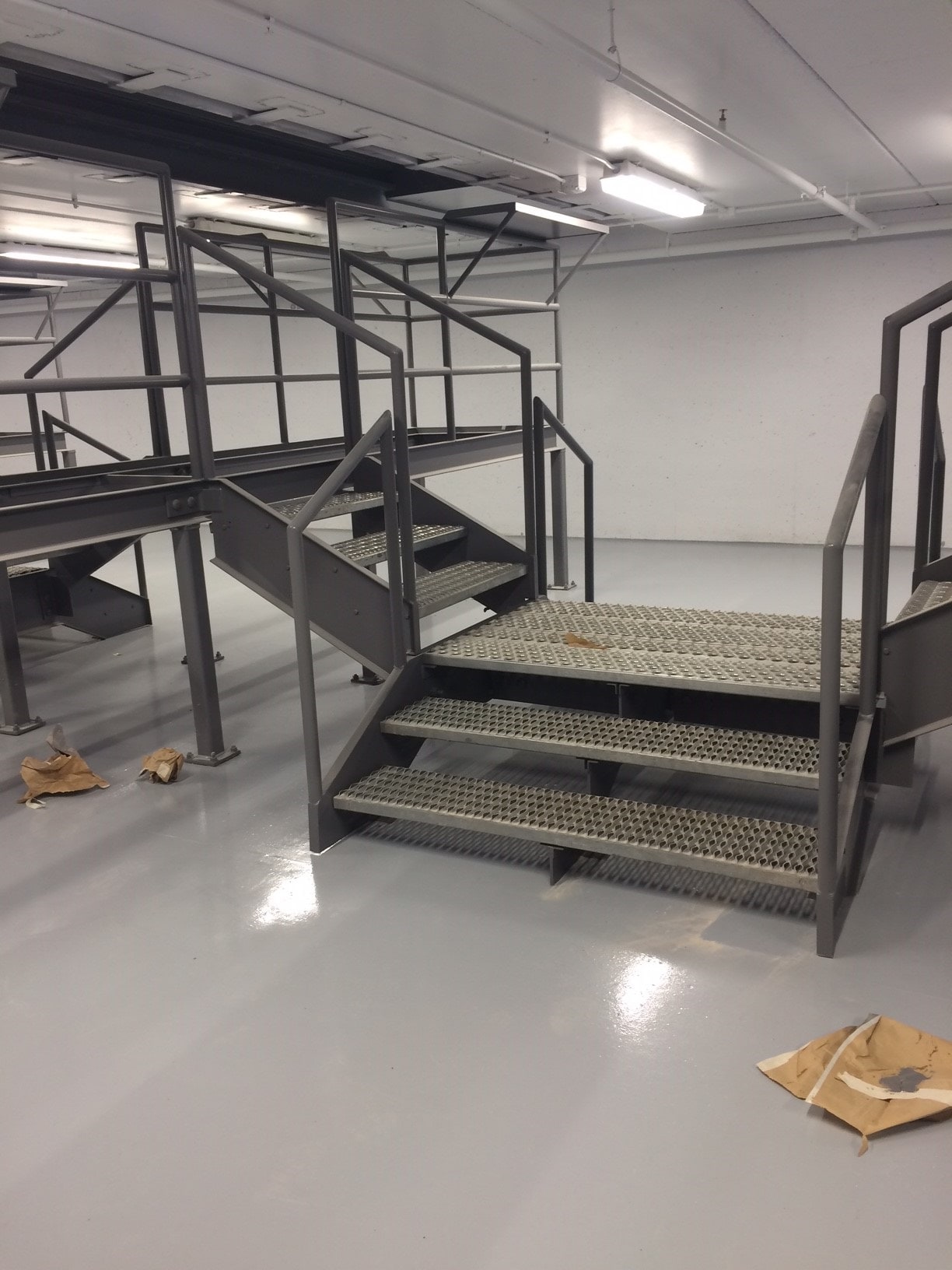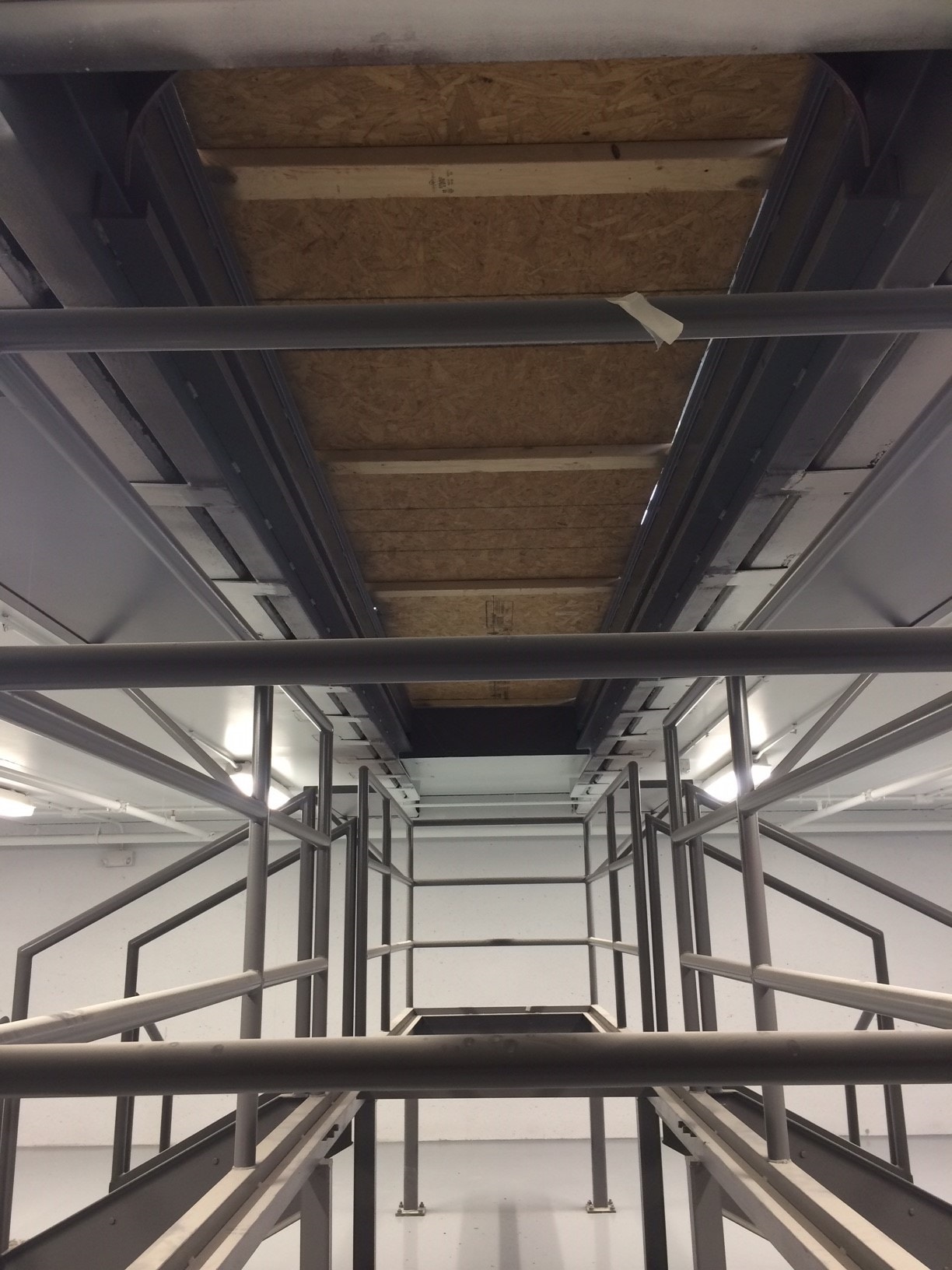 Parts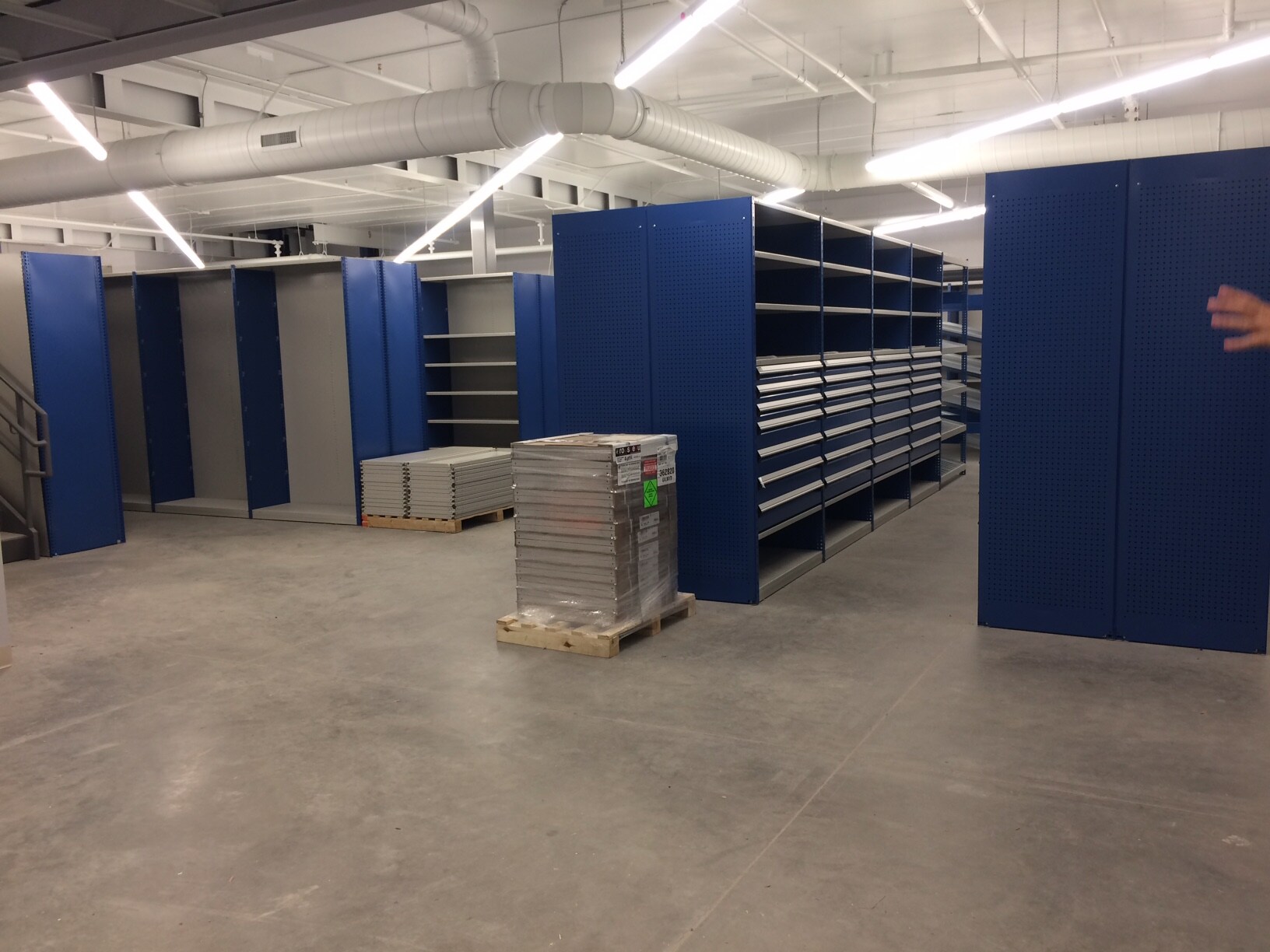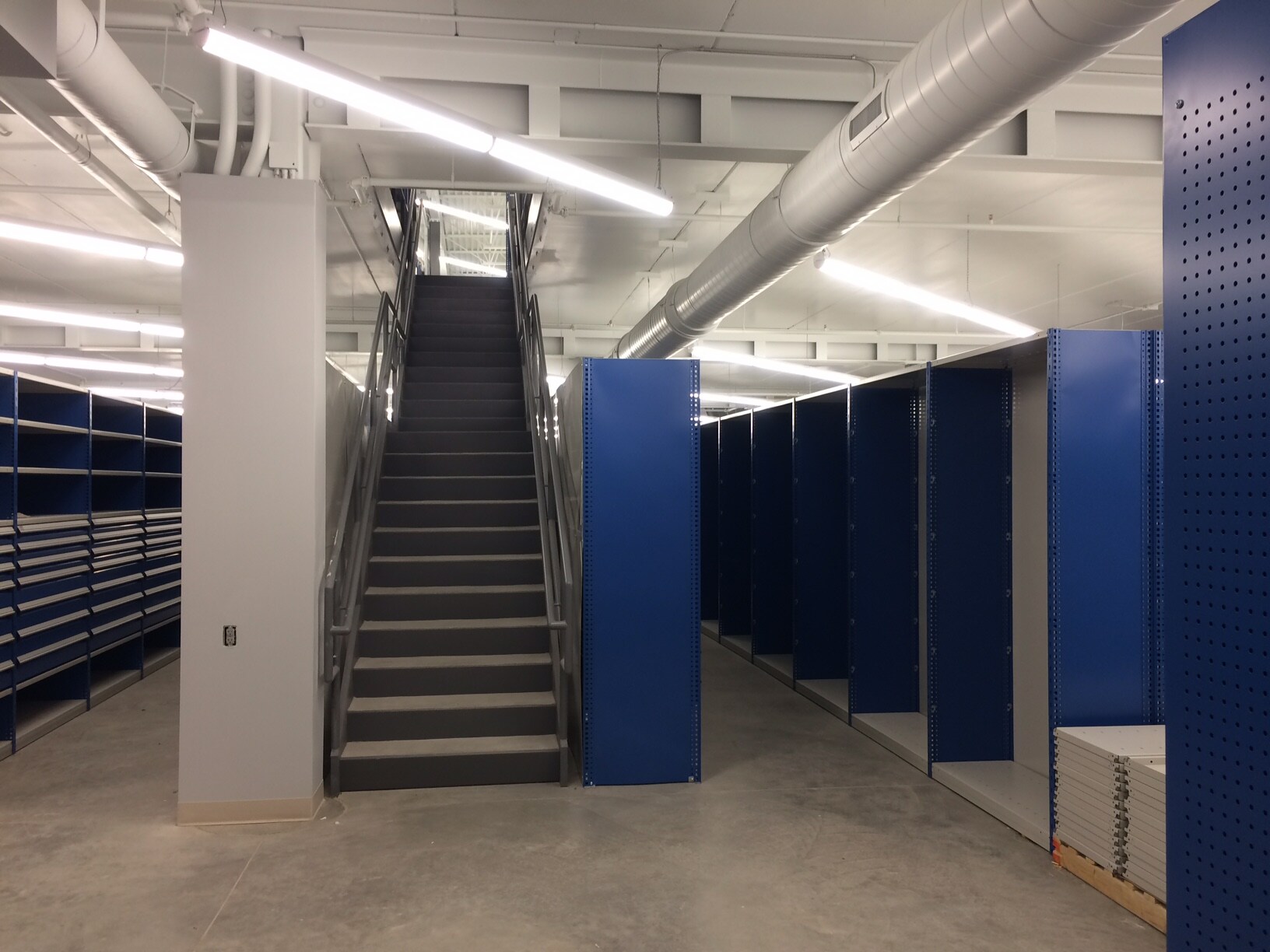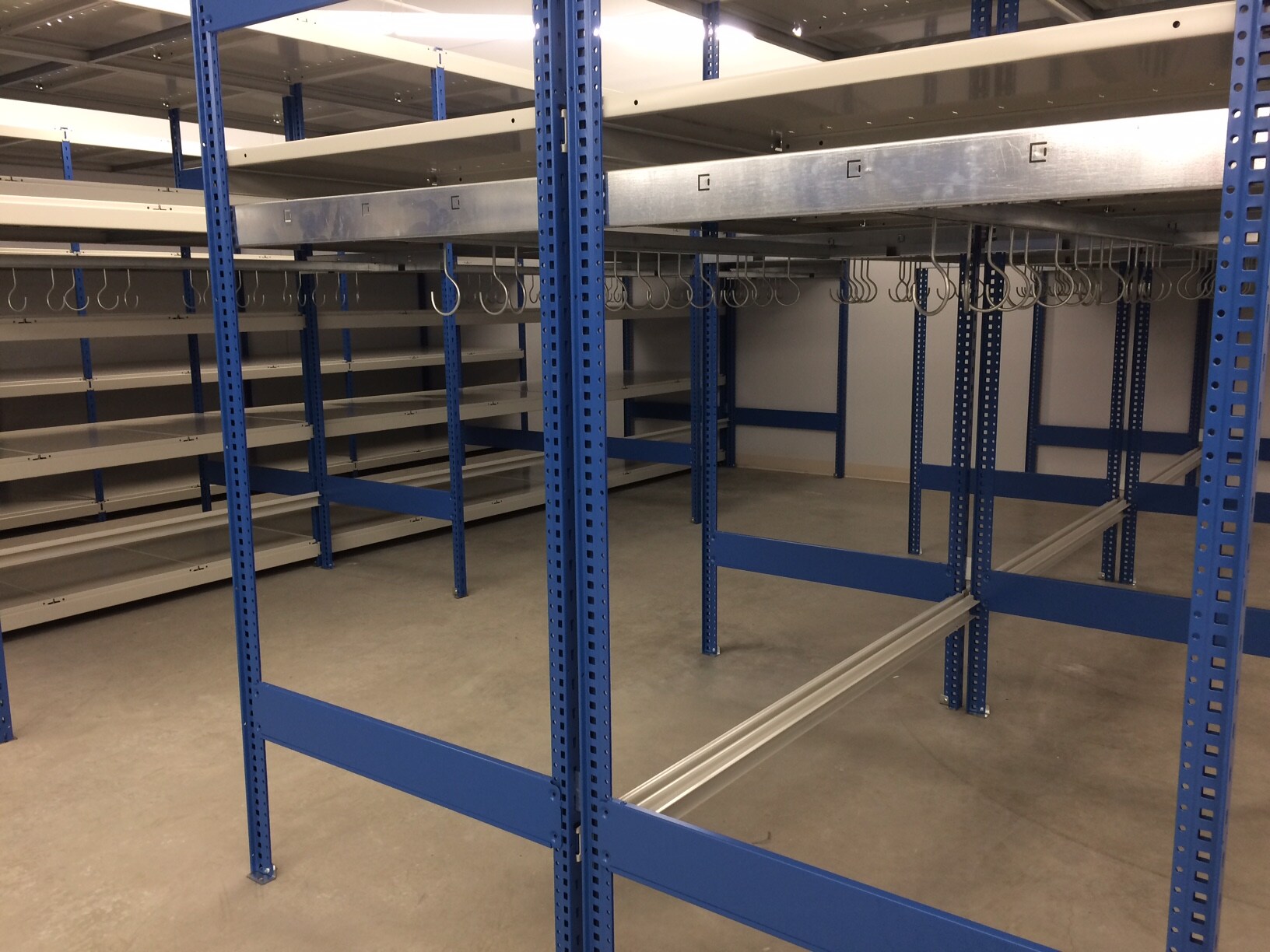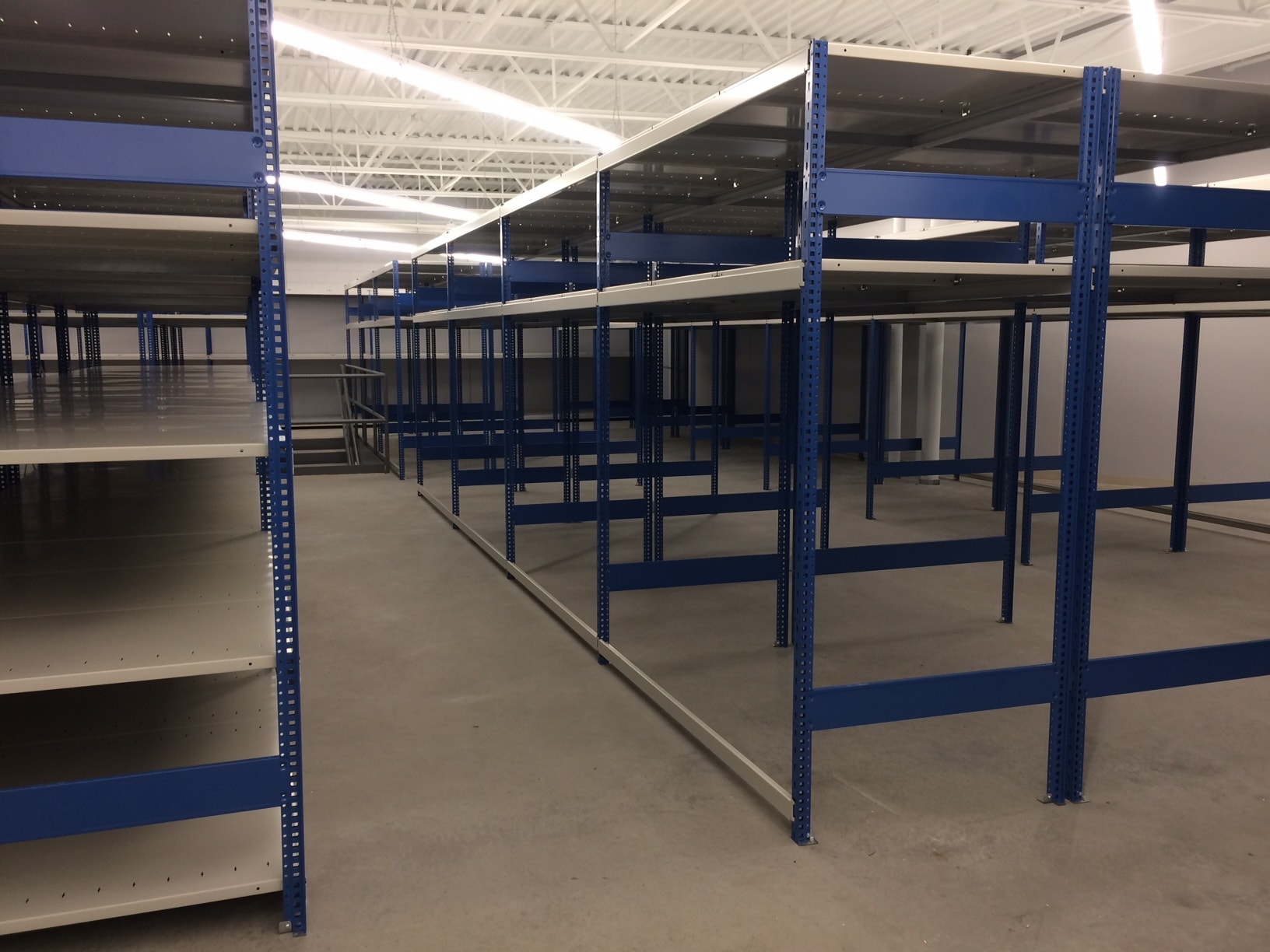 March 2017 (week 1)
Our building signs have just gone up! 3/3/17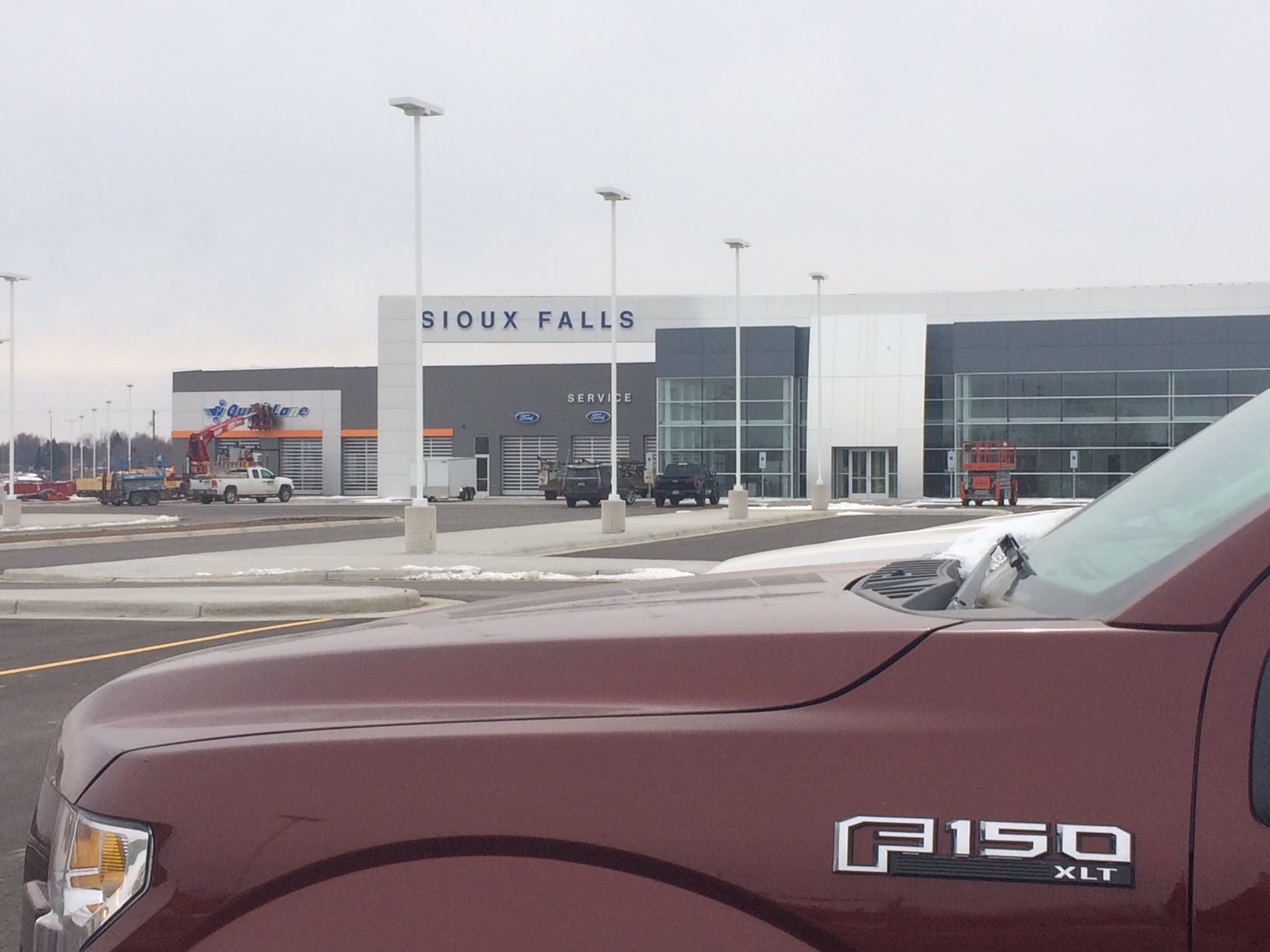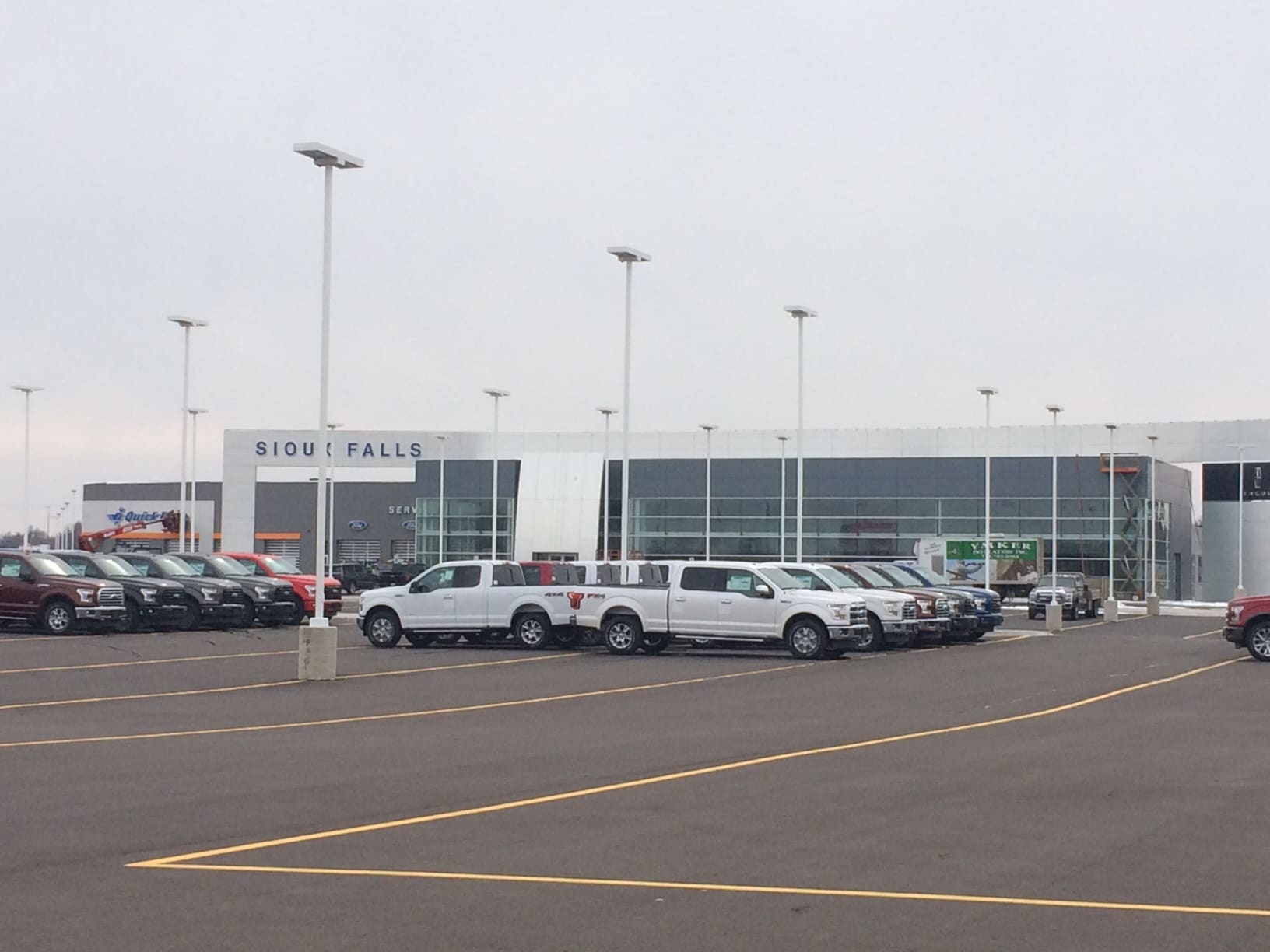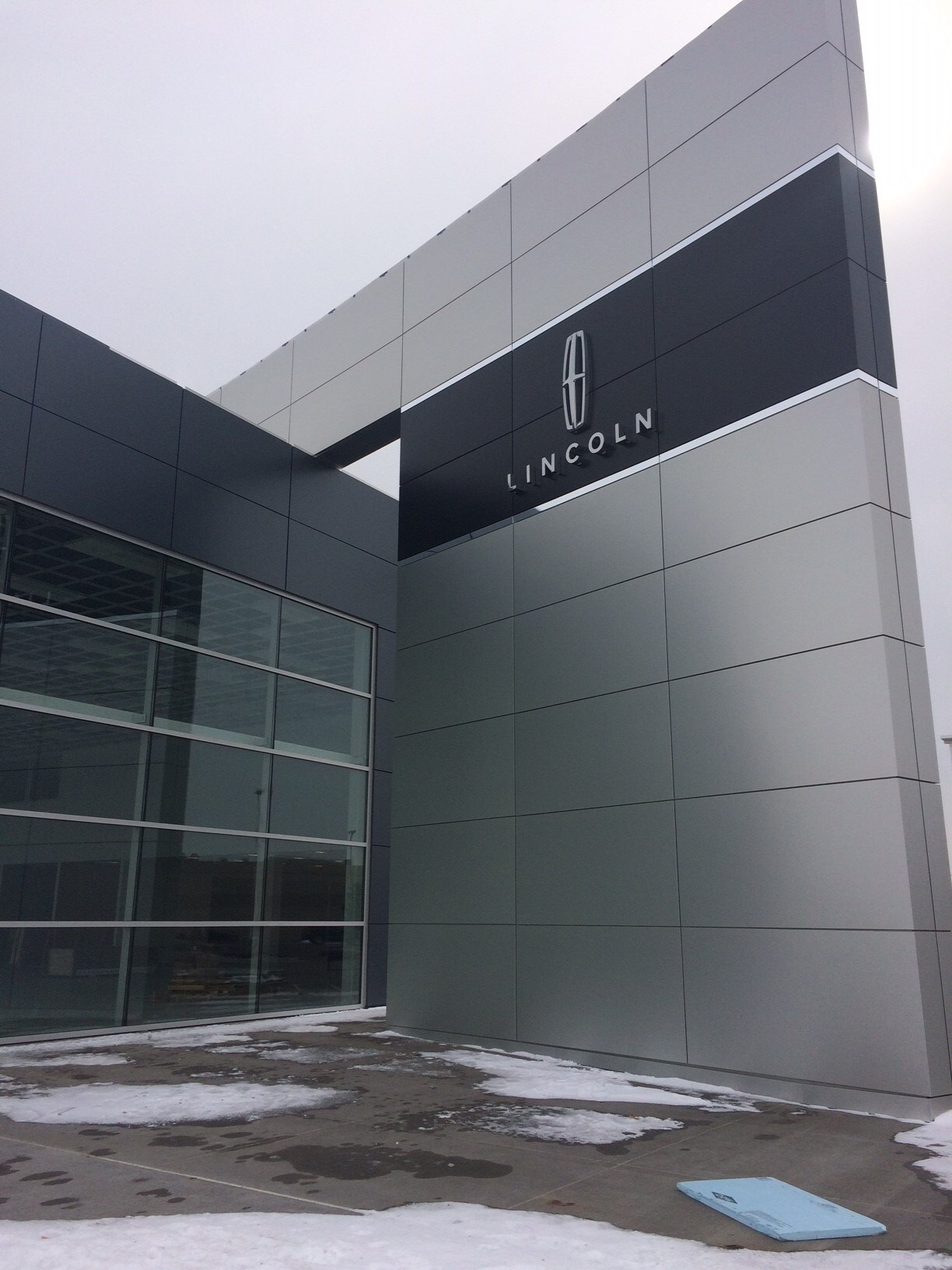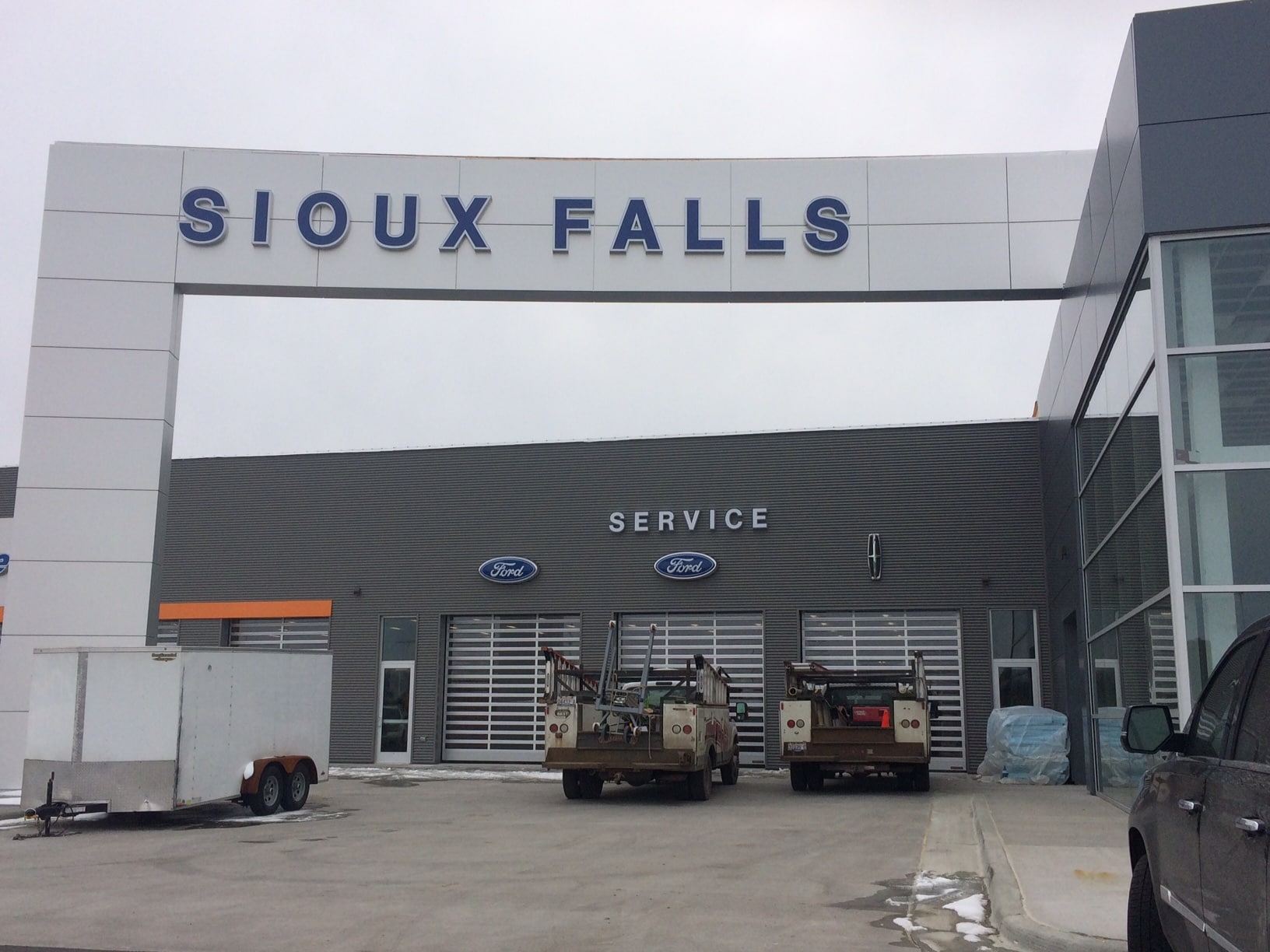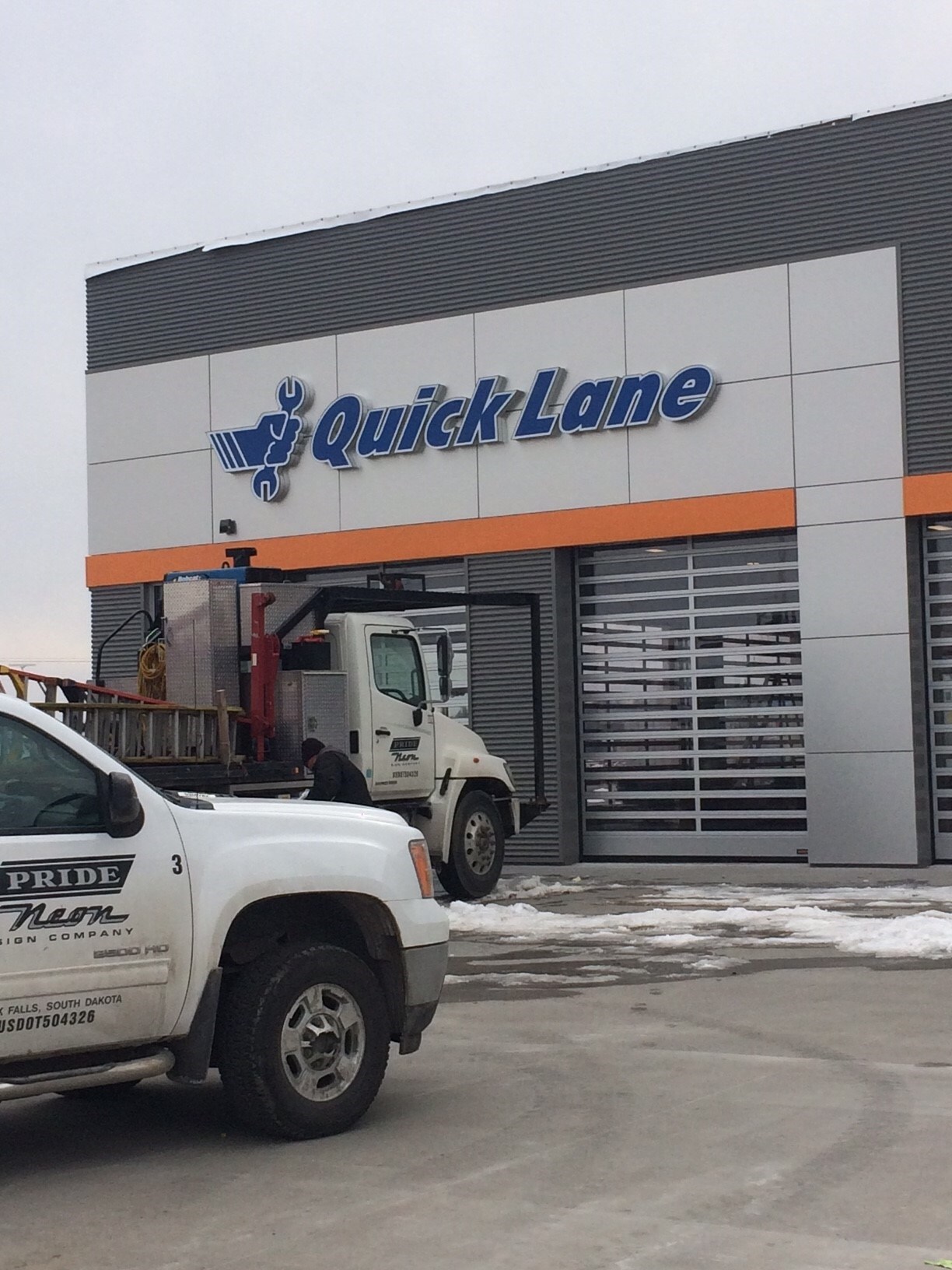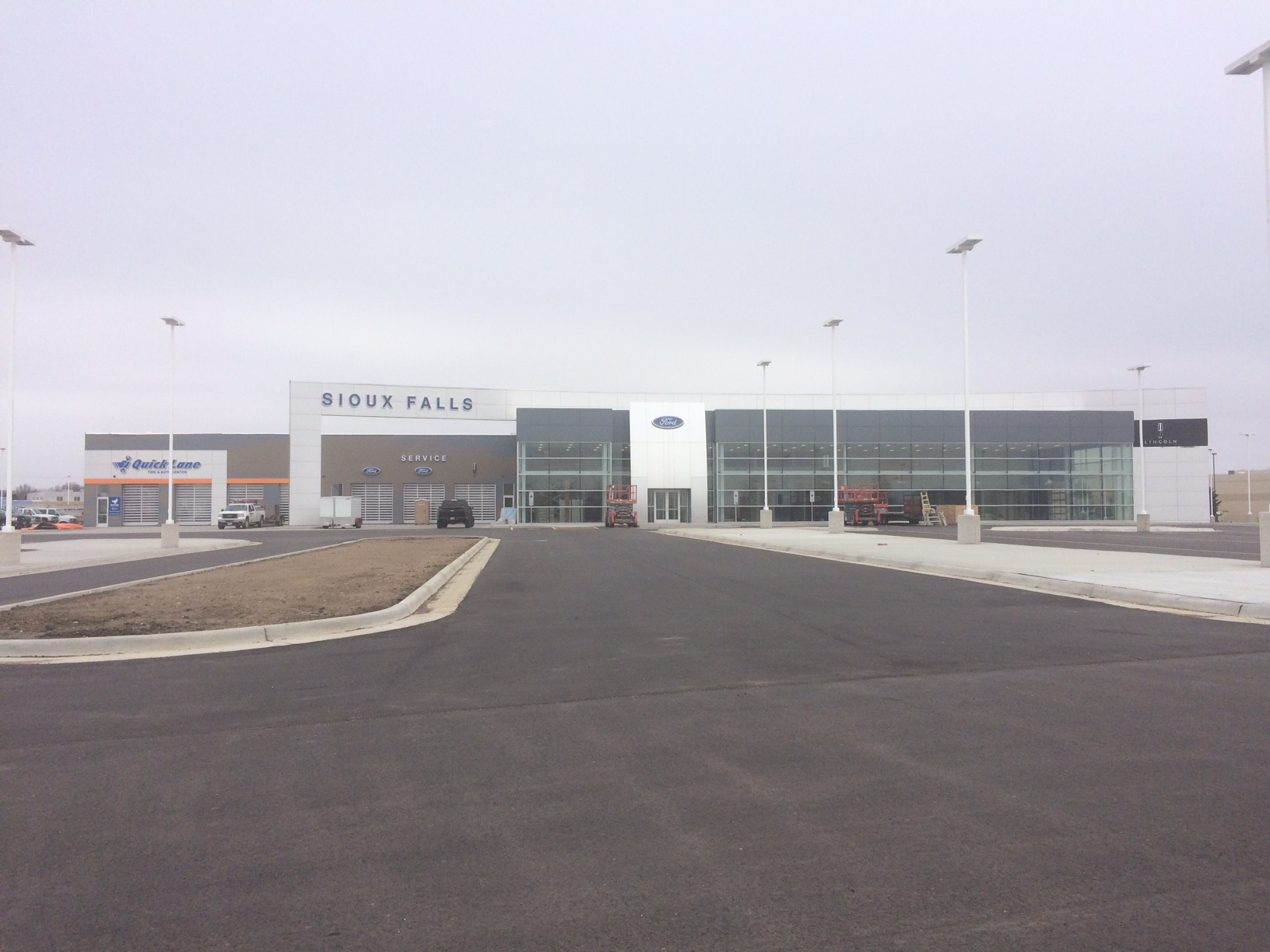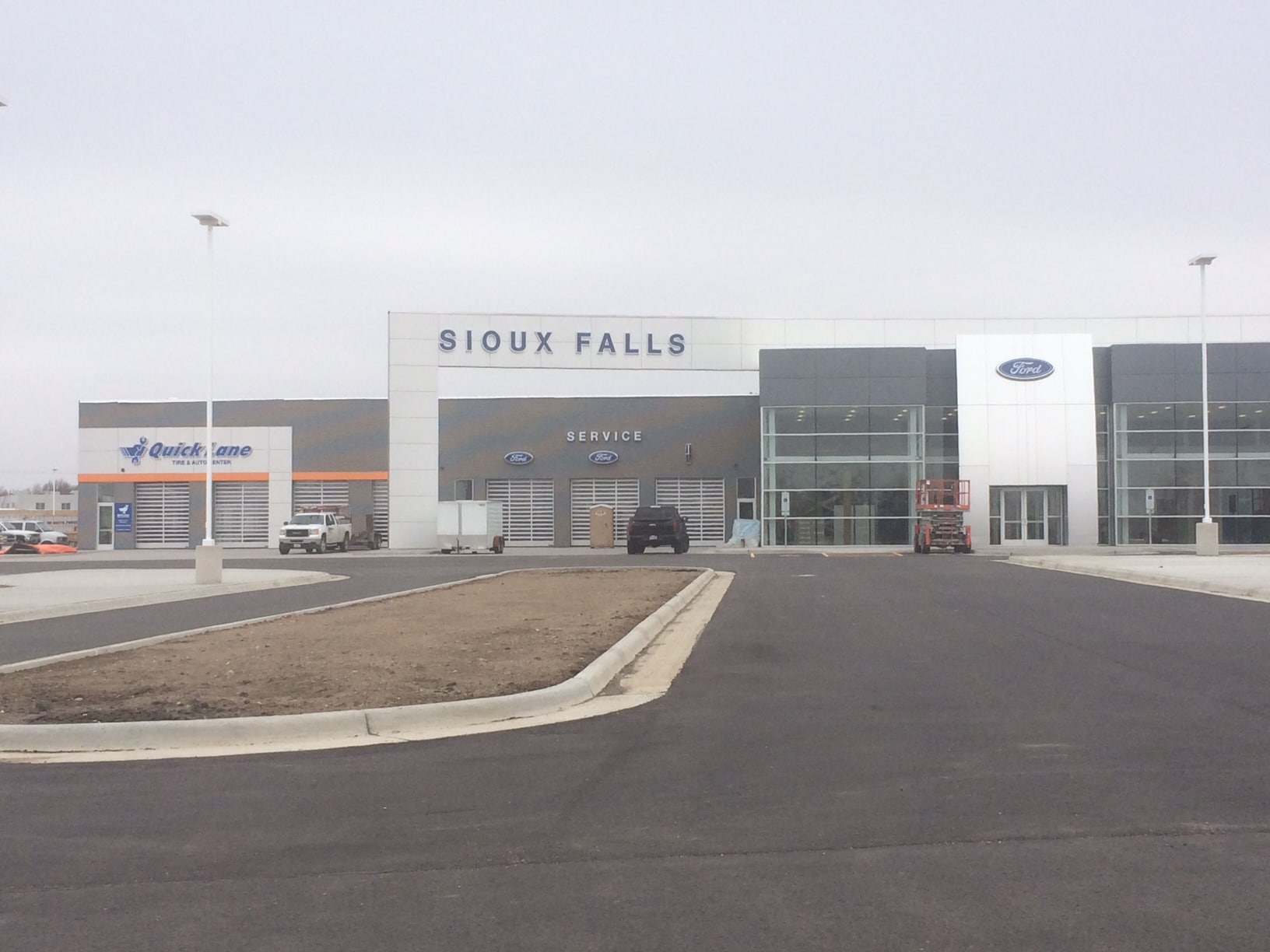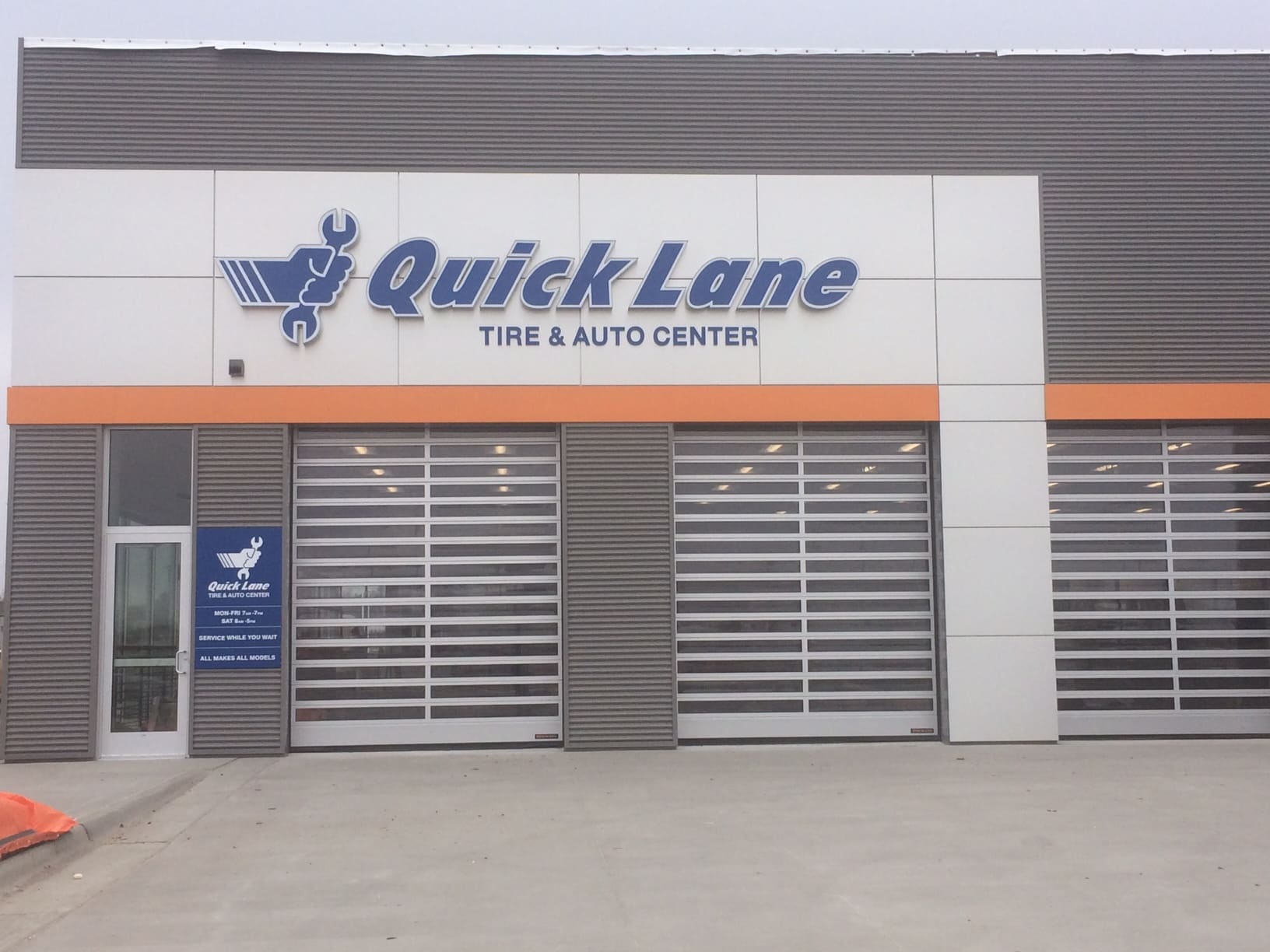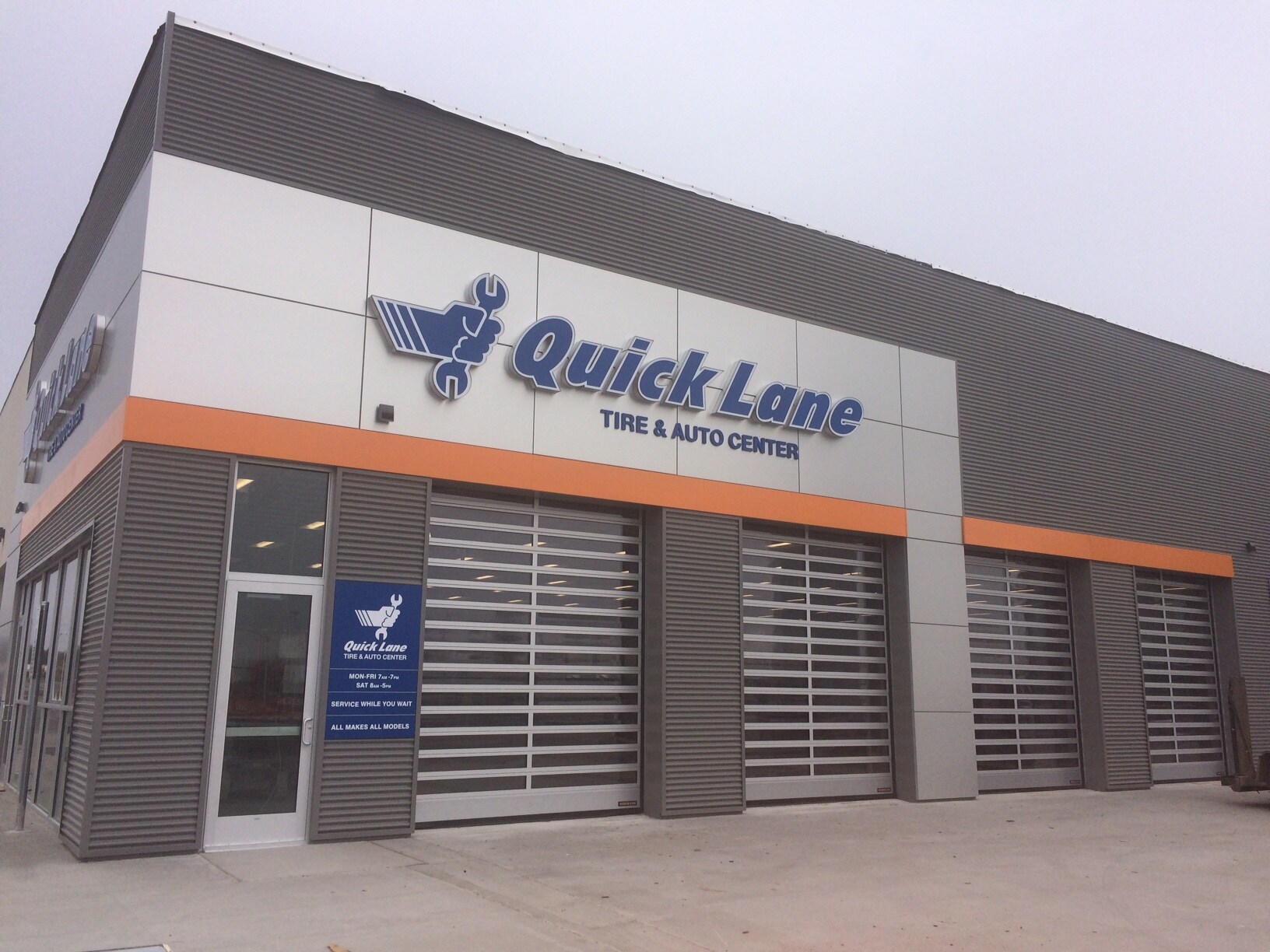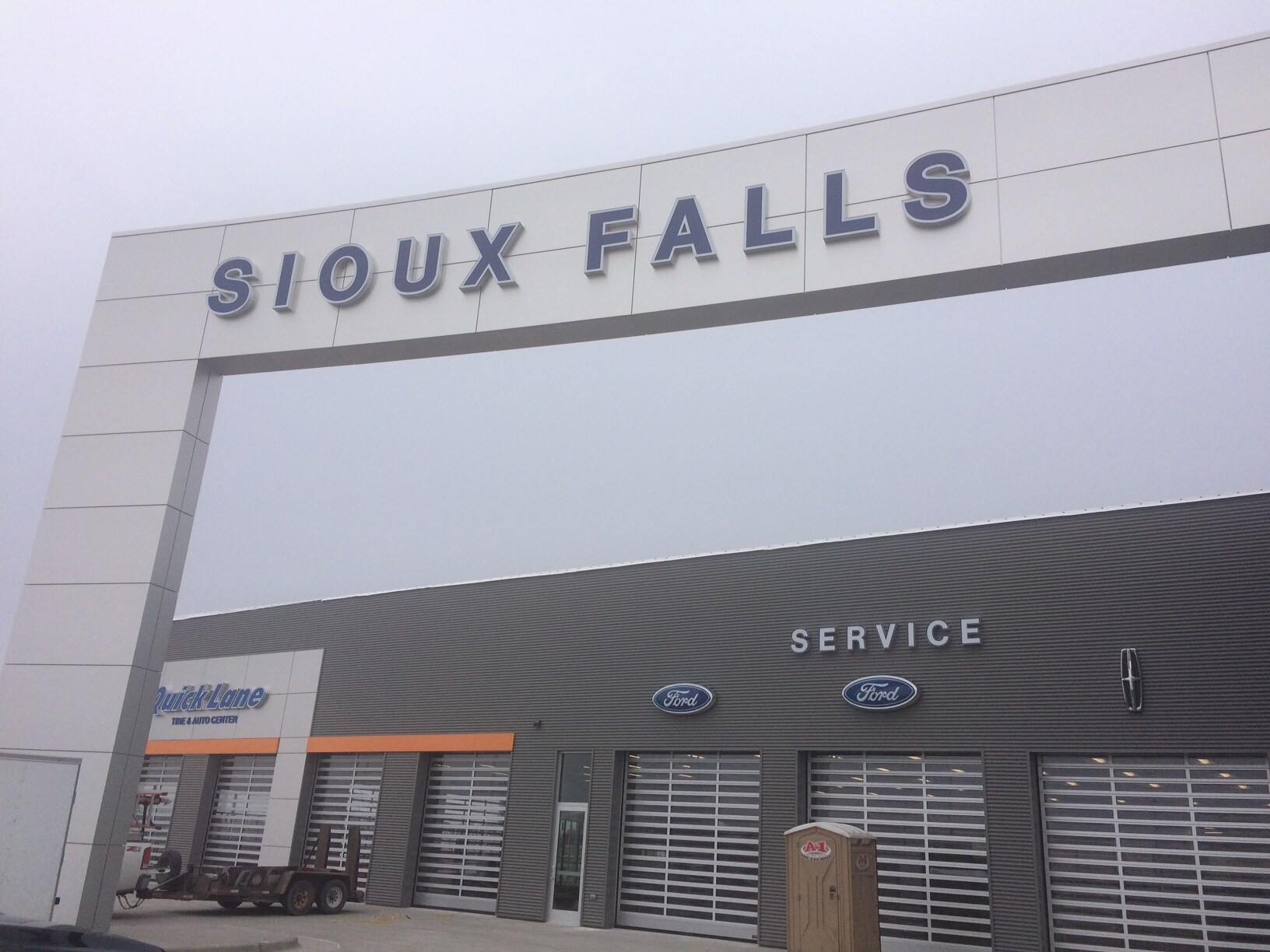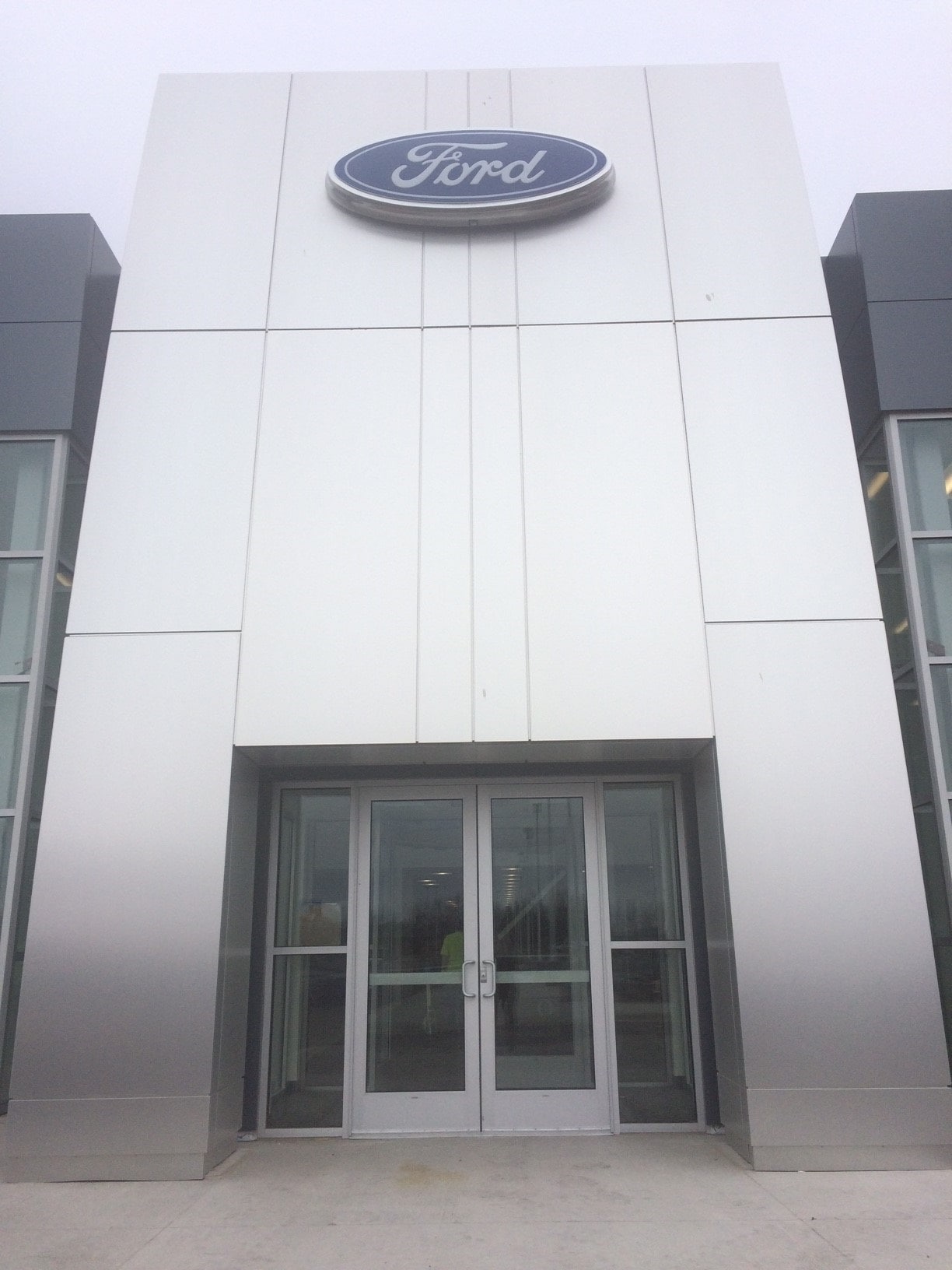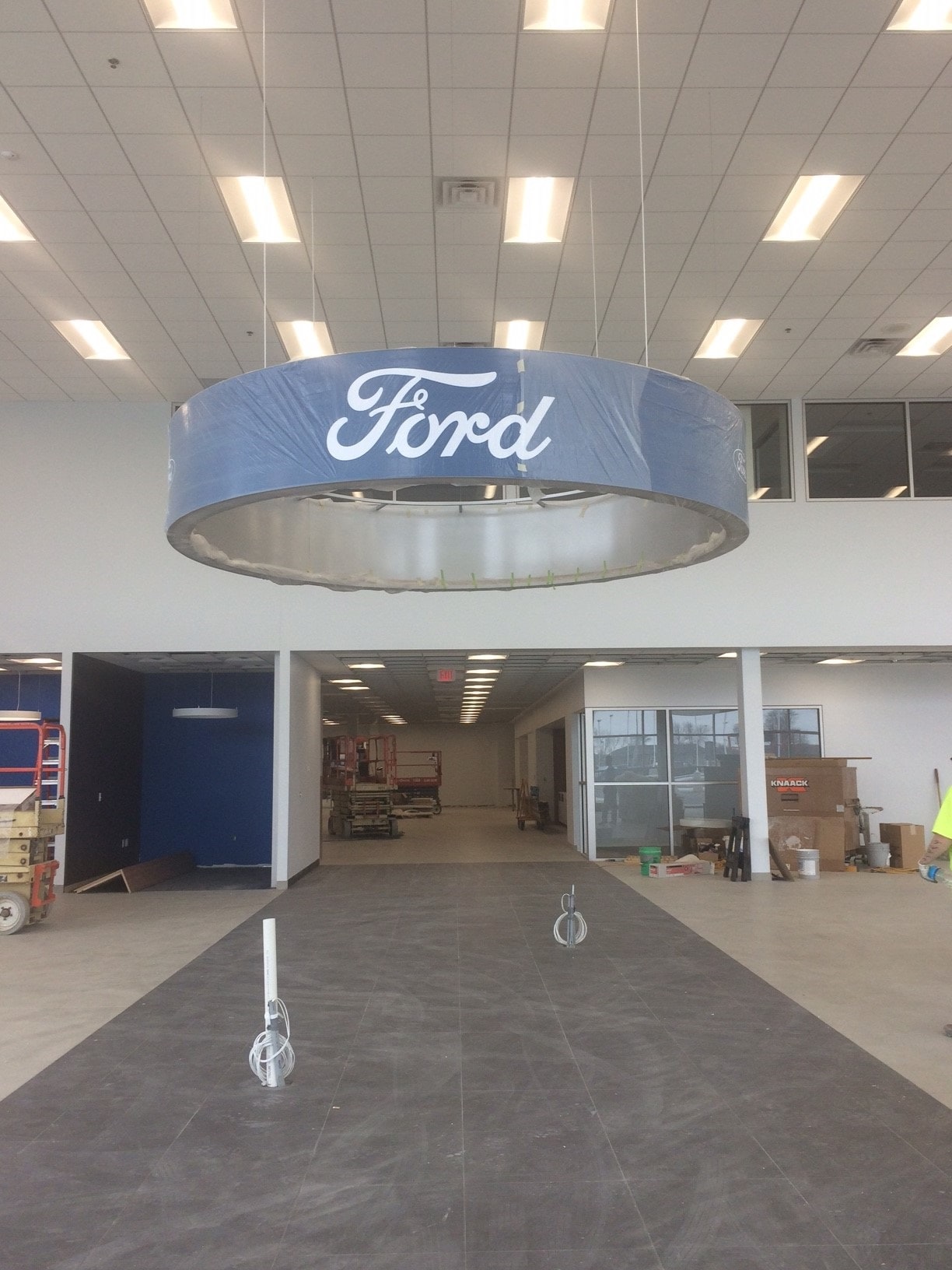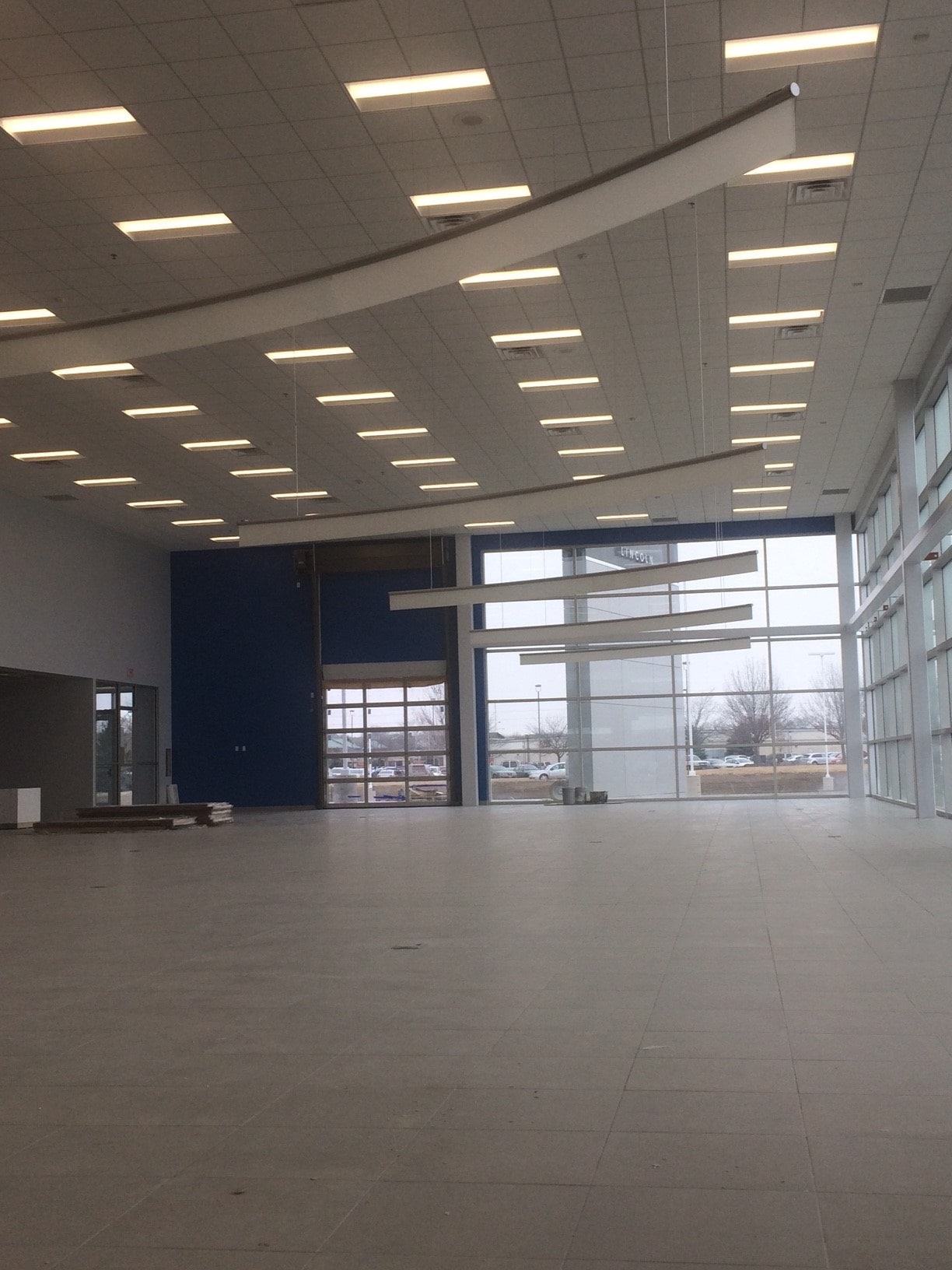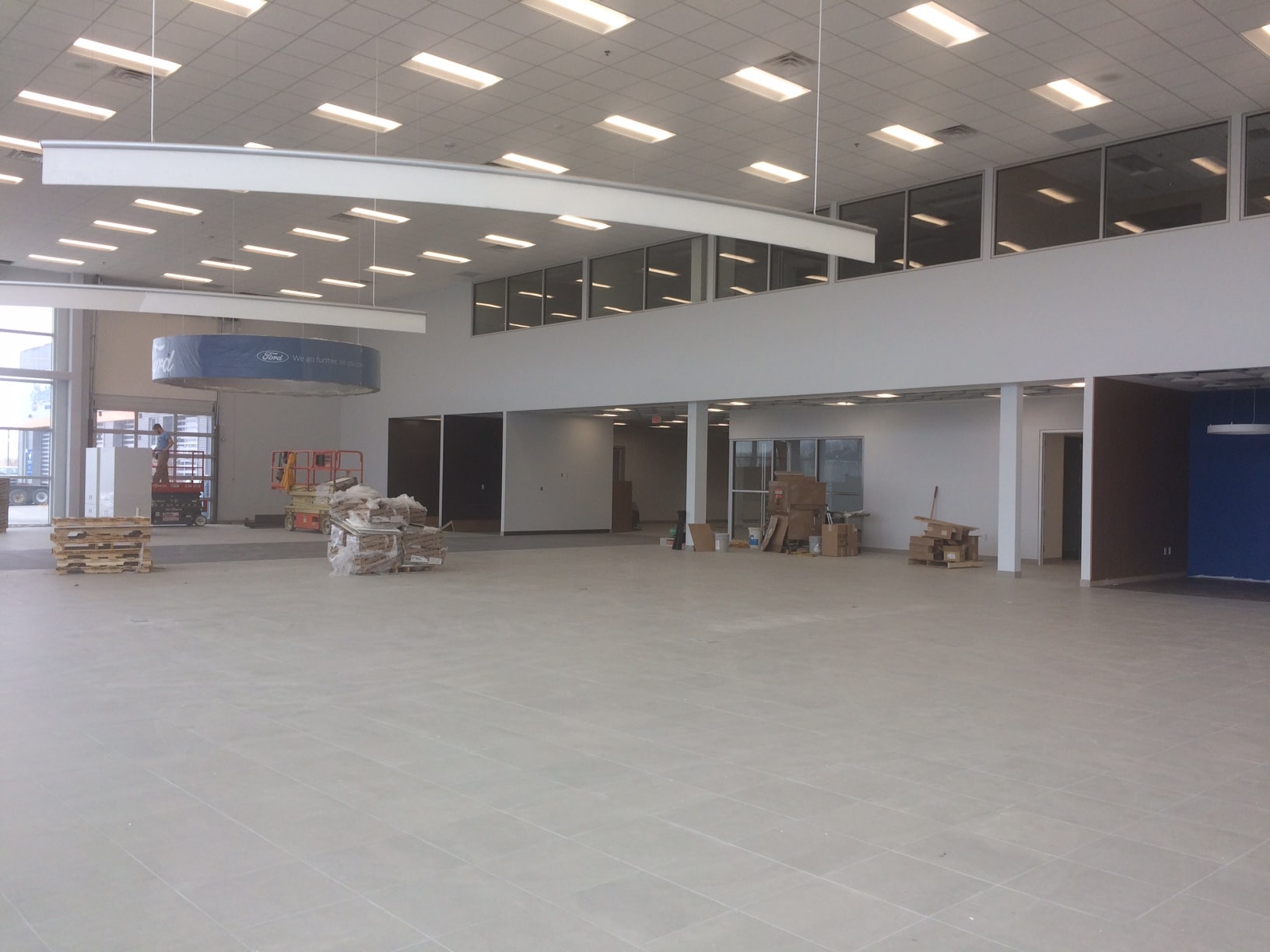 New and improved refreshment area!                                                                    Service Advisor desk area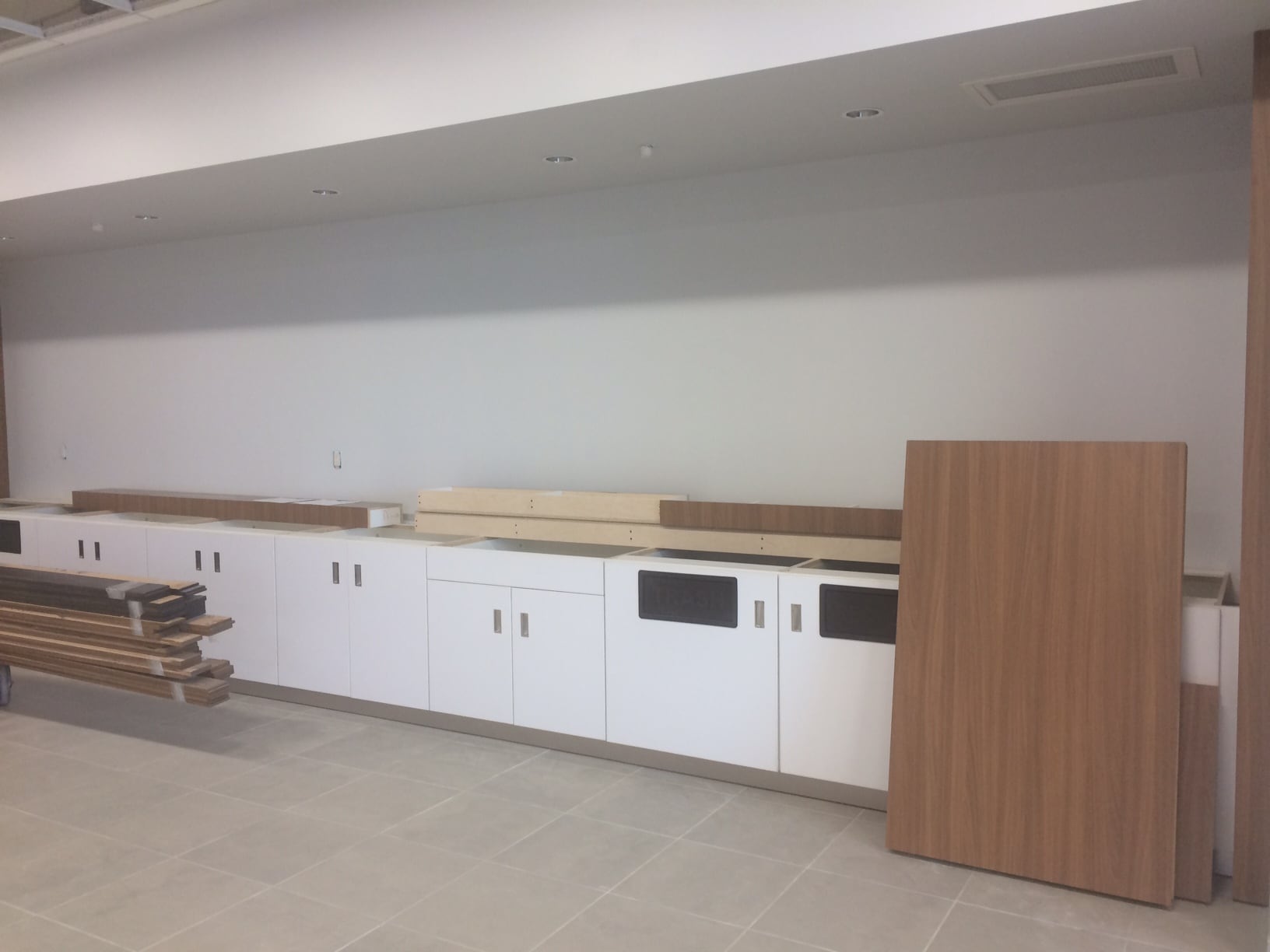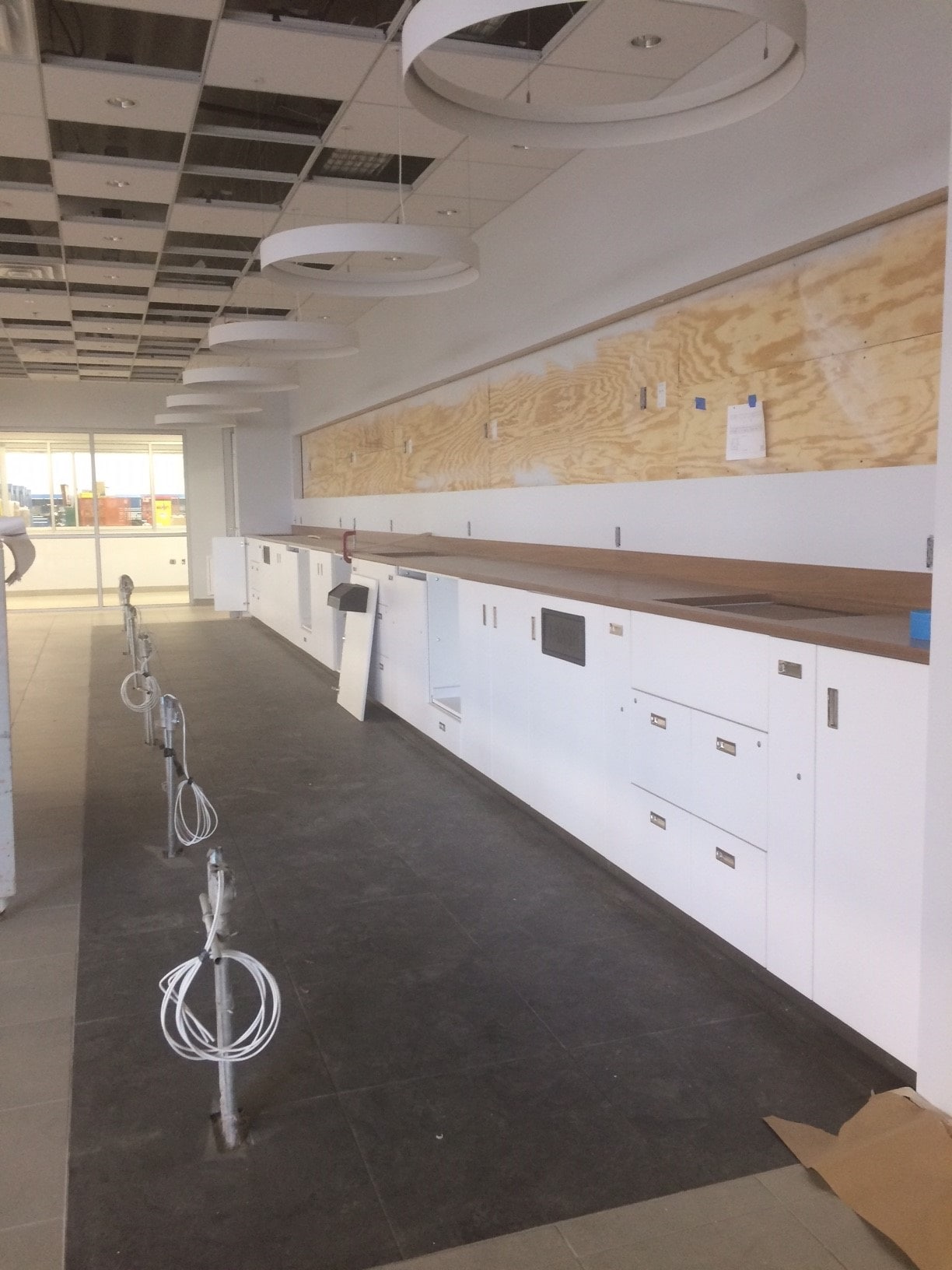 March 2017 (week 3)
   Front receptionist desk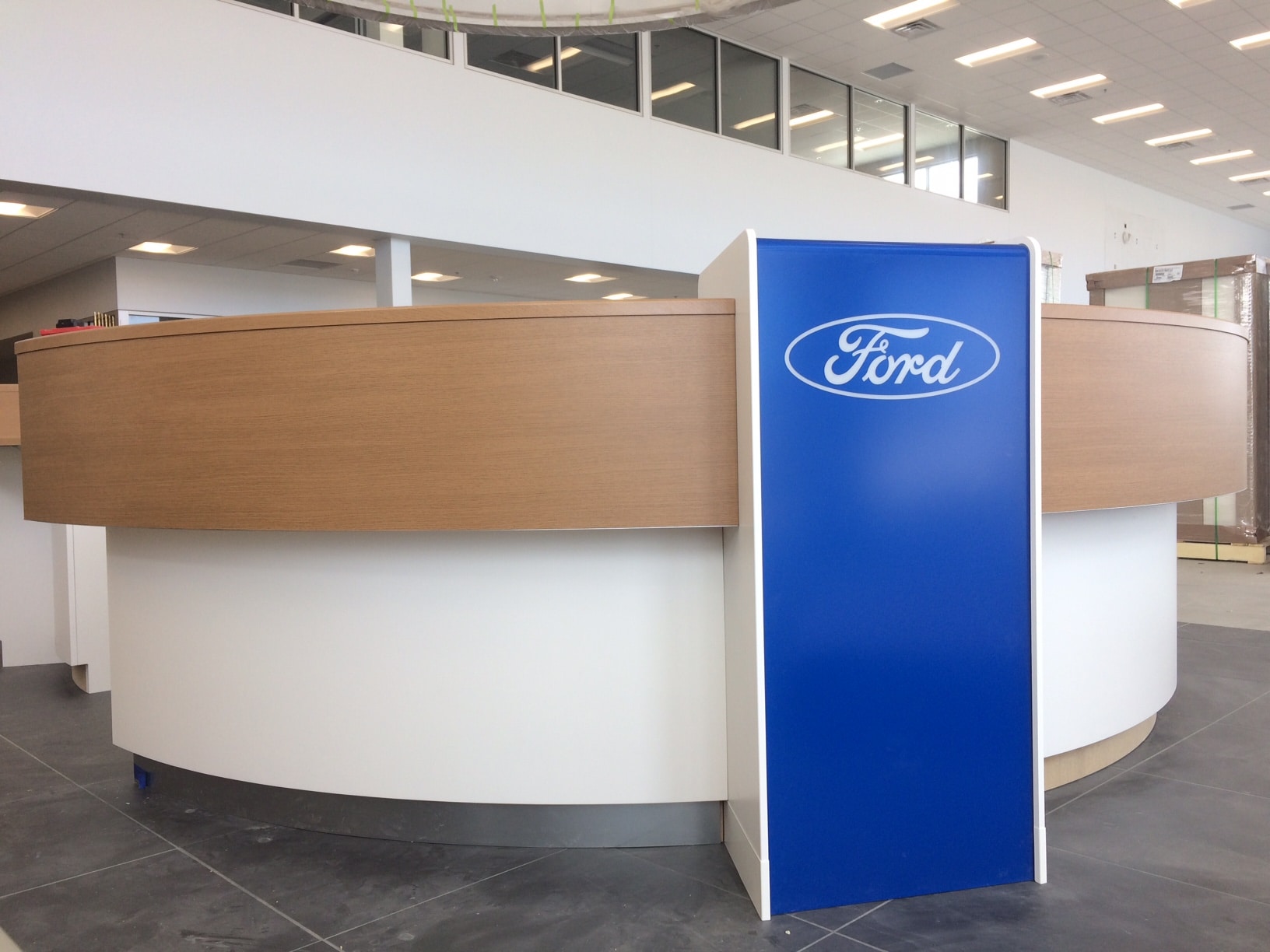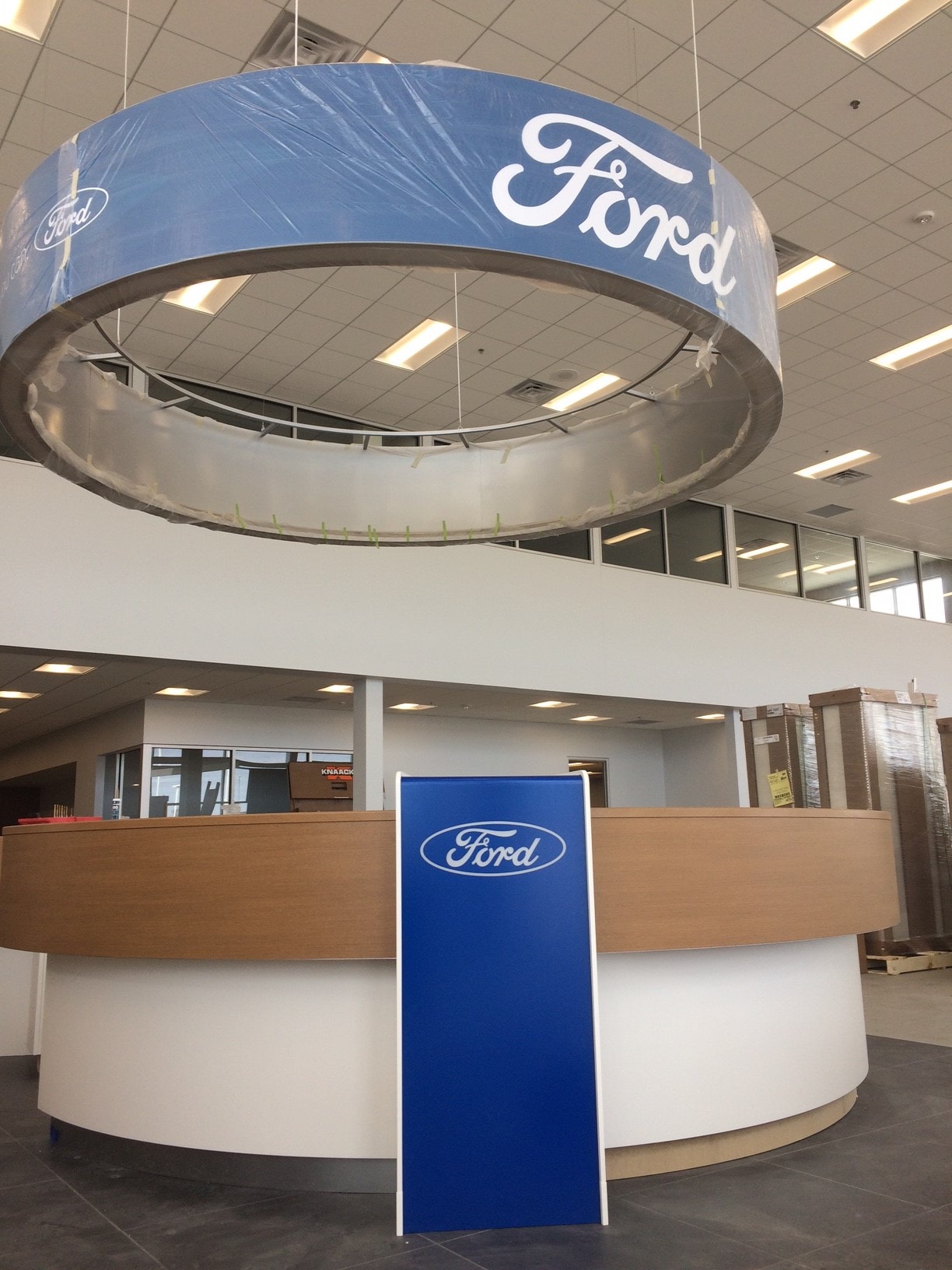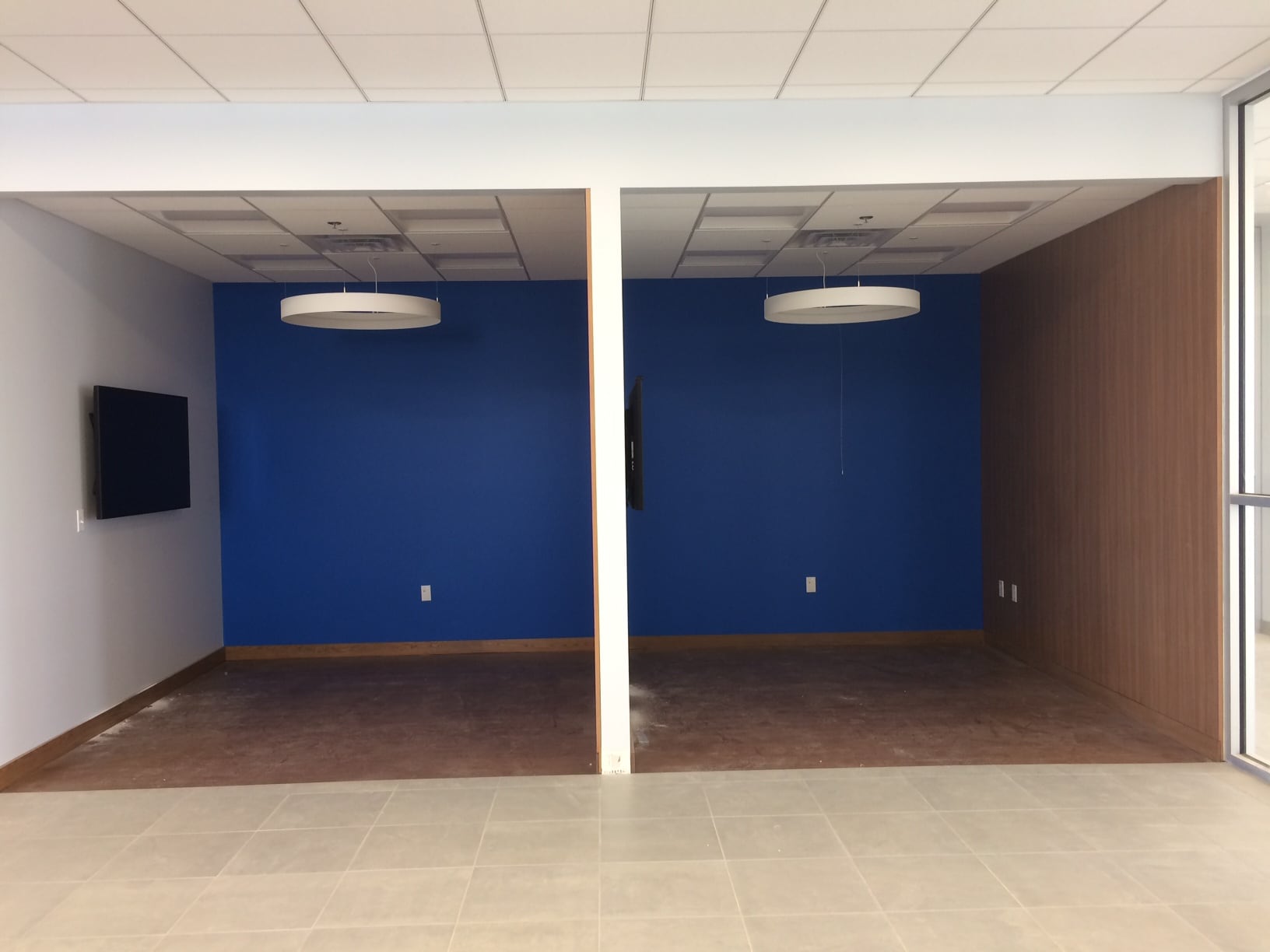 Furniture and accessories starting to come in!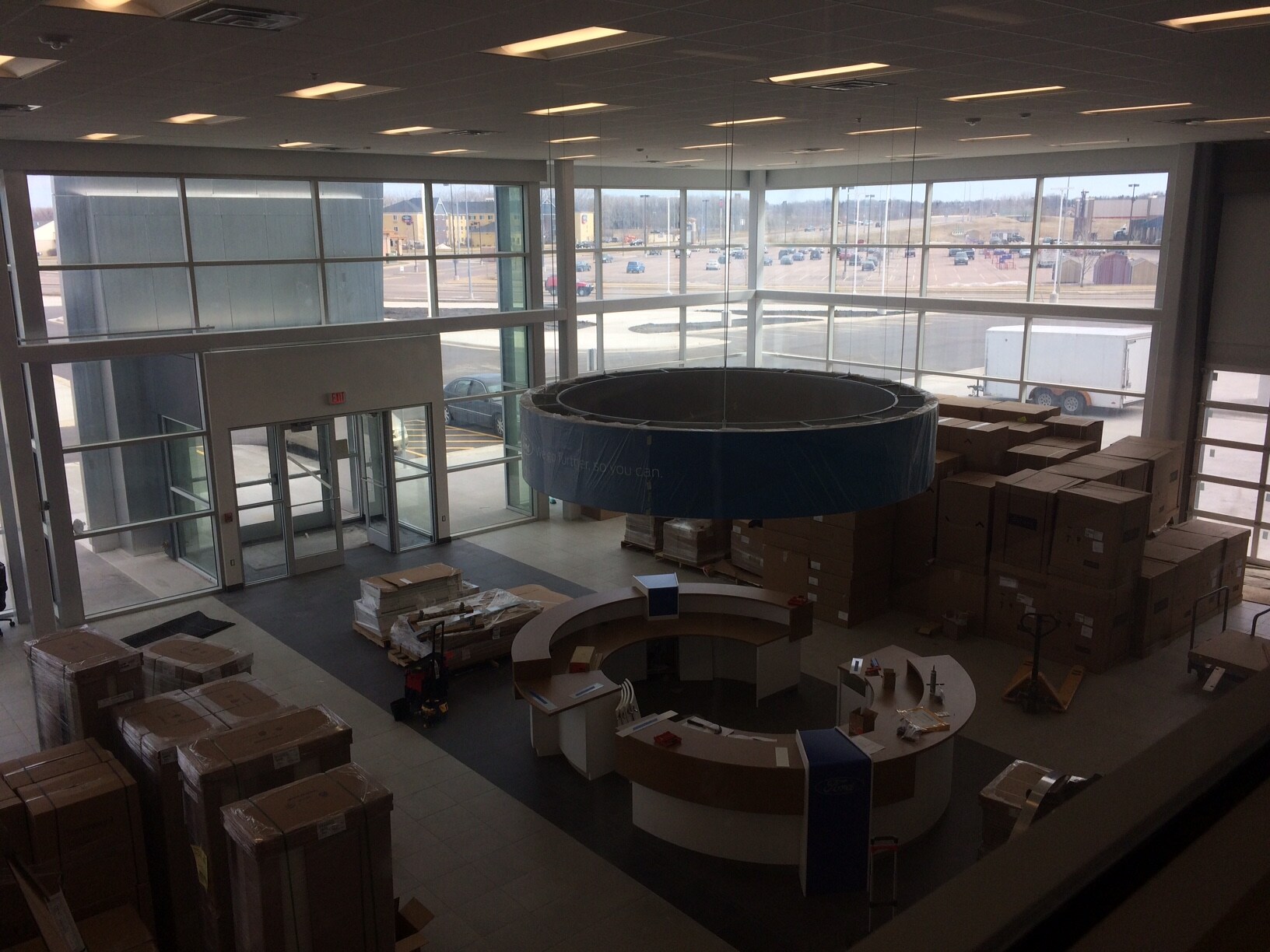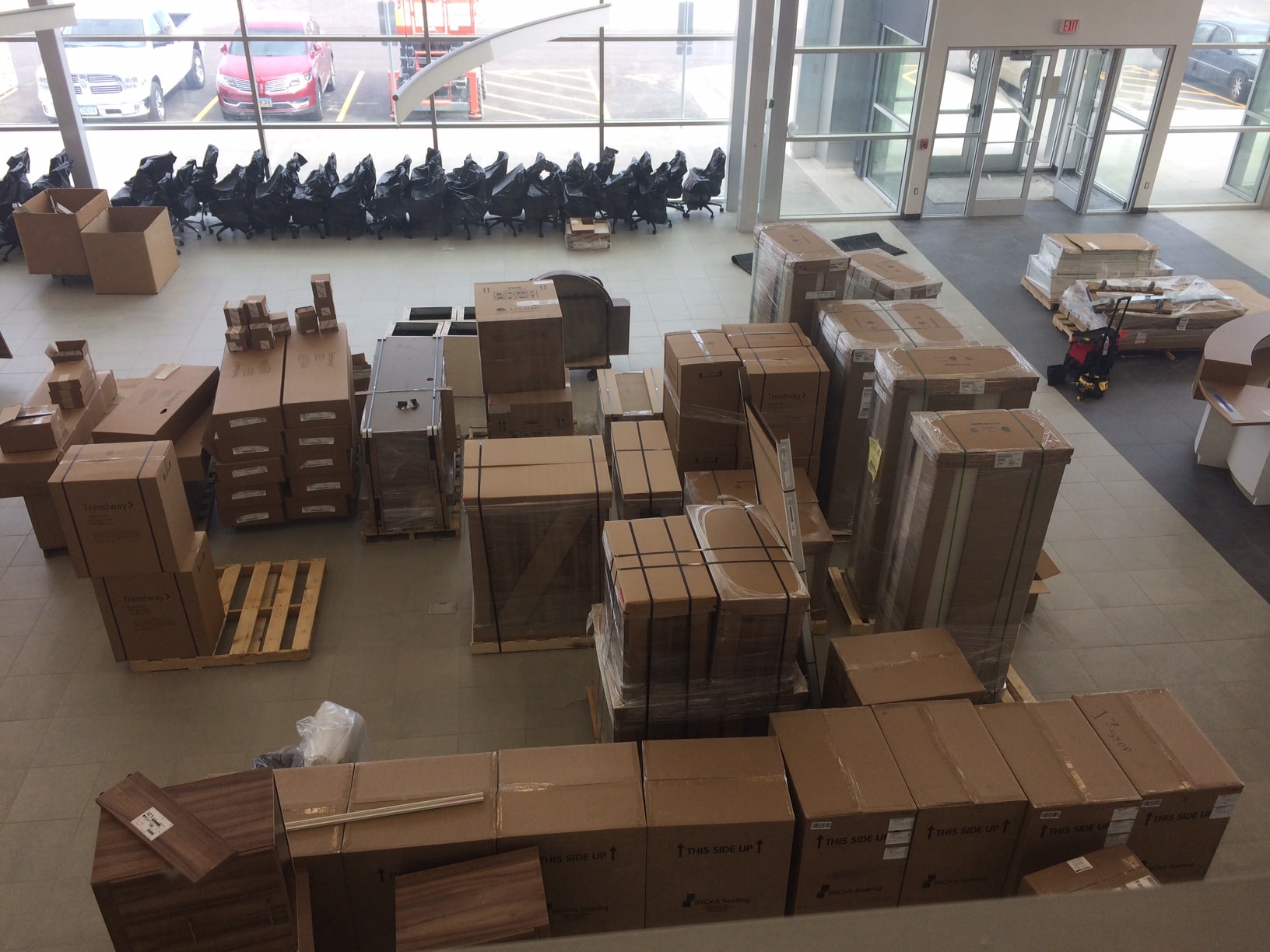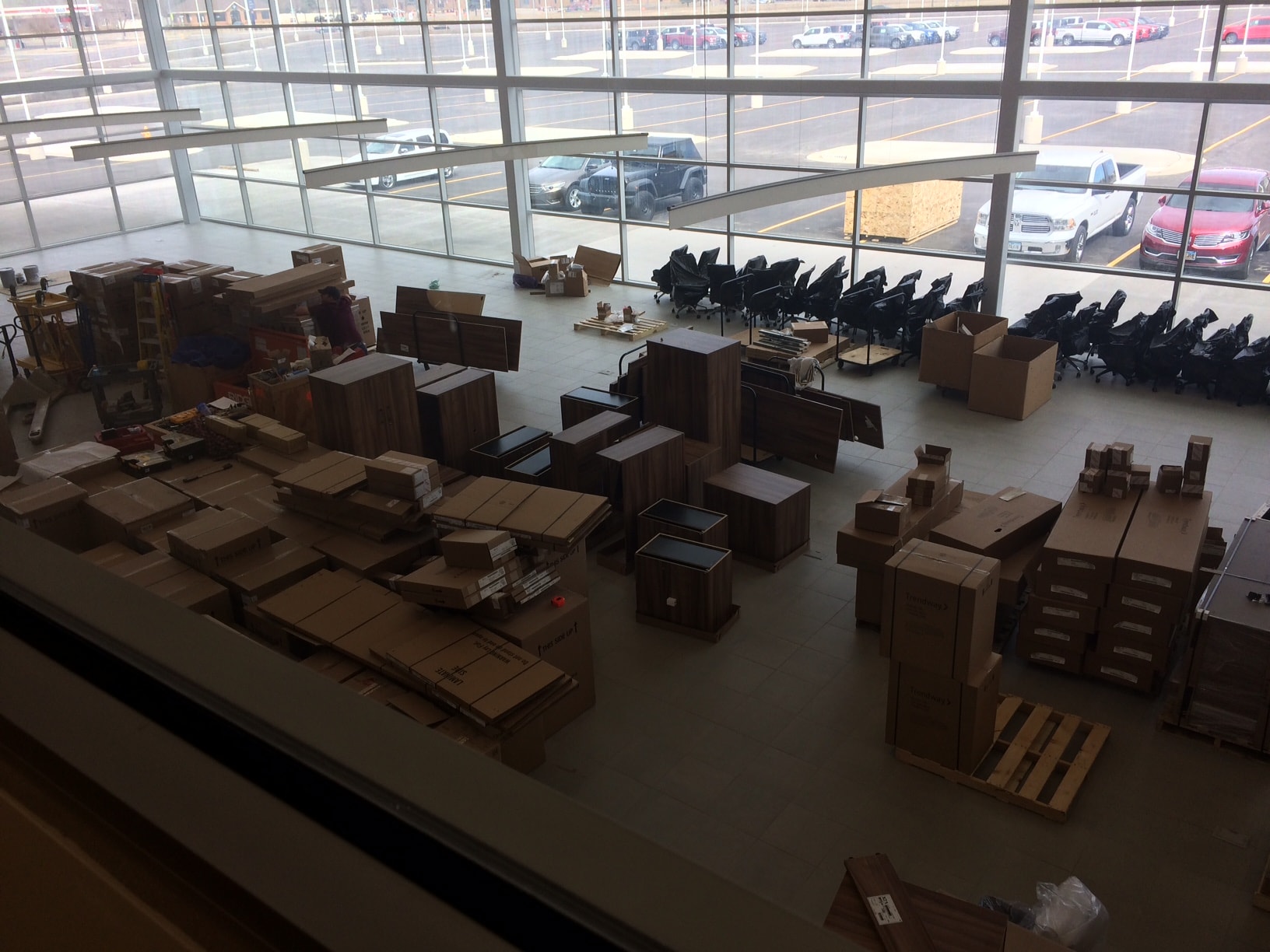 March 2017 (week 4)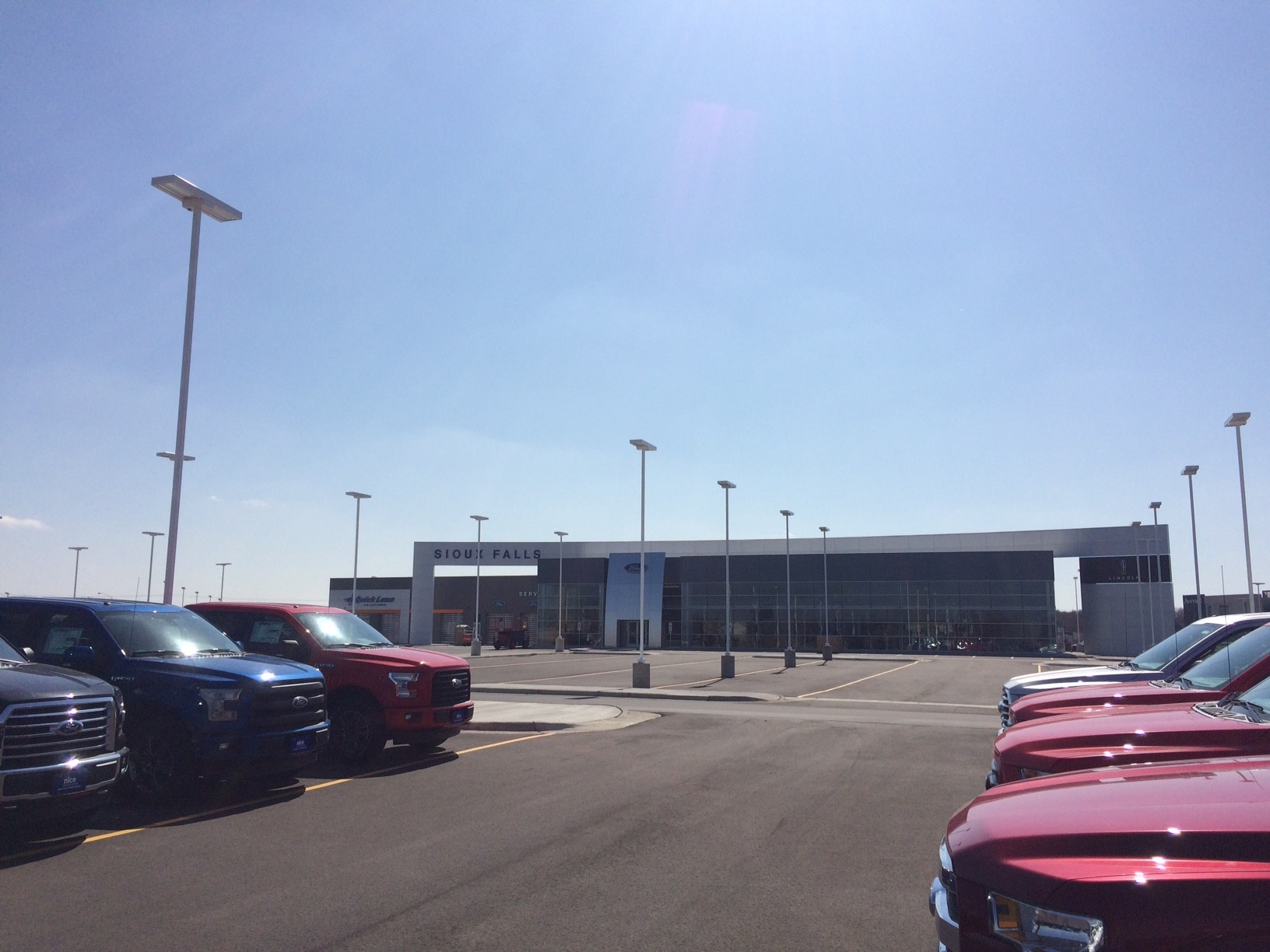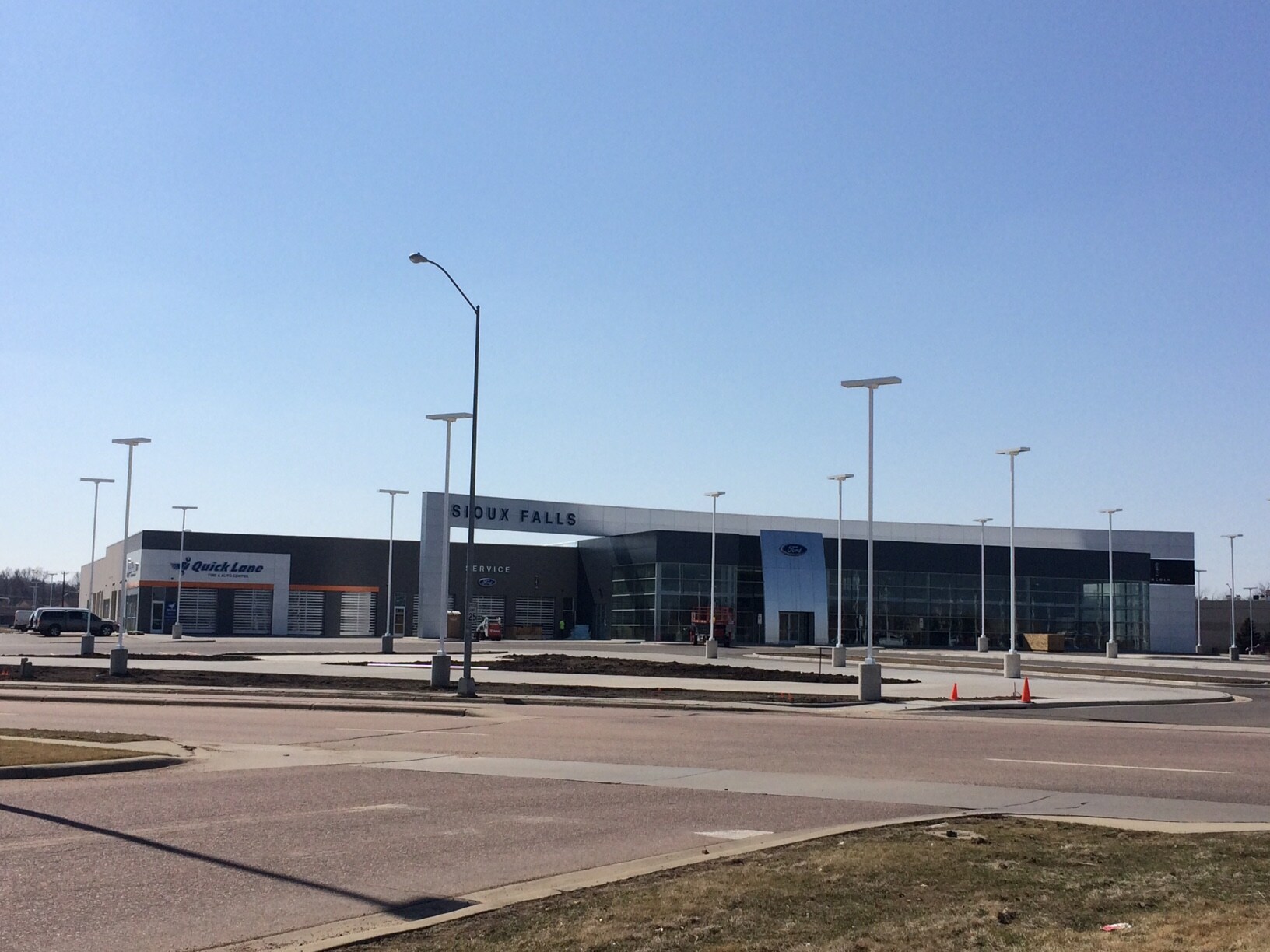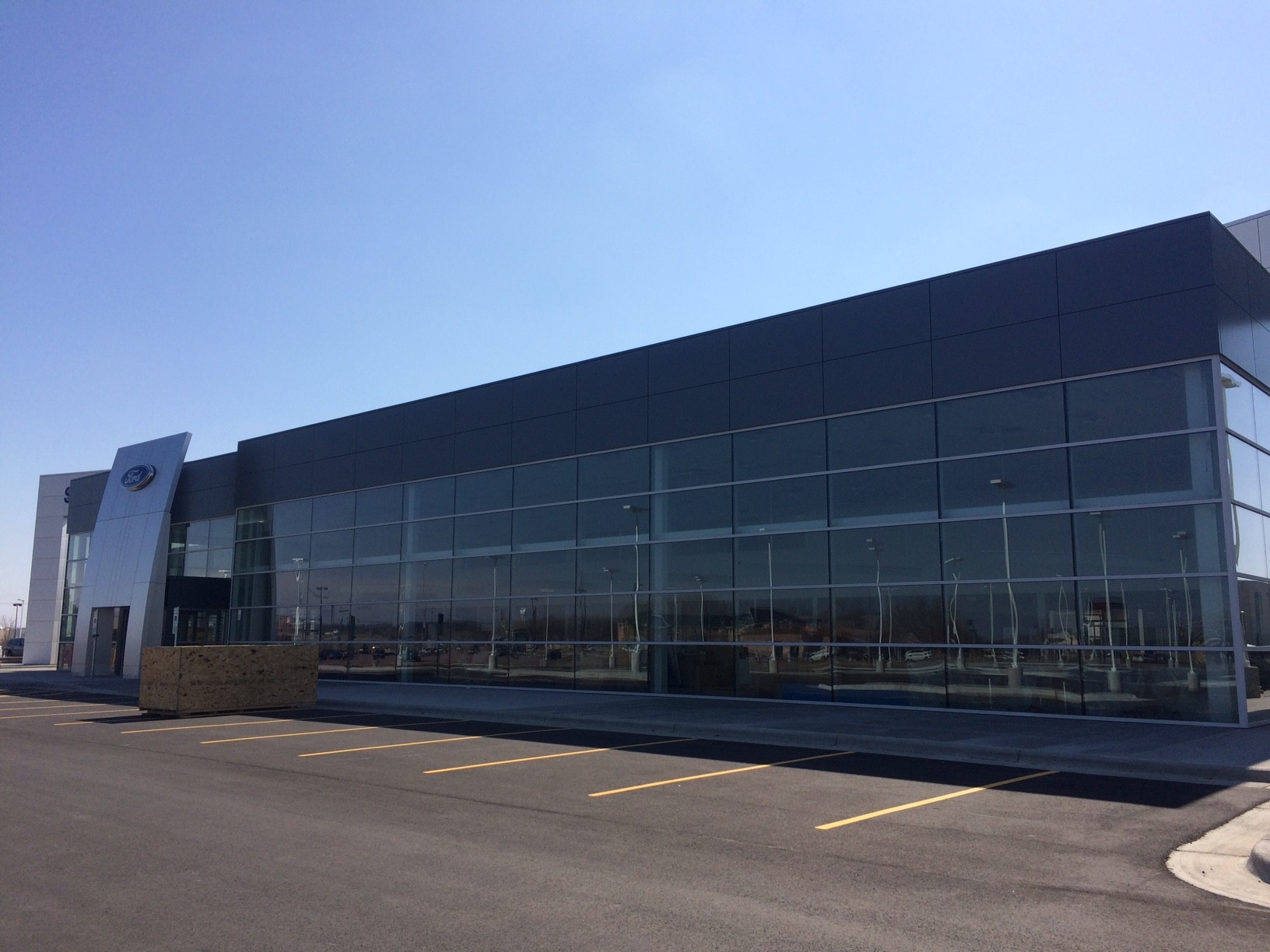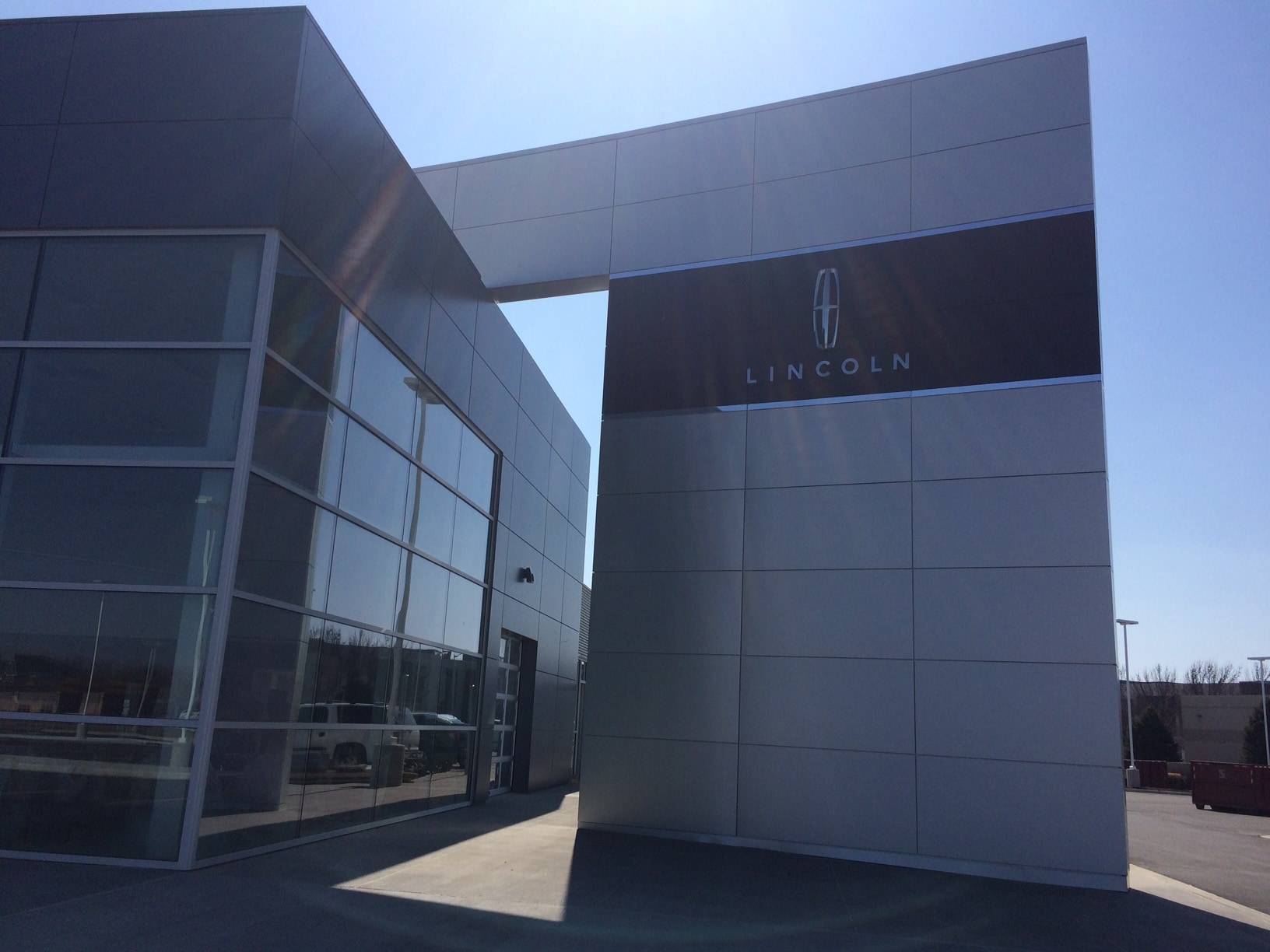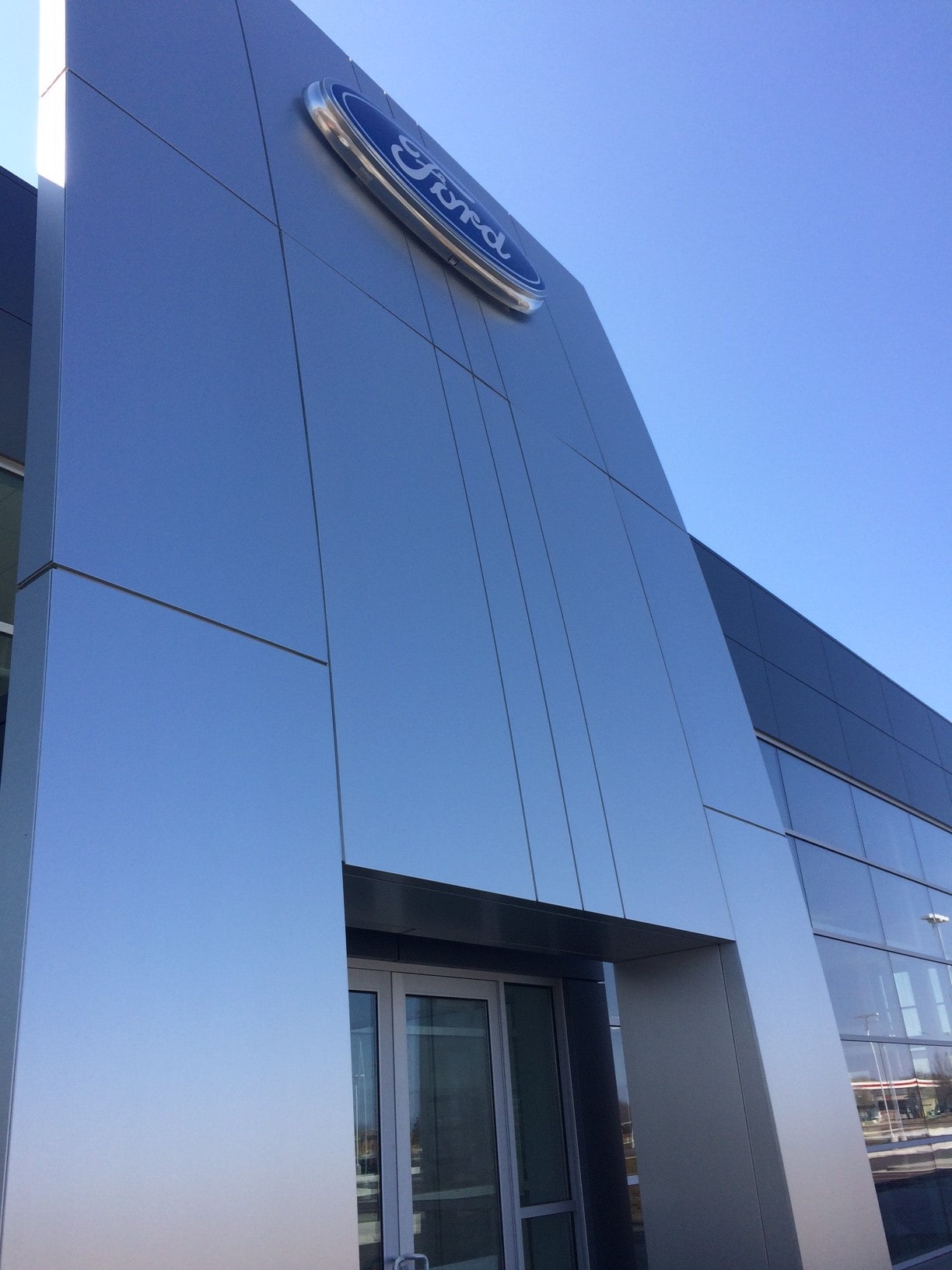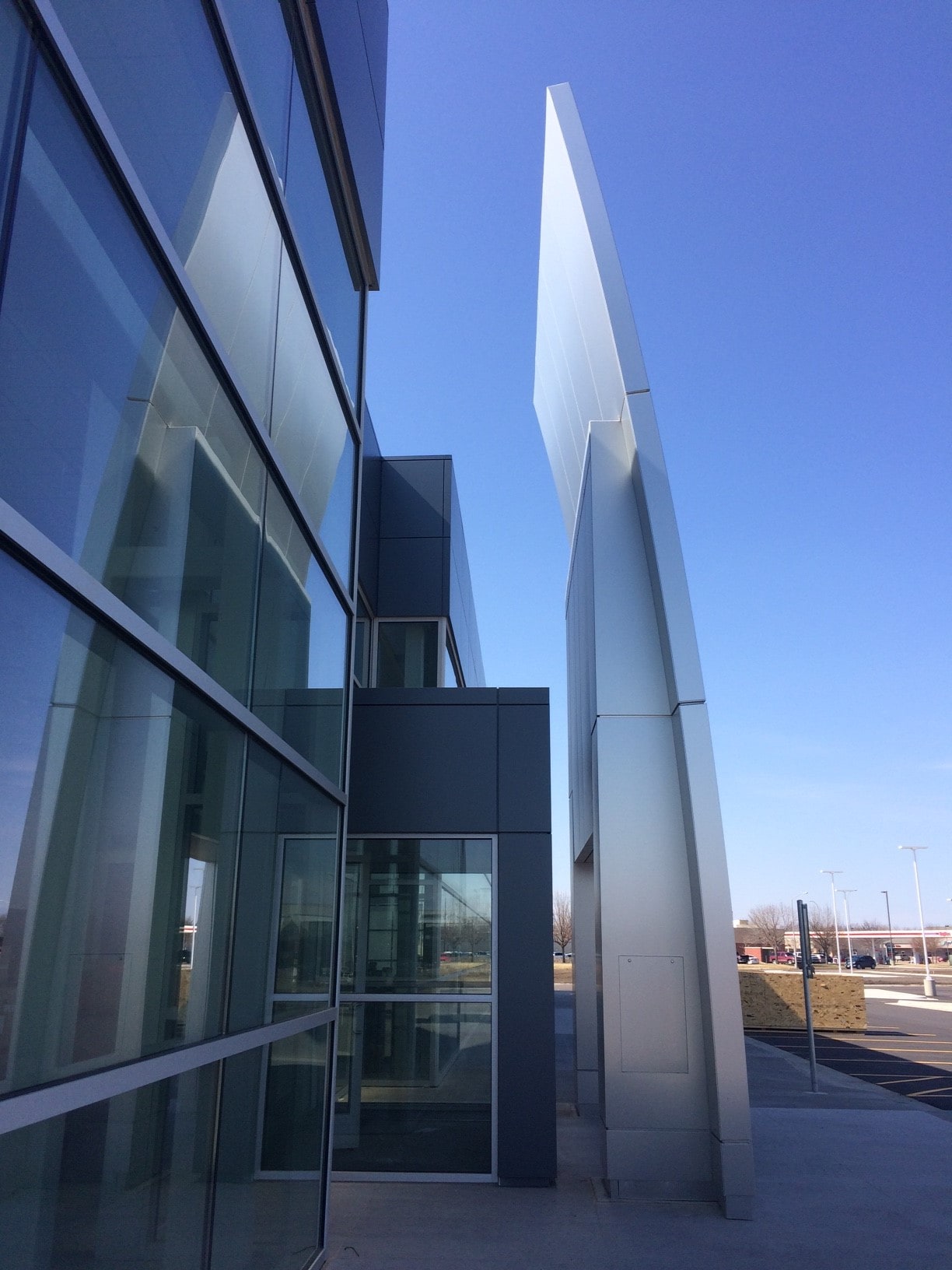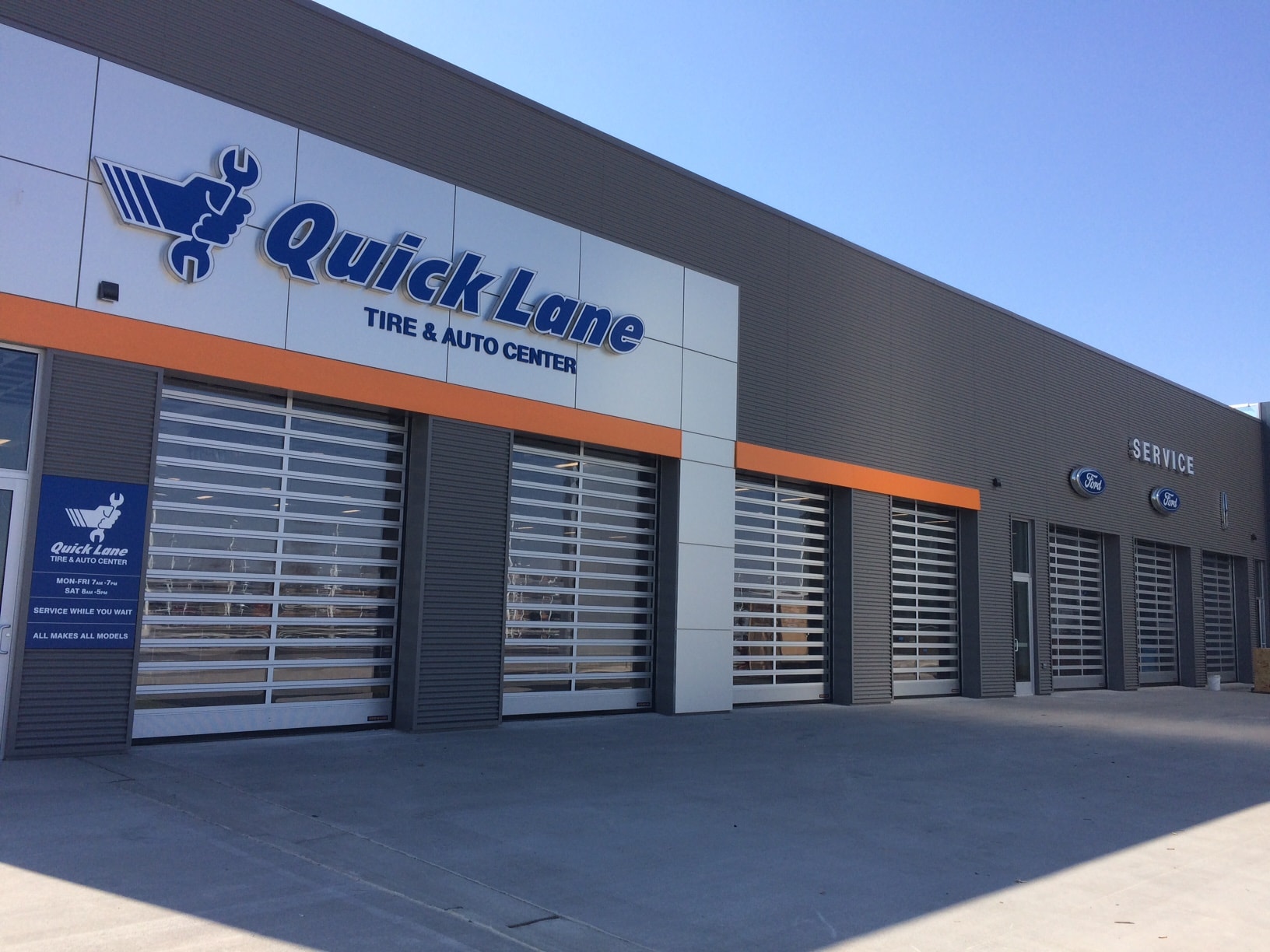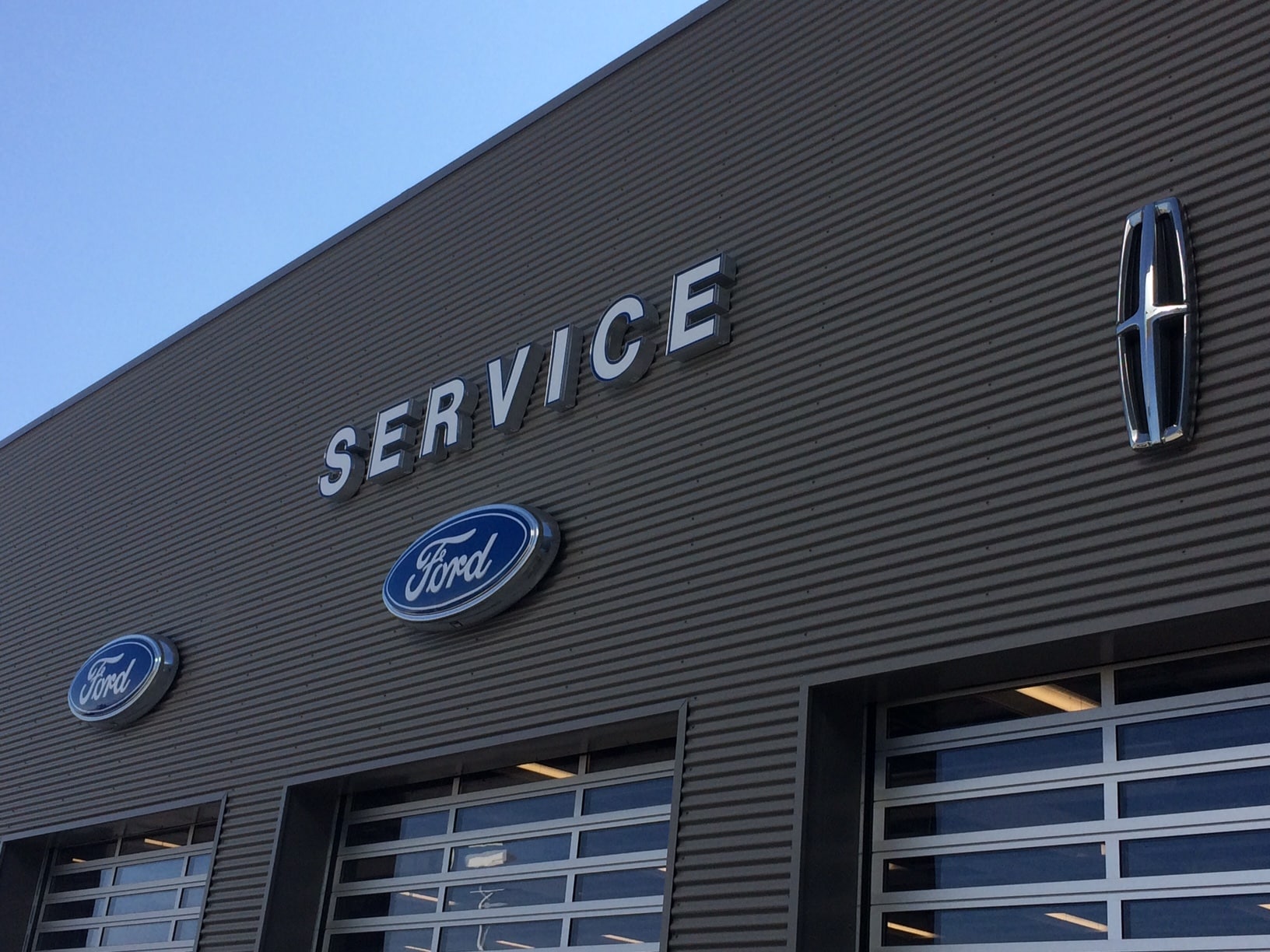 Ford and Lincoln Service Advisor desks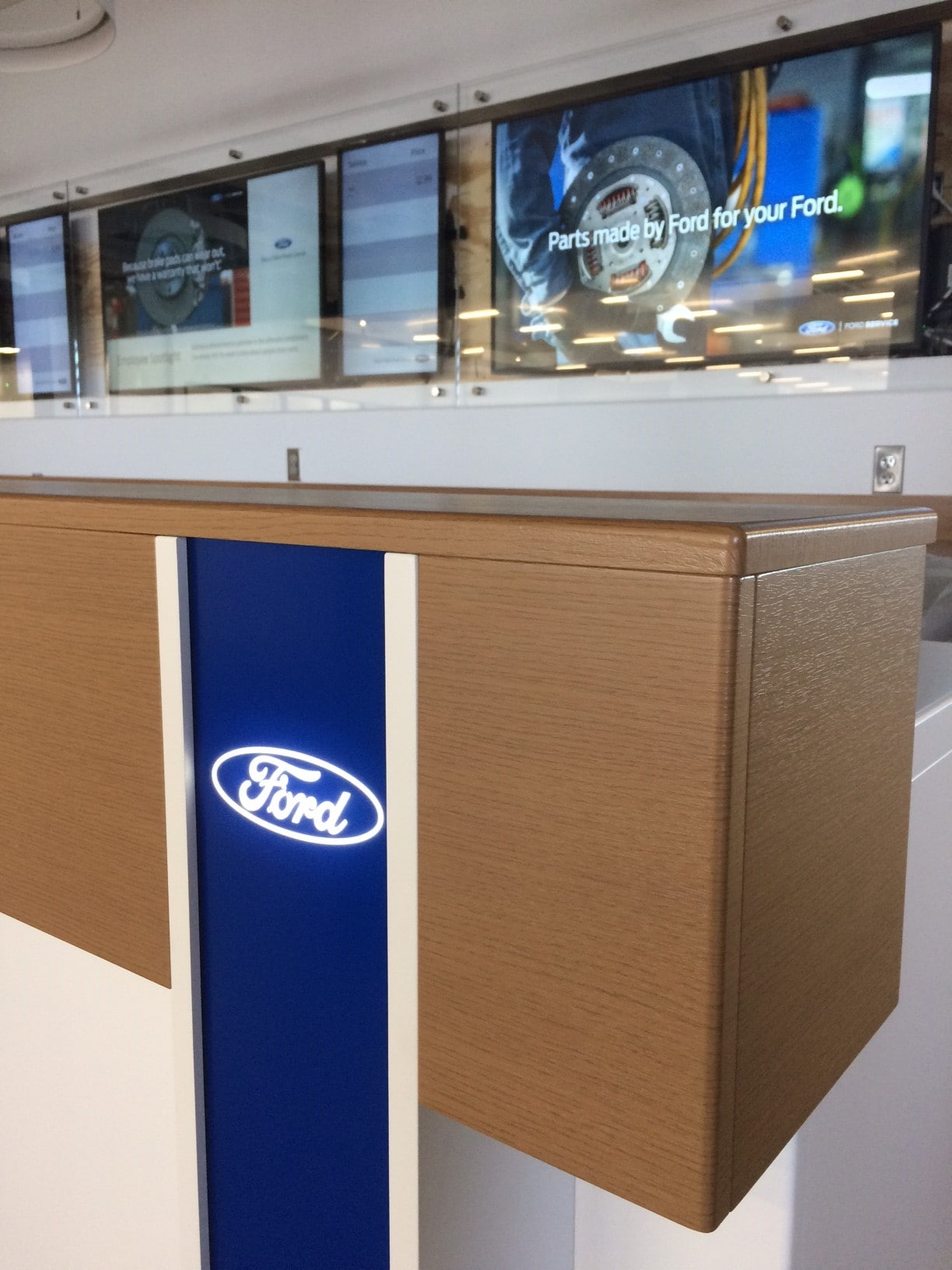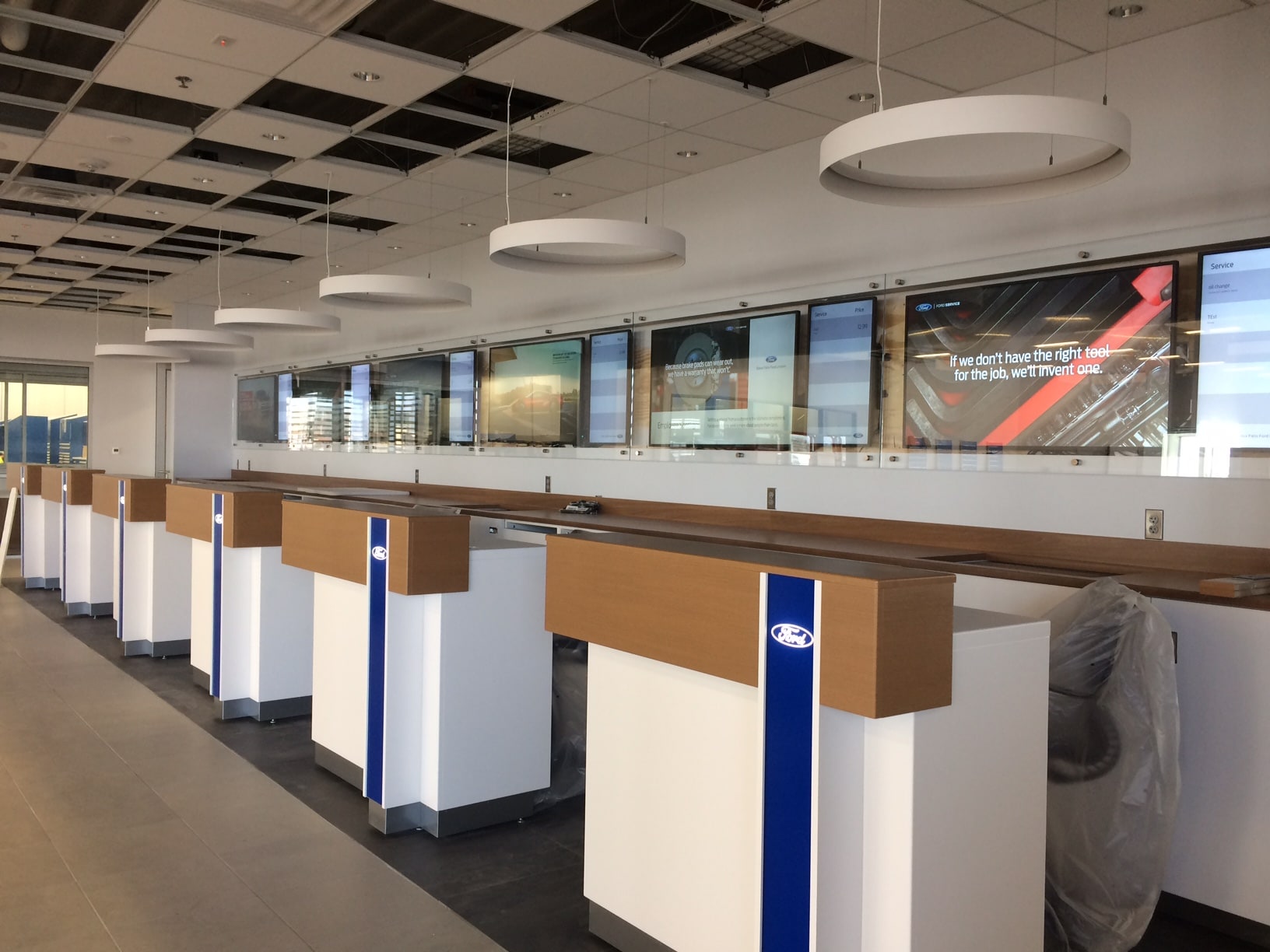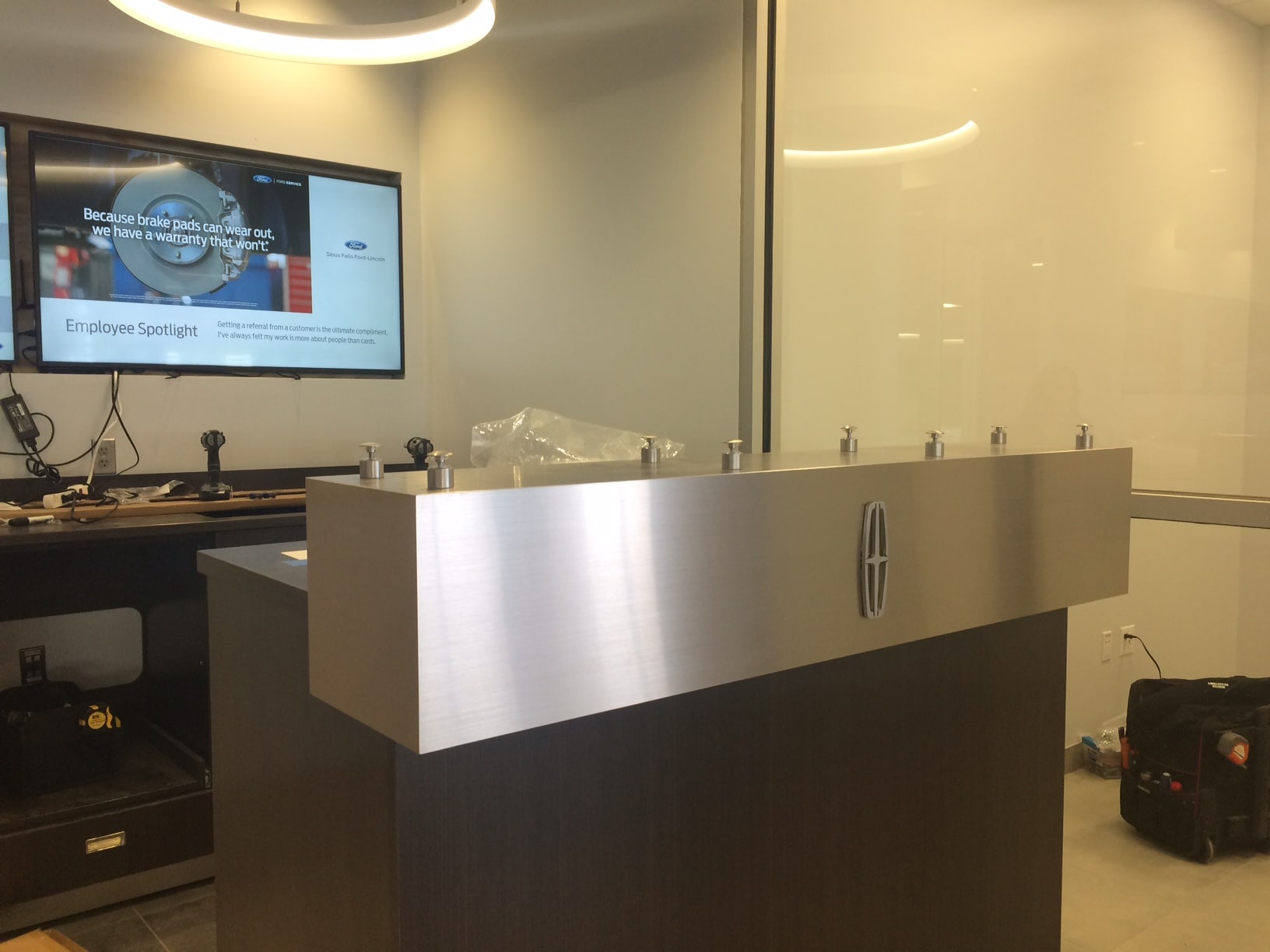 Quick Lane and service customer waiting area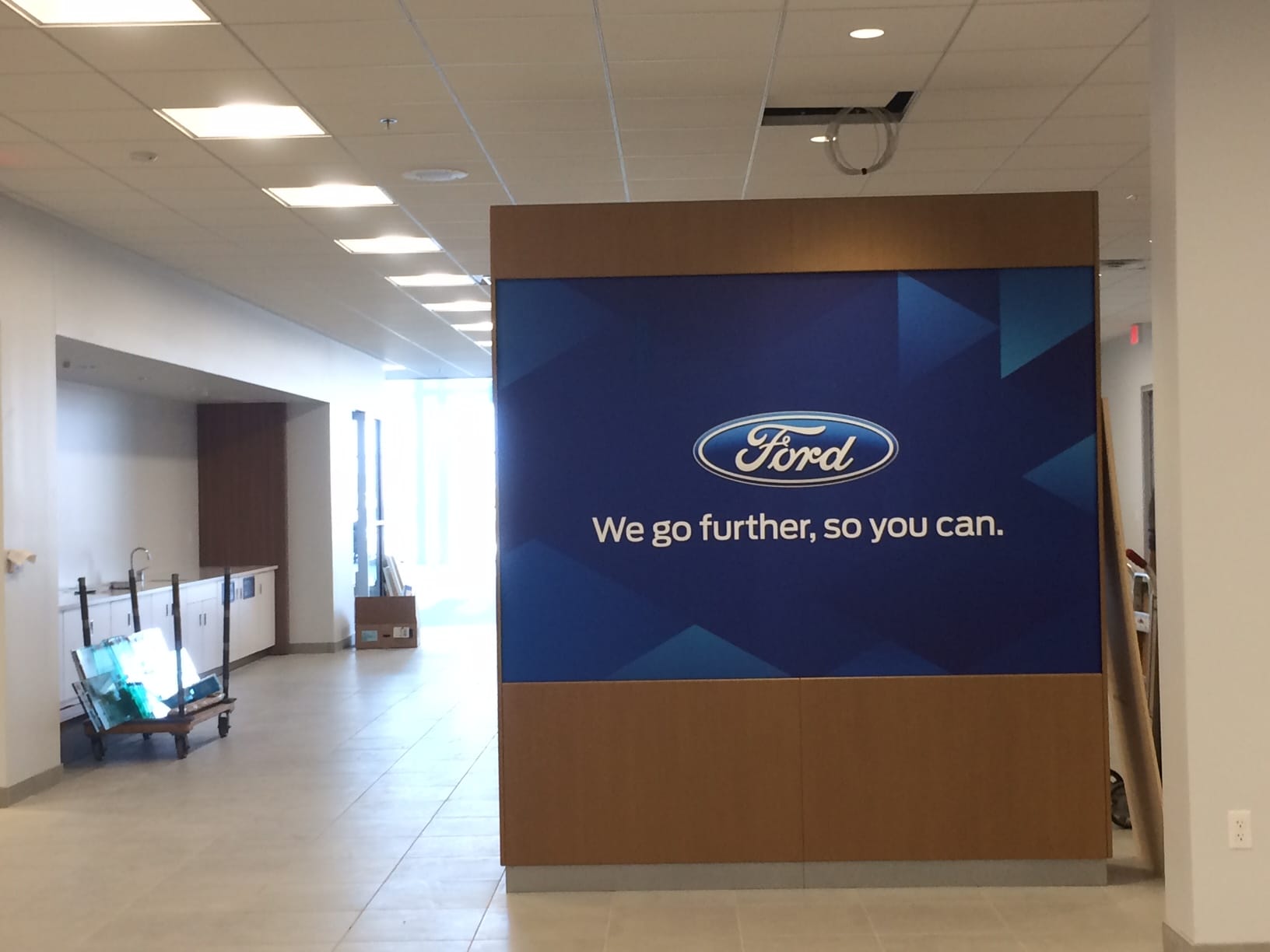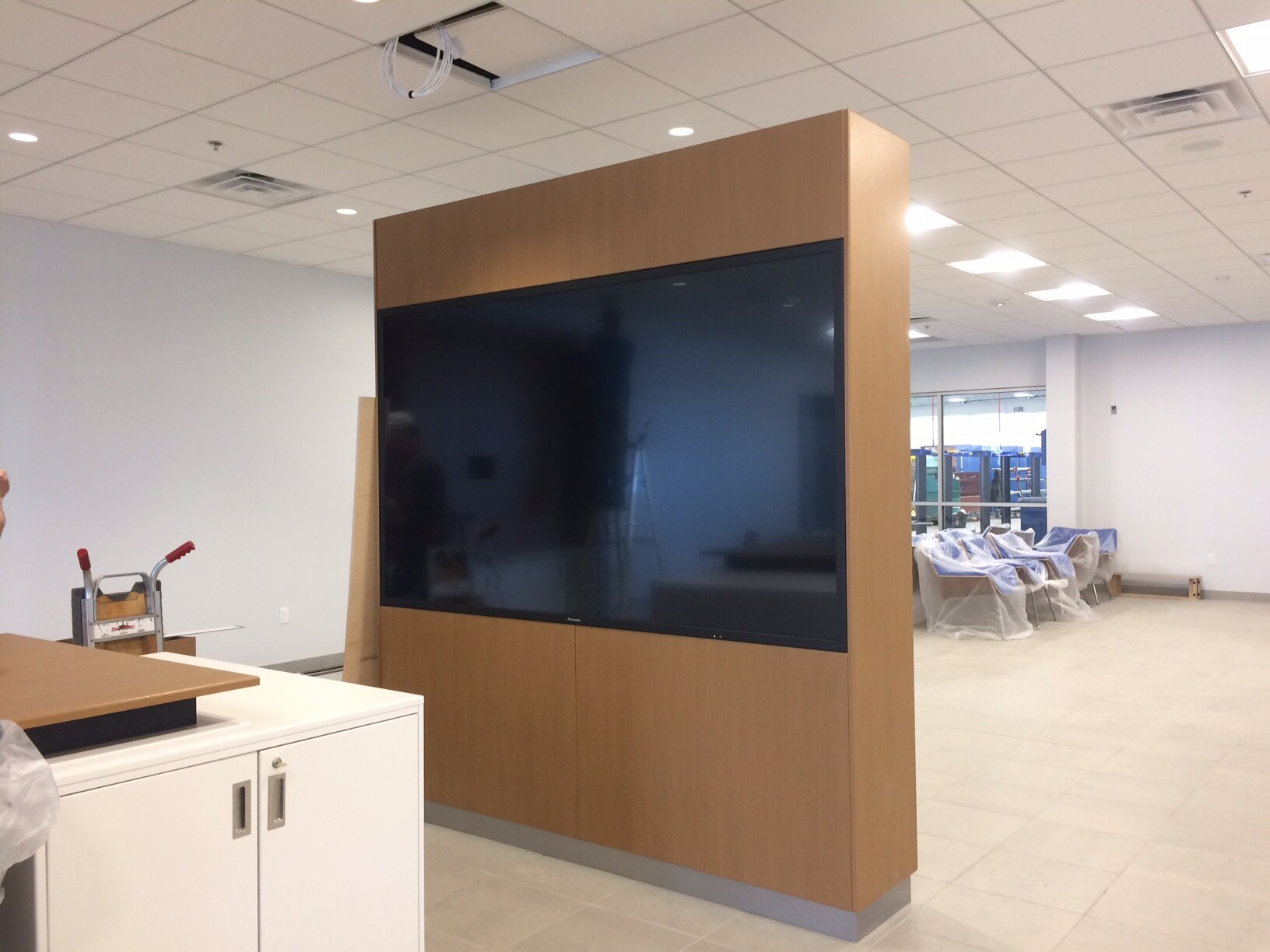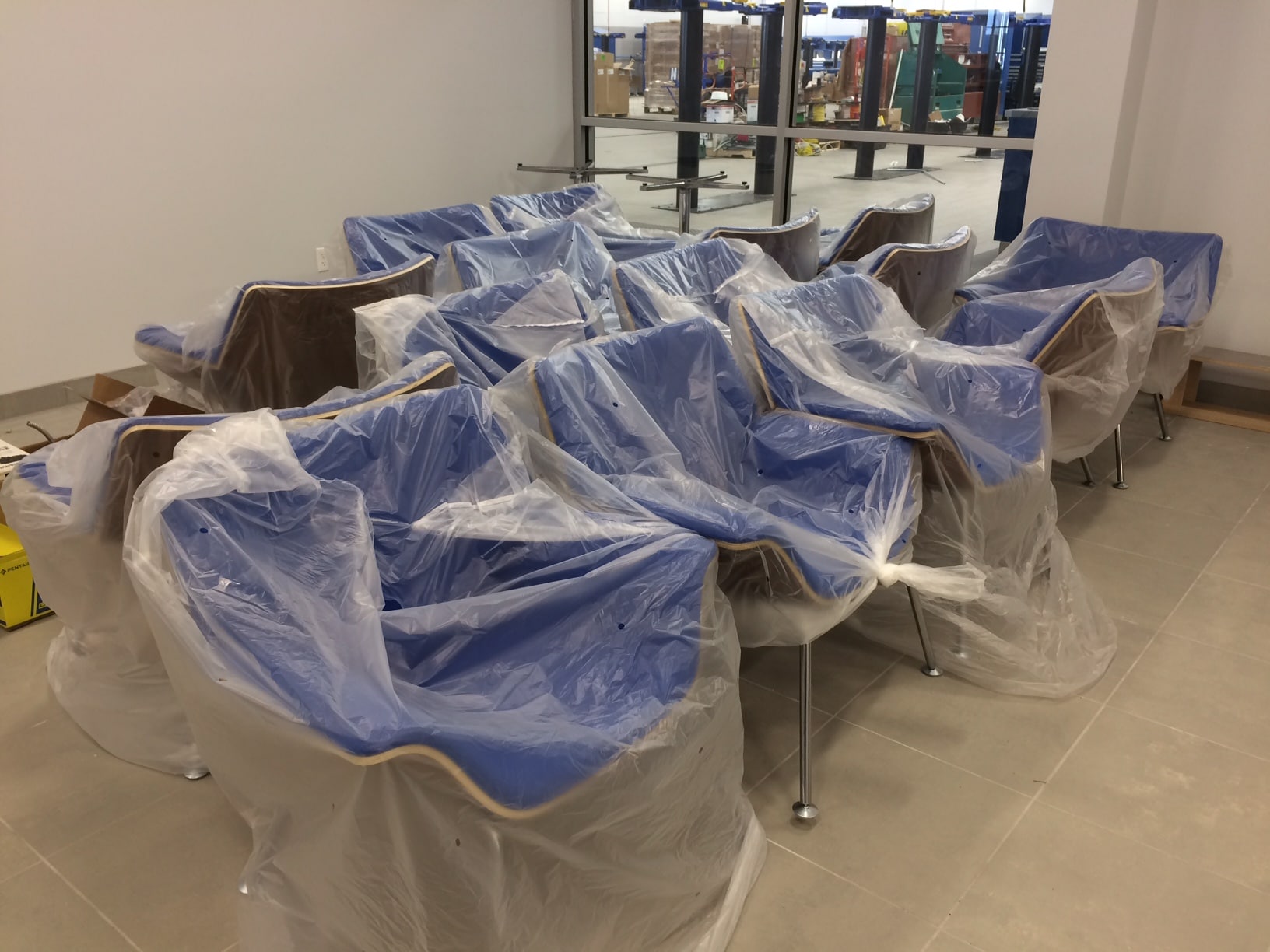 Lincoln and Ford consulting areas